LA County Reports 1,485 New COVID-19 Cases, 20 Additional Deaths; Decrease In Cases at Skilled Nursing Facilities
LOS ANGELES (CBSLA) - Los Angeles County reported 1,485 new confirmed cases of COVID-19 on Friday. Of those infected, 872 people are currently hospitalized. An additional 20 new deaths were reported.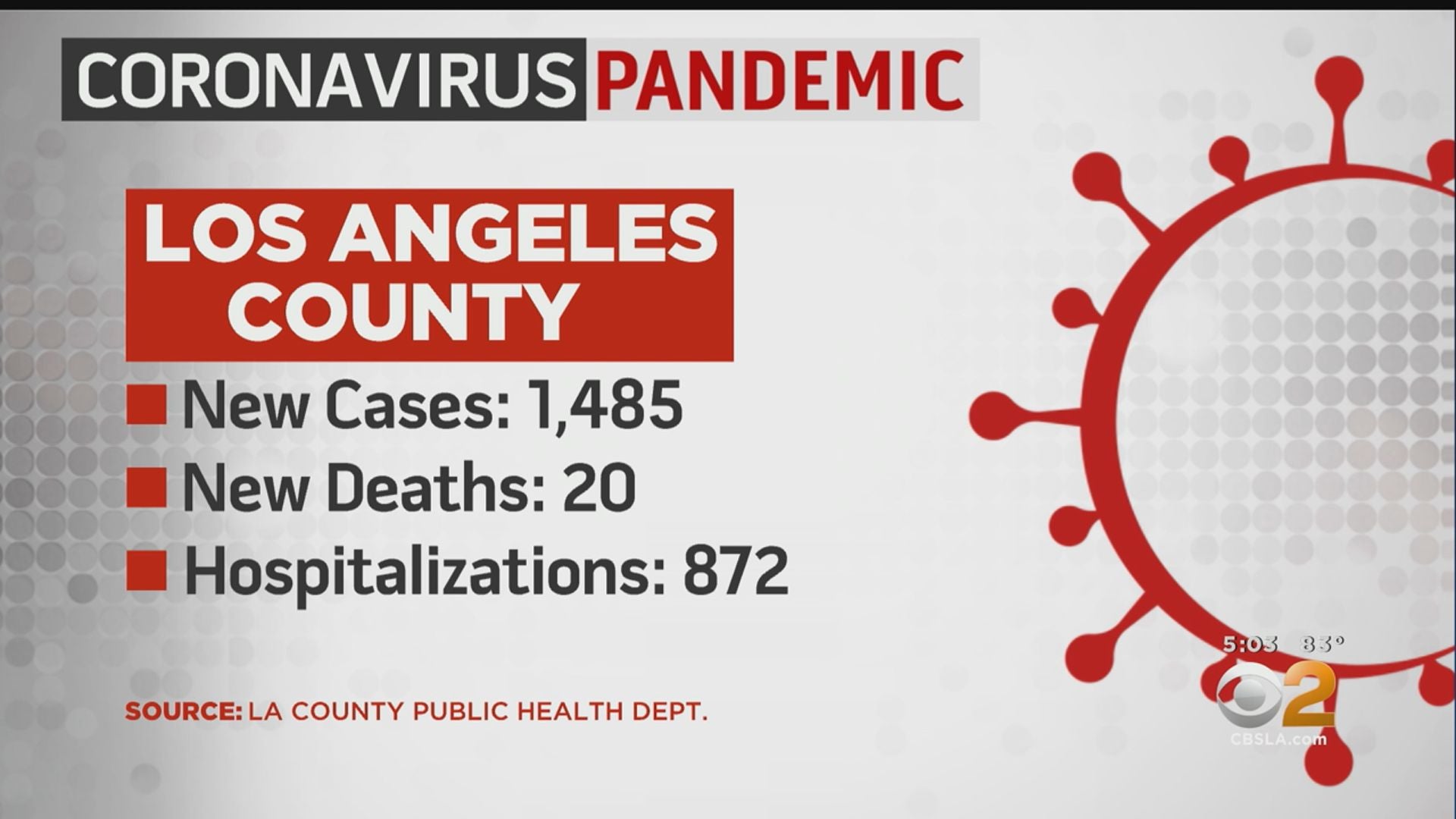 The department of public health says five people who passed away from the virus were over the age of 80. Four people were between the ages of 65 and 79, with 10 people who died ranging from 50 and 65.
Moreover, the county is also seeing a decline in the number of COVID-19 cases in nurses and residents at skilled nursing facilities. In the week ending Sep. 19, there were 41 confirmed cases of the virus at skilled nursing facilities, with 25 of the cases being residents and 16 staff members.
Public Health Director Barbara Ferrer showed her support for Gov. Gavin Newsom's newly issued mandate for schoolchildren to be vaccinated against COVID-19, once the vaccine is approved by the FDA for children aged 5 through 12.
"We also support the State as they plan to add COVID-19 to the list of already required vaccines for schools. Among LA County teens aged 12 to 17 years old eligible for the vaccine, 59 percent are fully vaccinated," Ferrer said.
Thanks for reading CBS NEWS.
Create your free account or log in
for more features.