Michigan Roots For Buffalo Bills In The 2021 NFL Conference Championship
(CBS DETROIT) - Here's how fans in the 50 states are rooting for teams in the 2021 NFL Conference Championship based on geotagged Twitter data and fan hashtags:
Buffalo Bills: 22 States
Kansas City Chiefs: 10 States
Tampa Bay Buccaneers: 10 States
Green Bay Packers: 8 States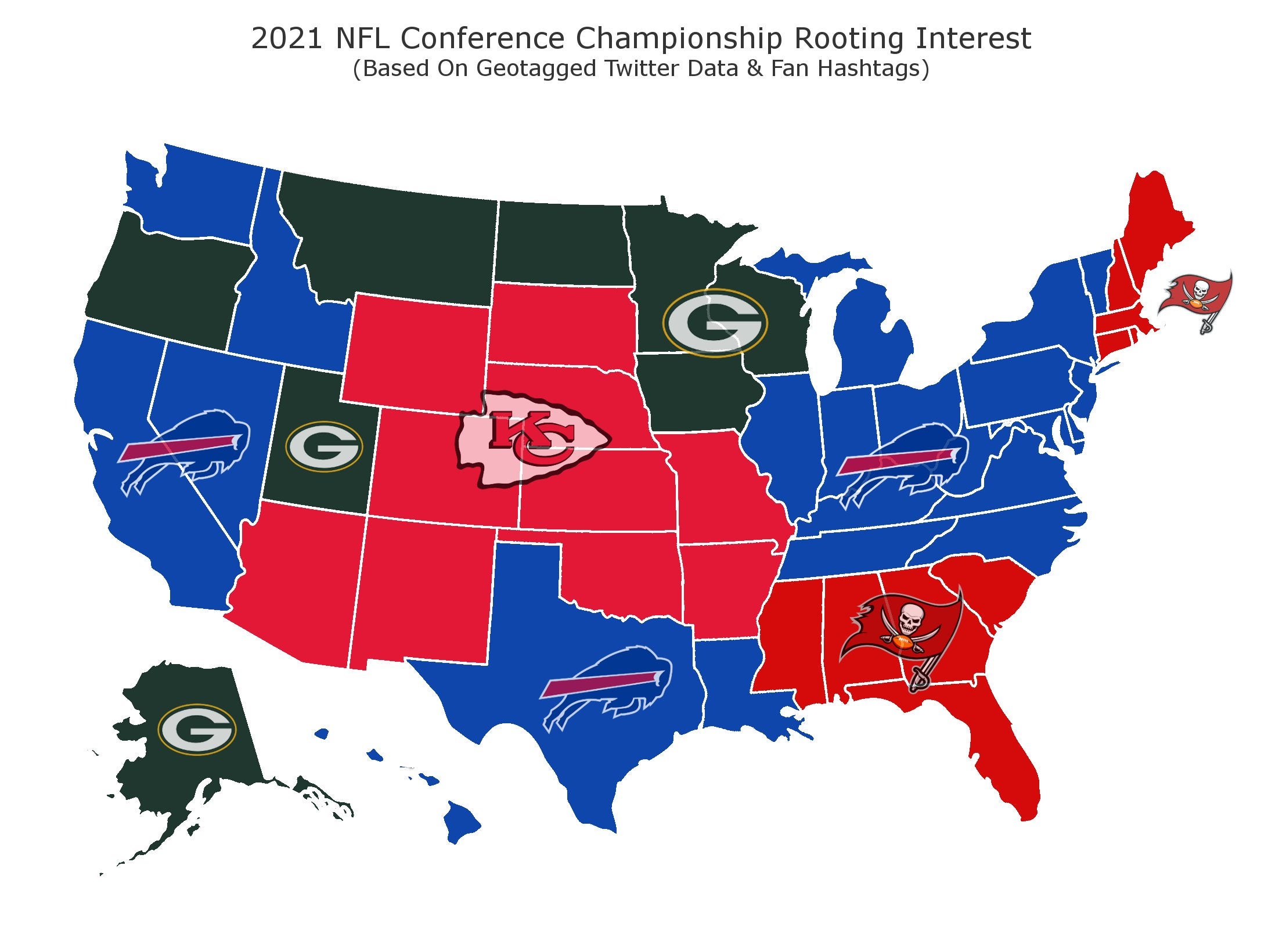 The data has caused a lot of discussion on Twitter, as fans from each state debate whether the map is accurate.
Here's a post debating whether the UP is correctly represented: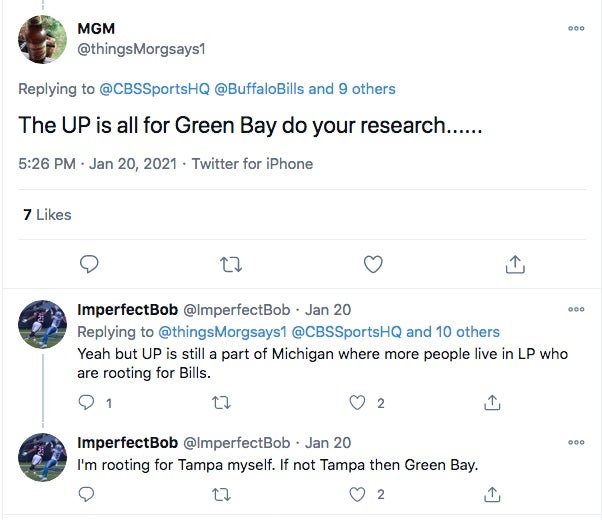 Whether you agree or disagree, the debate rages on as fans support their favorite teams on Twitter. You can add your opinion to the discussion on Twitter: @CBSSportsHQ!
© 2021 CBS Broadcasting Inc. All Rights Reserved. This material may not be published, broadcast, rewritten, or redistributed.
Thanks for reading CBS NEWS.
Create your free account or log in
for more features.