Dr. Oz Investigates The #1 Most Deadly Plastic Surgery In America: The Brazilian Butt Lift
Today, Dr. Oz investigates what is being referred to by medical communities as the deadliest plastic surgery in America: The Brazilian Butt Lift. Celebrities like Kim Kardashian, Iggy Azalea, and Nicki Minaj are idolized for their curvy round backsides, influencing millions to want the same and causing butt enhancement procedures to soar in popularity, but at what cost? Board-certified plastic surgeon Arthur Perry speaks out about the risks associated with butt enhancements and the dangers of getting an illegal procedure. Dr. Oz also speaks to one woman about the red flags she missed when undergoing a Brazilian Butt Lift and almost lost her life.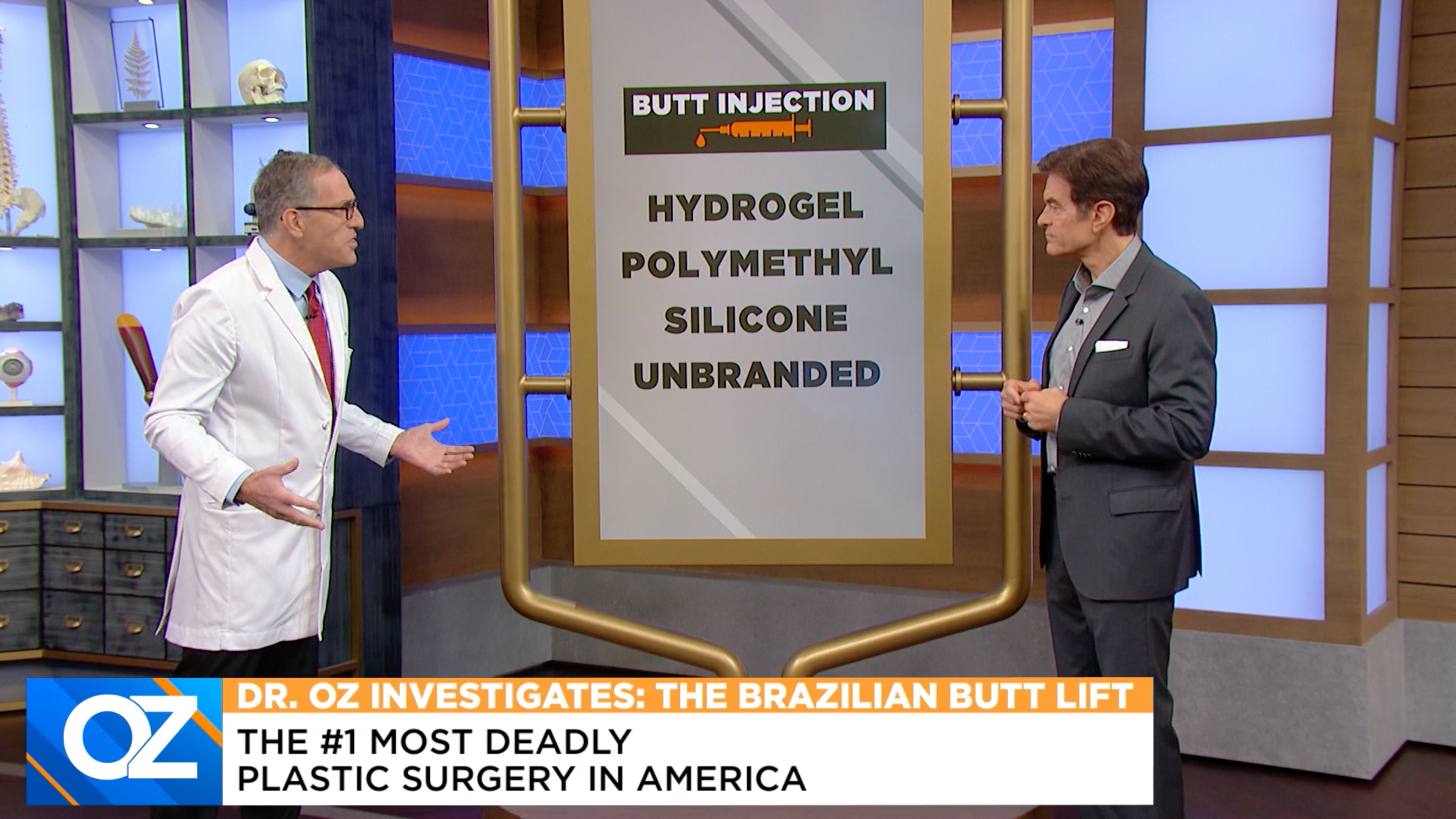 Dr. Oz and plastic surgeon Arthur Perry discuss the dangerous things being used in butt enhancement procedures.
Watch THE DR. OZ SHOW, weekdays at 9 a.m. on CBS 62.
Thanks for reading CBS NEWS.
Create your free account or log in
for more features.