Detroit Police Seek Suspect In Shooting On City's West Side
(CBS DETROIT) - The Detroit Police Department is seeking to locate a suspect wanted in connection with a non-fatal shooting that occurred on the city's west side.
It happened Oct. 10, 2020, at 4:50 p.m. in the 4200 block of W. Warren Ave.
Police say a 31-year-old man engaged in a verbal altercation with an unknown suspect at a gas station.
As the man and suspect exited the location, the suspect produced a handgun and fired a shot in the direction of the 31-year-old man, striking and wounding him.
The suspect then fled the location on foot, traveling southbound on Lovett Street.
The 31-year-old was transported to a local hospital where he was listed in serious condition.
Here's a photo and description of the suspect: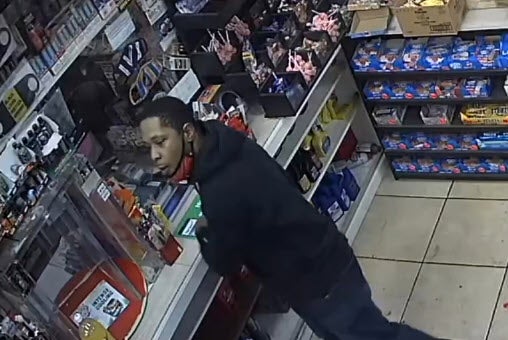 Black man
Medium brown complexion
Short hair
Average build
Last seen wearing a black hooded sweater, dark stonewash jeans, and red gym shoes
If anyone has seen this suspect or has any information pertaining to this crime, they are asked to please call the Detroit Police Department's Fourth Precinct at 313-596-5440 or Crime Stoppers at 1-800-SPEAK-UP.
MORE FROM CBS DETROIT: Missed Gov. Whitmer's Press Conference? Here's Her Update On The State's Response To COVID-19
MORE FROM CBS DETROIT: 50 New Coronavirus Outbreaks Reported In Michigan Schools
MORE FROM CBS DETROIT: Ex-Con 1 Year Out Of Prison, Charged With 1st Degree Murder After Homicide At Detroit Gas Station
© 2020 CBS Broadcasting Inc. All Rights Reserved. This material may not be published, broadcast, rewritten, or redistributed.
Thanks for reading CBS NEWS.
Create your free account or log in
for more features.