Protesters Face Off With Police For Second Night In Kenosha Following Shooting Of Jacob Blake By Police
KENOSHA, Wis. (CBS) -- Protesters and police faced off again on Monday in in Kenosha, Wisconsin, a day after a white police officer shot a Black man in front of his kids.
The Wisconsin National Guard was also sent to Kenosha Tuesday afternoon. Meanwhile on Monday, for the second night, a curfew was issued for Kenosha County east of Interstate 94, from 8 p.m. Monday to 7 a.m. Tuesday. Wisconsin Gov. Tony Evers also announced he was calling in the Wisconsin National Guard at the request of local authorities.
LIVE UPDATES: Unrest In Kenosha After Police Shoot Jacob Blake
But after the curfew went into effect, some demonstrators remained outside the Kenosha County Courthouse, where they came face to face with police.
Jacob Blake, 29, was shot by Kenosha police just after 5 p.m. Sunday near 40th Street and 28th Avenue in Kenosha. Police responding to a domestic violence report engaged with Blake, and fired seven times as he was entering his car.
In the minutes that followed, reports say the officers tried to offer care to Blake before he was airlifted to a Froedtert Hospital in Milwaukee in serious condition.
In the unrest Sunday night into Monday morning, a fire was set at the Kenosha Courthouse, several dump trucks were set on fire, and a used car dealership on Sheridan Road was also set ablaze.
The unrest followed a cellphone video not even 30 seconds long, showing a police officer shooting Blake seven times as he walked away from officers toward his car.
Eric White said he saw it all happen.
"Yeah, I saw the whole thing. Me and my people saw it go down. This where we live at," White told CBS 2's Charlie De Mar. "You see him shoot, 'Pop! Pop! Pop' It was enough he kept on shooting for no reason."
Attorney Ben Crump confirmed to CNN that there were children ages 8, 5, and 3 in the car when police shot Blake.
"They didn't even know the kids was in the car, and I'm telling the woman cop, I'm like, 'Can you please?' (She said): 'Get back before I shoot you. Get back,'" said Blake's fiancée, Laquisha Booker. "Like these officers was handled, like, shoot me? My kids is in the car."
Booker was seen in the video, and was dumbfounded by the events that unfolded in front of her.
"That don't make no sense that you treat somebody like that," Booker said. "Who are, I'm not giving you no problem. He ain't thrown no punch or nothing."
"These little boys had to watch that go on," White added. "They were in their mama's vehicle. They gunned him down in front of his kids."
A woman who didn't give her name described what happened between police and Blake in the moments before the cell phone video begins.
"The police came up and they grabbed him, and when he turned around, because they couldn't tame him, they Tasered him," the woman said.
On Monday night, Kenosha County Sheriff's officers armed with rubber bullets and tear gas were lined up with armored vehicles outside the courthouse, wearing fatigues. Some protesters lobbed fireworks toward the courthouse, and late Monday night, the officers deployed the tear gas to disperse the crowd.
Hours earlier during the day Monday, Black Lives Matter demonstrators marched from the scene of the shooting to the Kenosha Police Department, where Mayor John Antaramian pivoted from a news conference to an impromptu question-and-answer session with angry residents.
"If you start saying that the police officers don't have the right to due process, no one has the right to due process," Antaramian told the crowd.
Before it was over, the crowd surrounded Antaramian, and a violent outburst ended with the door of the police department being pulled from its hinges and police in combat gear emerging to try to calm the scene.
After the incident, the mayor did speak with reporters with a message for Kenosha residents and Blake's family.
"I cannot think of anything that is harder than what just occurred to them and how that impacts them," Antaramian said, "and so the commitment that I make to everyone, to their family, for the officer and everyone else - is justice will be served, people will be held responsible for their actions and we will know the truth."
Meanwhile, Black Lives Matter leadership in southern Wisconsin is keenly aware that some may come to Kenosha with motives other than healing divides, instead seeking to stoke violence.
Still, Black Lives Matter leadership said change will happen.
"We want justice all over America, but if we need to start here, we need to start here because this is where we live," said Clyde McLemore of Black Lives Matter Kenosha.
McLemore also said there is a reason he does not get permits for his marches, because he does not want to be responsible for all the actors, good and bad, that come with the movement.
As night fell in Kenosha, there were more out-of-state license plates seen on cars in the area and the situation was heating up.
Back in Chicago, police have been watching closely what has been unfolding in Kenosha. Earlier Monday, Chicago Police Supt. David Brown called the video of the Blake shooting "godawful to watch."
"One of the things that was emphasized by Martin Luther King is a threat to justice anywhere is a threat to justice everywhere, so what happens in Wisconsin or any other city throughout our country does affect all of us," Brown said, "and yes, we are monitoring that situation."
Mayor Lori Lightfoot also tweeted that she was "deeply disturbed by the video capturing part of the incident," and added, "I urge civil and criminal authorities to pursue an immediate & thorough investigation of the shooting."
The officers involved in the shooting of Blake remained on leave Monday. The cases was being handled by the Wisconsin Department of Justice, with the local police association asking for the public to withhold judgment until the investigation was completed.
Jacob Blake has deep ties to Evanston. He attended Evanston Township High School, and he is also the grandson of the late Rev. Jacob Blake Sr.
The elder Blake was the pastor of the Ebenezer Baptist AME Church on Emerson Street from the late 1960s to the late 1970s. The church said the reverend led the charge for equal and fair housing practices in Evanston.
Blake was improving at the hospital late Monday.
CBS 2's Charlie De Mar and Chris Tye contributed to this report.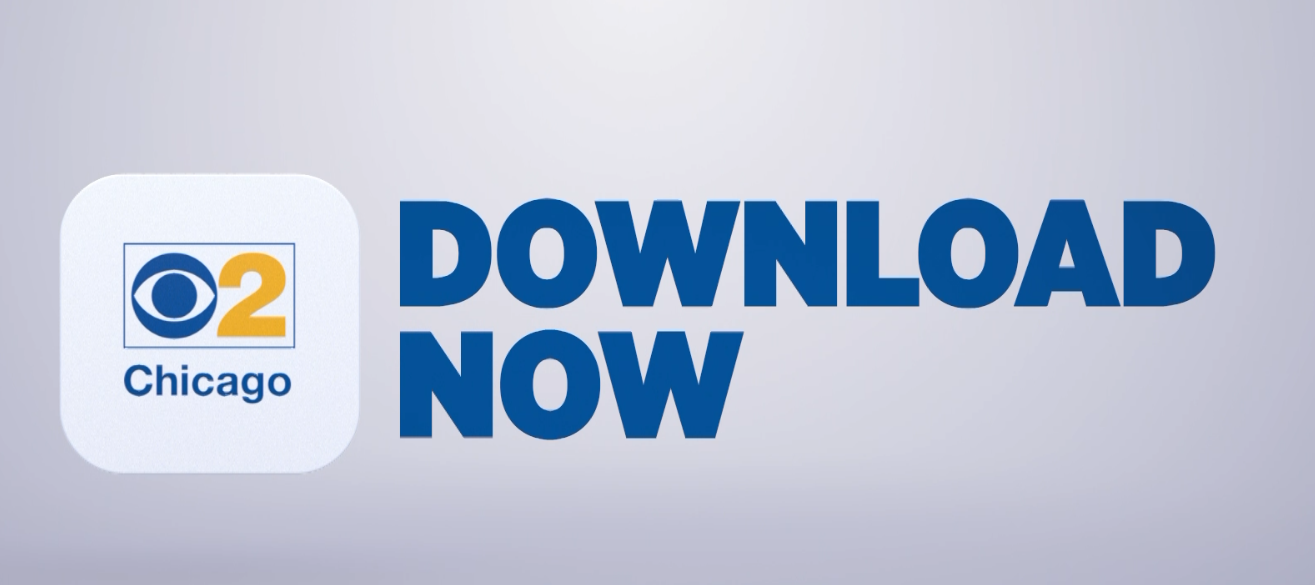 Thanks for reading CBS NEWS.
Create your free account or log in
for more features.