Problems Persist For Randolph Bike Lane
CHICAGO (CBS)—The newly-finished westbound bike lane on lower Randolph Street is now open, but critics are claiming safety issues persist.
That's because some bikers aren't adhering to a stop sign at the end of the path that was placed there to prevent bikers from swerving into traffic, and vehicles sometimes drive onto the bike lane.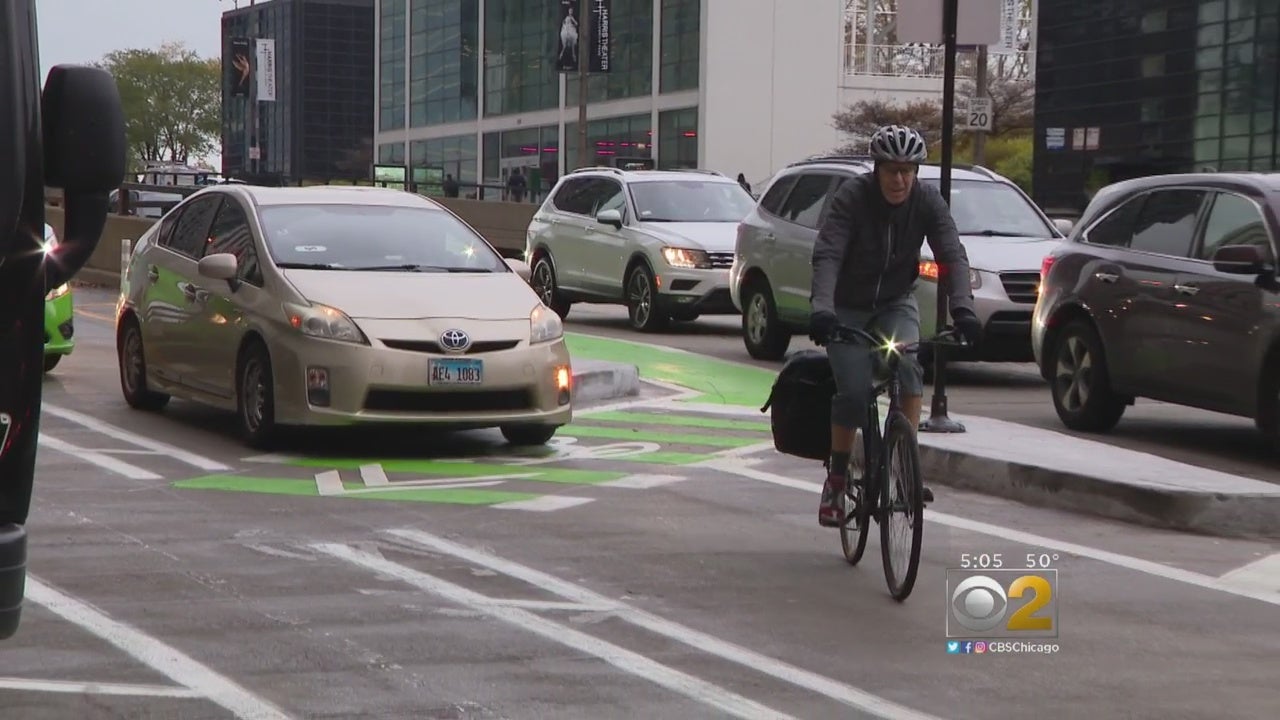 The bike lane was designed to function as an artery taking bikers between the lakefront and downtown, but CBS 2 found motorists and cyclists are still crossing paths.
Cyclist Scott Shanahan says even when bikers stop at the sign, the intersection is designed so that bikes still have to cross merging traffic after stopping.
"And as we're trying to stay in the bike lane, to stay safe, it's just a nightmare because you can't follow the bike lane anymore," Shanahan said.
That's because motorists often cross into the bike lane, despite the bright-green color marking it for bikes-only.
The Chicago Department of Transportation last summer acknowledged gaps in the path and promised new safety features were in the works, like new curbs along the bike lane.
Chicago Department of Transportation officials didn't want to go on camera, but a spokesperson confirmed the improvements are complete.
That spokesperson said it was too early to evaluate the effectiveness of the bike lane upgrades.
Driver John Samuel acknowledged ongoing safety problems near the bike path.
"It's just not safe," Samuel said. "You have the drivers coming in from the down ramp—it's completely unsafe."
Some say the bike path changes are a step in the right direction and hope the situation will improve once bicyclists get used to the changes.
"That stop sign (is) one of the first that I've seen that are intended for bikes in the city," said bicyclist Mike Danaher. "I think any added safety precautions is a great thing."
Thanks for reading CBS NEWS.
Create your free account or log in
for more features.