Parking Garage Partially Collapses, Leaving Chicago Fire Engine Dangling Over Hole
CHICAGO (CBS) -- A Chicago Fire Department engine is stuck on top of a parking garage in the South Shore neighborhood after the deck partially collapsed below the engine.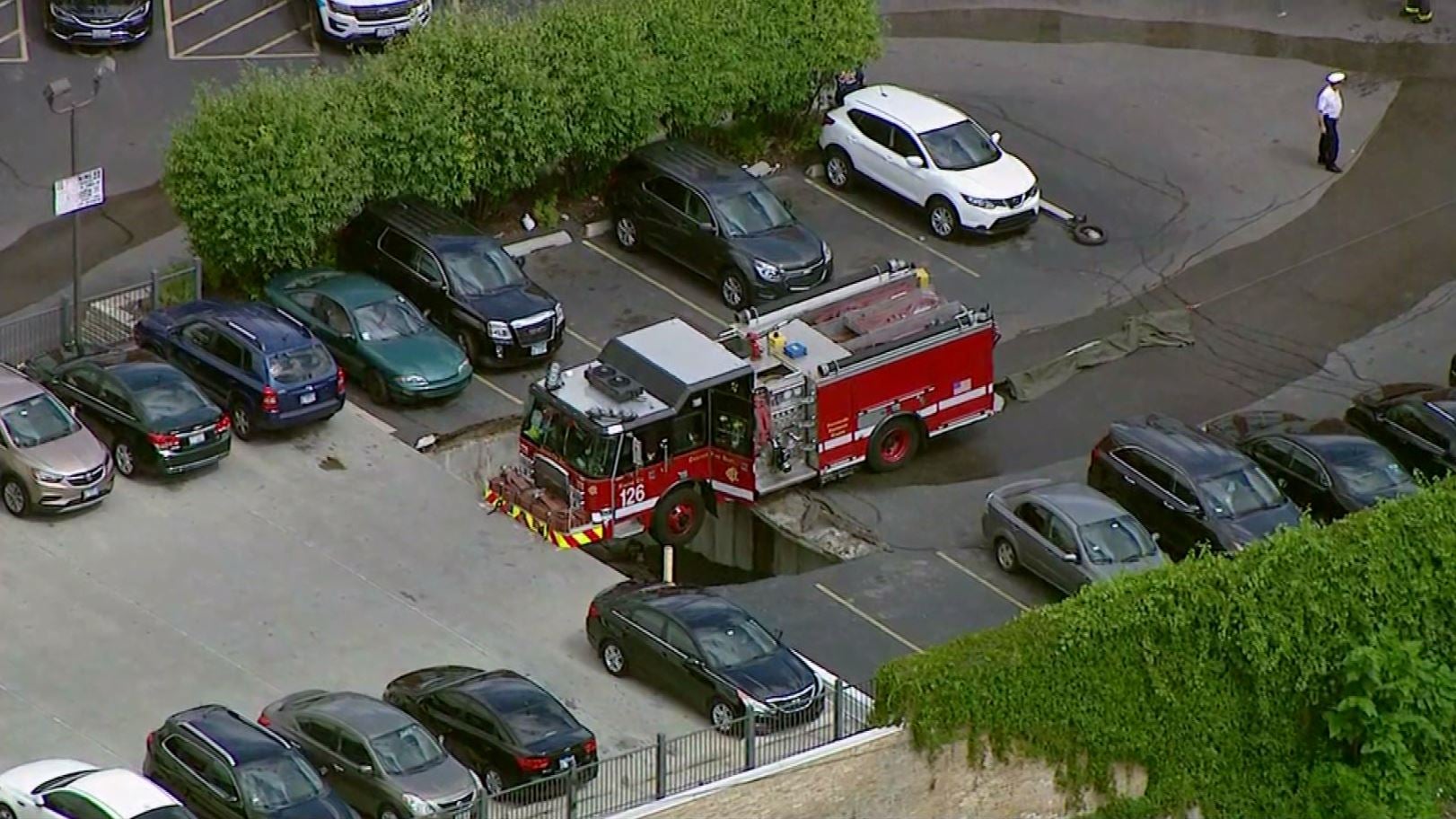 The engine was responding to a medical emergency at a nursing home, Symphony of South Shore, around 10:40 a.m. in the 2400 block of 72nd Street when the structure gave way, according to CFD.
The engine is at the location "quite frequently," according to Tim Walsh, chief of special operations for the Chicago Fire Department. He said the crew parked in the usual spot, which allows the ambulance to back all the way to the doors.
The engine's front bumper is resting on one side of the hole, and the back tires are parked on the other side.
Firefighters are safely off the rig, according to CFD officials. Initially no injuries were reported, but the engineer was later transported to a local hospital with back pain but stable.
"We're probably going to have to use a crane to lift it out of the hole and then remove it from there," Walsh said.
"The engineer was able to crawl out of the rear door and call for help," Walsh said. "The rest of the company was inside taking care of the medical patient. It was very quick. It was a sudden concrete collapse failure."
There appears to be no supporting beam below where the deck collapsed, but the rest of the structure appears sound, according to Walsh.
Walsh said the engine is about 38,000 pounds with the water empty, and crews emptied the water from the engine as soon as it was secured. He said with the water the engine likely weight 40,000 to 42,000 pounds.
Walsh said in his 33 years with the department some engines have fallen in sinkholes, so the response is similar.
Permit records show the parking structure was built in the late 90s, and the roof deck was repaired in 2007.
This is a developing story.
Thanks for reading CBS NEWS.
Create your free account or log in
for more features.