Family Of Teenager Shot In Music Studio Files Lawsuit Against Bank Robbery Suspect, Text Messages Released
CHICAGO (CBS)-- Parents of a Chicago teenager is filing a lawsuit after their son was shot in last week's gun battle between police and a suburban bank robber in Old Irving Park.
The 15-year-old boy was working as an intern at Upbeat Music Studio, when he was shot in the arm and stomach. The family plans to sue the second bank robber involved in the incident.
Bank robber Christopher Willis led Des Plaines police on a chase to Old Irving Park.
The chase ended with a shootout in this music studio. Willis was shot and killed, but bullets also hit Rylan Wilder, who was interning at the studio. The lawsuit will focus on Maurice Murphy, 32, who has been charged federally for stealing more than $15,000 from the bank.
Following the robbery, police were able to capture Murphy, who fled on foot.
Des Plaines police were the ones who accidentally shot a 15-year-old boy.
Rylan's family addressed the media Monday to announce the filing of their lawsuit.
Timothy J. Cavanagh, the family's attorney, said they are looking to preserve any surveillance video that can be found in the music studio to find out what happened during the incident.
Cavanagh said the family has received conflicting reports on the shooting and they are now seeking facts as well as transparency from officials.
"We expect to get this evidence right away," the Cavanagh said.
The attorney said the family plans to ask for the audio communication between police, both Chicago and Des Plaines. He said this includes body and dash cams.
The attorney confirmed they have not ruled out adding police to the lawsuit, depending on evidence they receive.
Cavanagh said Mayor Lori Lightfoot has met with the family.
"We are going to ask her to produce the evidence to us," he said. "I'm not going make any judgment until we get the evidence this family is entitled to."
Lucia Morales, Rylan's mother, became emotional when recounting Tuesday night and the moments leading up to husband rushing to Lurie Children's Hospital with her husband.
She said her son suffered wounds to his stomach and to his left arm. Morales said Rylan's arm injury is severe.
The 15-year-old has had five surgeries and more to come.
Morales said Rylan is a guitarist and "music is his passion." She said her son puts others first, even after this traumatic event.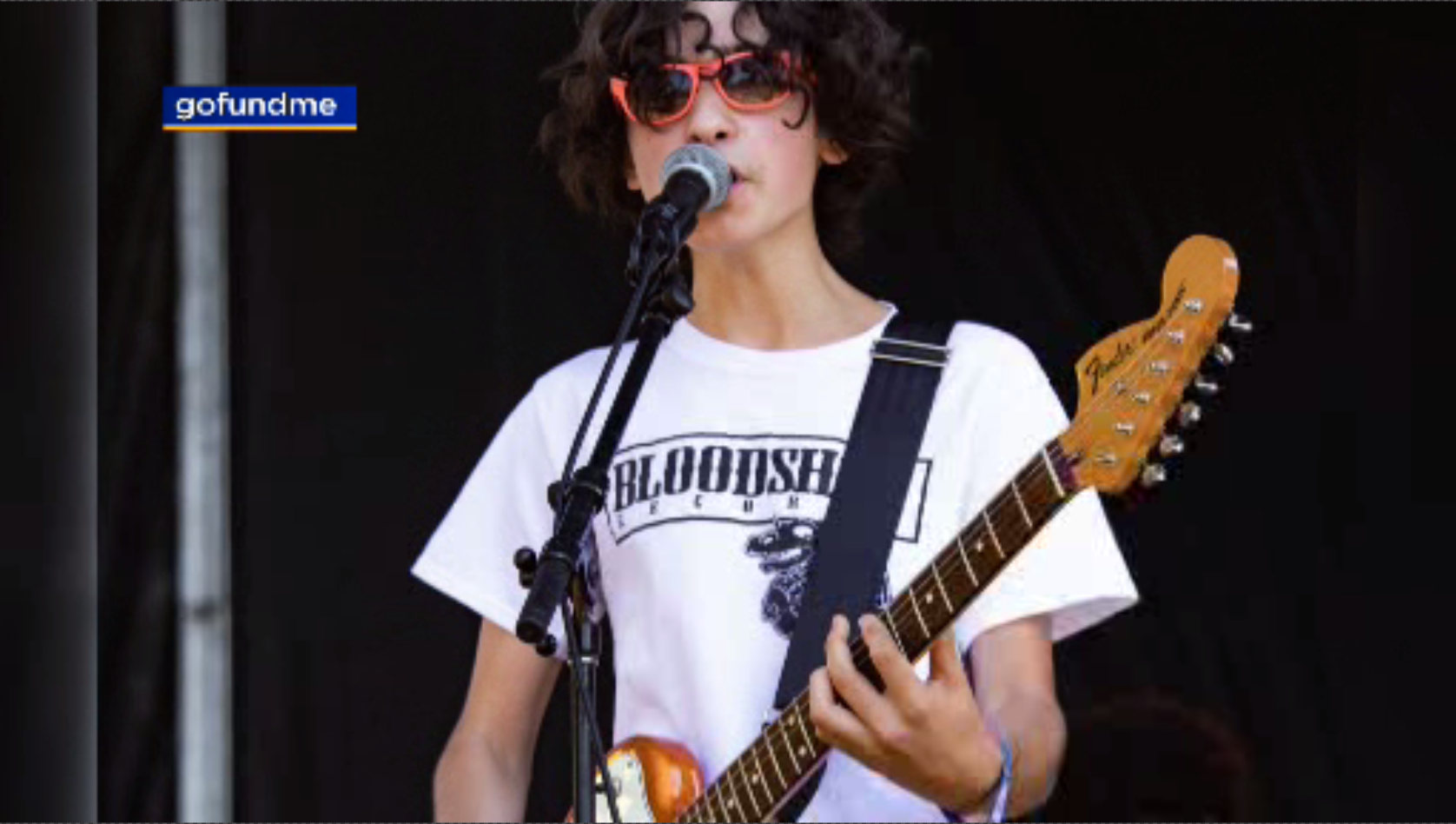 "The first thing he said to me was 'mom is everyone okay, I hope everyone else is okay, I hope no one else got hurt,'" Morales said. "He asked if he will be able to play guitar."
Morales confirmed some of the arteries in the arm are gone and a metal rod was surgically put in his wrist. She said Rylan still does not have feeling in certain fingers and "at this moment we don't know if he will recover from that."
The mother of the teen said her son is in a band and is the youngest person to ever play at Riot Fest in Douglas Park.
Rylan, a student at Lane Tech, is currently taking Driver's Ed. She said her son is very concerned with having to make up work and not being able to continue with classes.
"No one can ever imagine what that's like to see their child on a table like that," the Morales said. "We need to know what really happened Tuesday night," the mother said.
The family's lawsuit contains text messages from that night, between Rylan and his mother.
Before the shooting, Rylan asks, "could you pick me up at 7:15 please?"
His mom writes back, "yes -- daddy will pick you up -- he wants to see how the mini is running."
Rylan says, "cool thanks" with a kiss emoji.
But nearly an hour later, mom writes "Hey is everything OK? Dad's trying to get there, but everything is blocked off by police."
She continues with "He keeps trying to call you, but you're not answering."
They wouldn't know what happened until later, when a paramedic called Rylan's dad and said he'd been shot.
Rylan's parents say he'll need more surgeries on his arm.
The family has set up a GoFundMe to support the surgeries he needs.
"We have had an overwhelming amount of support," Morales said.
Meanwhile, the Chicago Police officer who was also injured during all of this was released from the hospital Sunday.
Thanks for reading CBS NEWS.
Create your free account or log in
for more features.