car2go Temporarily Suspends Service In Chicago Due To Fraud Issue
Chicago (CBS) -- Short-term car rental company car2go has temporarily paused service in Chicago.
A notice in the company's app says they "will provide an updated as soon as possible".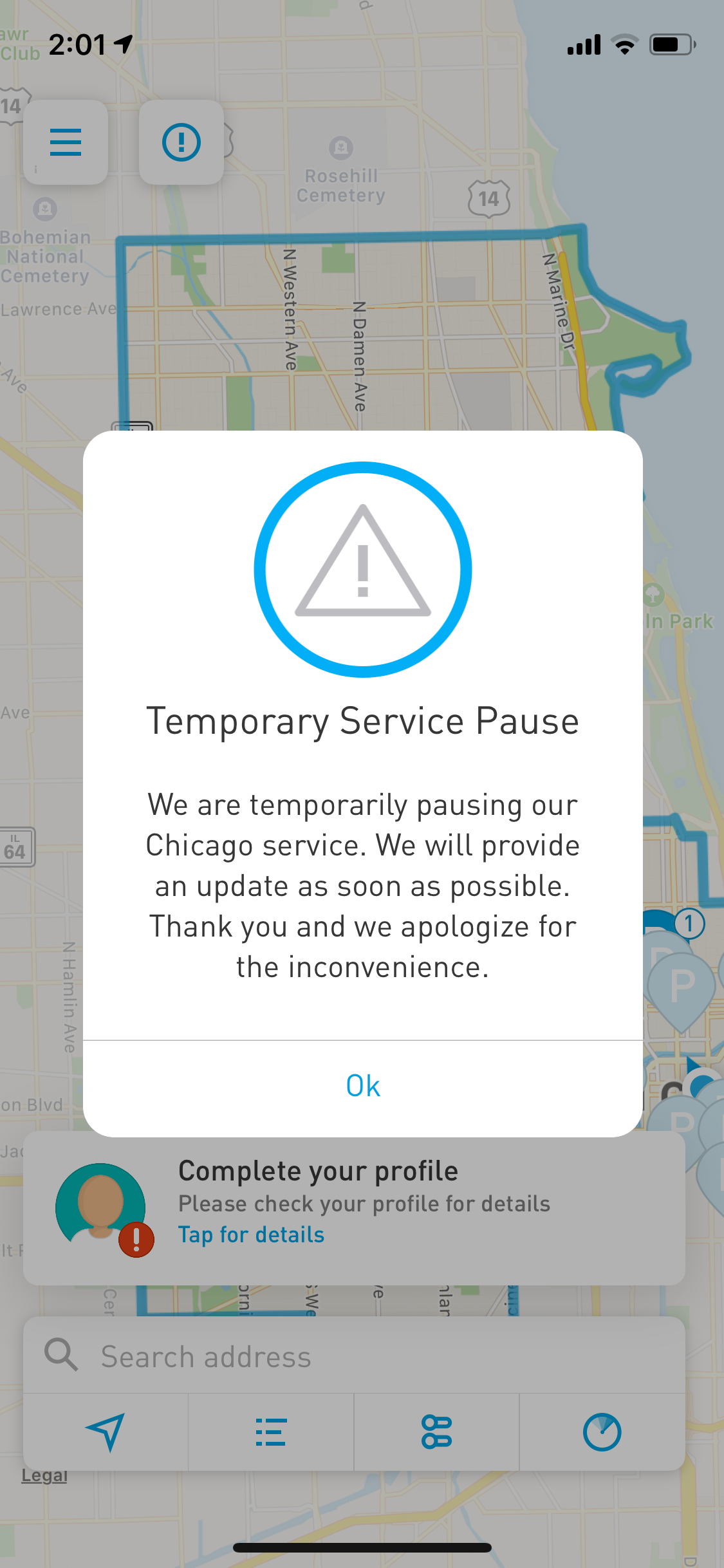 CBS 2's Brad Edwards tweeted Wednesday afternoon that the app had been hacked and that as many as 100 Mercedes or high-end cars were either missing or stolen.
Breaking: "Car 2 Go" app "hacked" in Chicago. As many as 100 Mercedes / high-end cars missing / stolen. Many being used to commit crimes. > 12 people in custody so far. Per sources. Developing. @cbschicago

— Brad Edwards (@tvbrad) April 17, 2019
His tweet also said many of the crimes had been used to commit crimes and that over 12 people were in custody.
Responding to a tweet by Automotive News, car2go clarified that they were not hacked and that no member's personal or confidential information was compromised.
Clarification: We were not hacked. This is an instance of fraud, isolated to Chicago, and we are currently working with law enforcement. None of our member's personal or confidential information has been compromised. No other SHARE NOW North American market has been affected.

— car2go joins SHARE NOW (@car2go) April 17, 2019
A spokesperson for car2go said, "Out of an abundance of caution and safety for our members we are temporarily pausing our Chicago service."
The Chicago Police Department said they have been notified about the "deceptive or fraudulent means" that had been used to acquire the vehicles.
"Due to the information provided by the company, numerous vehicles have been recovered and persons of interest are being questioned. The Chicago Police Department is working with the company to determine whether there any other vehicles whose locations cannot be accounted for. At this time the recoveries appear to be isolated to the West Side. The investigation is ongoing."
Thanks for reading CBS NEWS.
Create your free account or log in
for more features.