Three Injured, One Killed In East Baltimore Mass Shooting
BALTIMORE (WJZ) -- A man died and three people were injured after a mass shooting Tuesday afternoon in East Baltimore, police said.
Officers responded around 1:30 p.m. to the 700 block of North Rose Street near a Save A Lot grocery store. There, they found two men, 25 and 27, and a 27-year-old woman shot.
The victims were transported to an area hospital where the 25-year-old man died. At the scene, officers learned of the fourth victim, a 40-year-old victim at an area hospital.
The remaining three victims suffered non-life-threatening injuries, police said.
Baltimore Police Commissioner Michael Harrison said a gunman entered the street with an assault rifle and began "shooting indiscriminately down the street, hitting anyone and everyone.
The shooter fired over 60 rounds and fled into an alleyway nearby, he said. Dozens of gunshots can be heard on a Nest camera about a half-mile away from the crime.
"I actually heard every shot and when I came around here, there was still smoke in the air," McElderry Park Resident Tyree Morehead said.
Morehead expressed remorse for yet another grisly crime.
"Every day they kill their people," he said. "Every single day."
Harrison said he is confident police will find who is responsible for the shooting and urged those with any information to come forward and contact the police.
"[Shooters] have not only no regard for human life, but they have no regard to operate under the cloak of darkness and concealment," Harrison said. "That they are so brazen that they would do it at the risk of being caught and identified. And we believe that that will happen."
Neighborhood residents say that they are shaken by the brazen crime.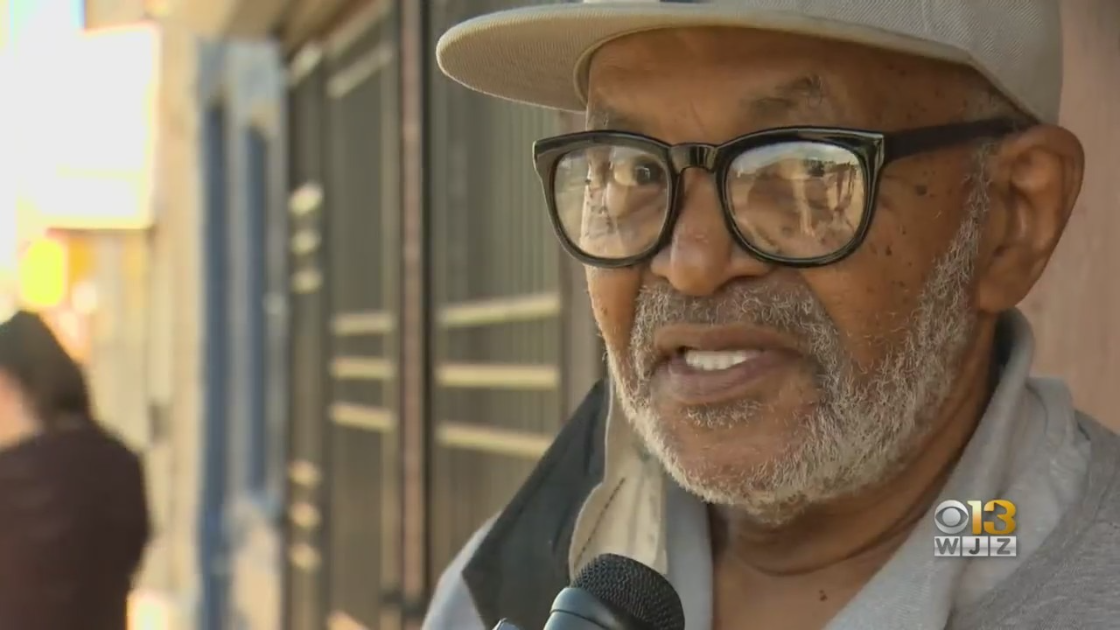 "I heard shots, like, you know, like when I was in the service," McElderry Park resident Stanley Holland said. "And it sounds like an automatic weapon, that many shots . . . A lot of kids play in that block, you know, play around, ride bikes."
But there is not much that can be done about the violence, Morehead said.
"You can't just tell them to stop shooting," he said. "They're not gonna stop . . . You gotta go to these guys. They're gonna say, 'Because they just shot my brother down the street.'"
An investigation is ongoing. Anyone with information is urged to contact detectives at 410-396-2100 or Metro Crime Stoppers at 1-866-7Lockup.
Thanks for reading CBS NEWS.
Create your free account or log in
for more features.