2 Men Dead After Helicopter Crashes Into The Chesapeake Bay
KENT ISLAND, Md. (WJZ) -- The bodies of two men have been recovered from the Chesapeake Bay following yesterday's fatal helicopter crash.
Maryland Natural Resources say the victims were found near the wreckage of the helicopter around 6p.m. Saturday evening in about 55 feet off water just off of Bloody Point on Kent Island.
The bodies of the two victims were recovered by rescue teams and have been identified as 38-year-old Charles Knight of Mt. Airy and 36-year-old Matt Clarke of Pasadena.
Investigators are still working to determine a cause of the crash but say Charles Knight was the pilot and Matt Clarke was a passenger in the helicopter.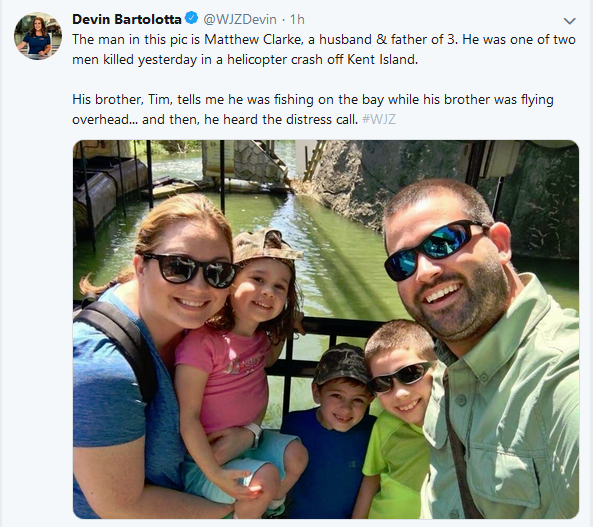 A family member spoke with WJZ and confirmed Clarke was involved in yesterday's fatal accident and was married and a father of three children.
One of the fishermen in the bay, Tim Clarke, knew immediately inside the two-seater helicopter, was his brother Matthew.
"I was actually fishing at the time near Bloody Point. Heard the distress call, but when we got there, there was just pieces," Tim said.
He said his brother will forever be remembered and loved.
Matt Clarke and the pilot, Knight, were members of Grace Pointe Community Church in Severn, which asked for urgent prayers after the crash.
But by dusk, the search and rescue turned to recovery when officials found the helicopter in about 55 feet of water and discovered the mens' bodies.
"Searching in the open water like that, it's always very difficult. It's like finding a needle in a haystack," said Brian Albert with Natural Resources Police.
The scope of the accident caused multiple jurisdictions to respond including: Natural Resources Police, Maryland State Police, Anne Arundel County fire, Annapolis Fire Department, United Communities Volunteer Fire Department, Talbot County Volunteer Fire Department and United States Coast Guard.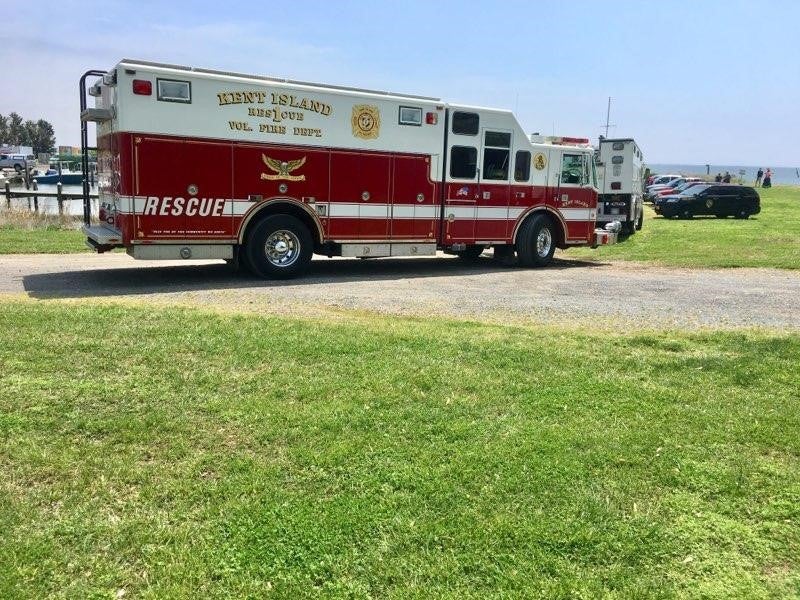 Natural Resources Police investigators are working with the National Transportation Safety Board and the Federal Aviation Administration investigators to recover the wreckage.
Governor Larry Hogan also posted a comment this morning wishing the families condolences.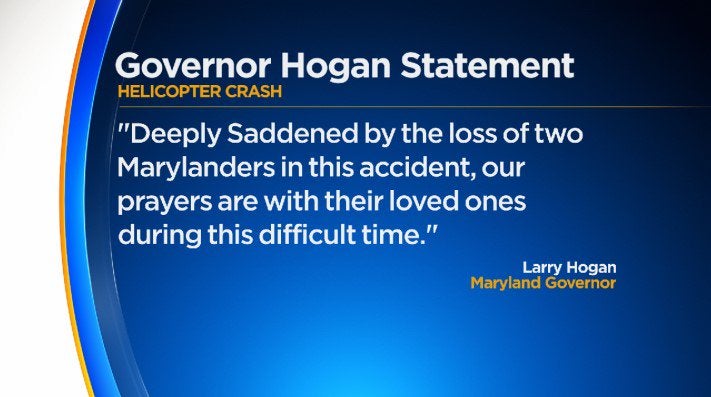 Follow @WJZ on Twitter and like WJZ-TV | CBS Baltimore on Facebook
Thanks for reading CBS NEWS.
Create your free account or log in
for more features.