Police Fatally Shoot Man In Emmitsburg, Arrest Another Suspect
EMMITSBURG, Md. (WJZ) -- One man has died after being shot by police following a multi-state pursuit Monday afternoon, the Frederick County Sheriff's Office said.
Around 2:30 p.m., police were pursuing a suspect in an attempted murder case in Pennsylvania. The chase continued on U.S. Highway 15 into Maryland, heading as far south as Thurmont before the vehicle turned around and headed north, officials said.
>>WJZ has a new news app! Download it now!<<
Officers from multiple agencies, including the Frederick County Sheriff's Office, took part in the chase, at one point using stop sticks.
READ MORE: Man Fatally Shot By Police In Emmitsburg Following 2-State Pursuit Identified As Bryan Selmer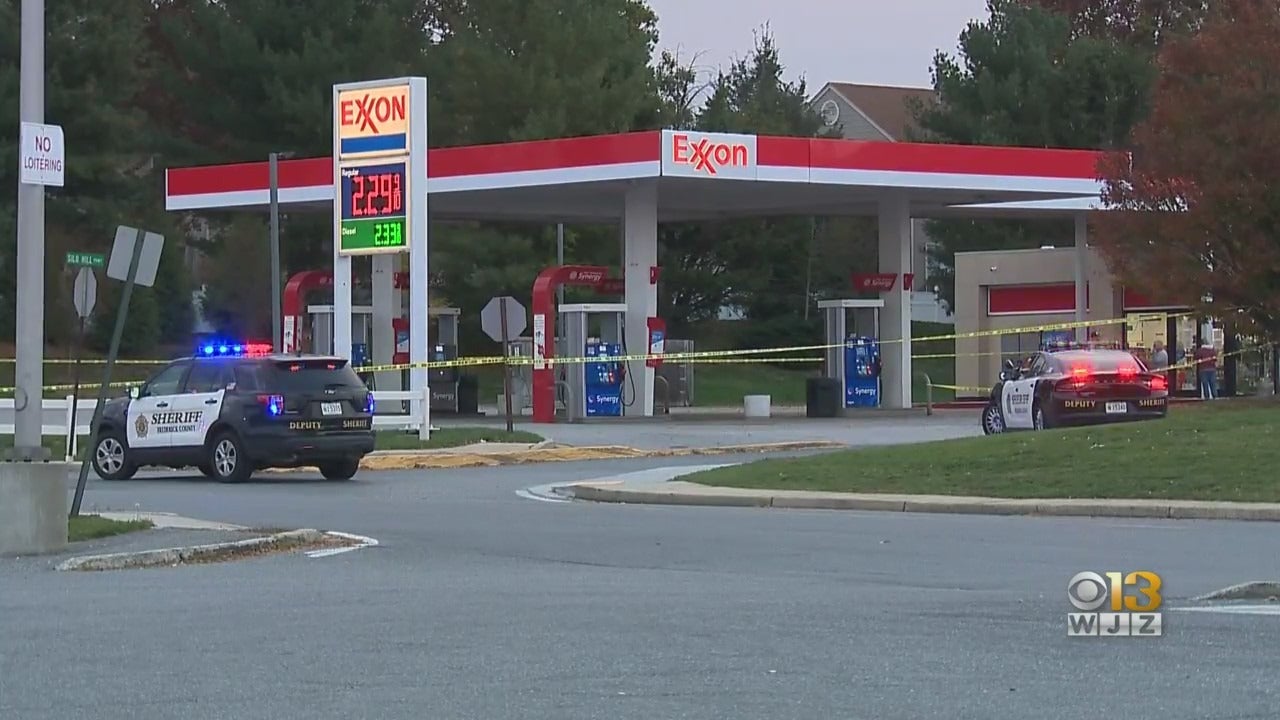 The vehicle, which was later reported to be stolen, crashed near U.S. Highway 15 and Route 140 in Emmitsburg. One of the two men in the vehicle shot at police, who then returned fire.
One suspect was arrested at the crash scene, while the other fled on foot.
Police chased the man to a nearby gas station where he again shot at police, at which point police shot and hit the suspect. He was flown to Shock Trauma where they died.
It's unclear which agency or agencies the officer or officers who fired their weapons work for.
Police were unsure if the other suspect was injured. It's also unclear if the man who was killed was the one wanted for attempted murder.
One other person, an employee at the gas station, suffered minor injuries and refused treatment, the sheriff's office said.
There is no further threat to the community, officials said.
Danielle Albaugh works near where the suspect was shot. She saw him run through the parking lot moments before the shootout.
"It was definitely an unusual day at work today," she said.
Another witness, Crystal McCubbin, said it was a shocking situation that disrupted a normally quiet neighborhood.
"It's pretty weird, especially in a small town," McCubbin said. "I would never think something like that would happen."
Roads in the area were closed for more than five hours as police investigated the shooting.
Thanks for reading CBS NEWS.
Create your free account or log in
for more features.