Police Investigating After Swastika Drawn Onto NW Baltimore Home
BALTIMORE (WJZ) -- Police are investigating after a swastika was drawn on a home and a bench in a Jewish community in northwest Baltimore.
According to the police report, the racist graffiti was found on a home in the 5900 block of Glen Ave. around 11 a.m. on June 24.
The female homeowner told arriving officers someone drew a swastika with black marker on side door of her basement.
Officers knocked on neighbors' doors to find out if they'd seen anything or if anyone had surveillance video.
The Baltimore Police Department's Jewish liaison has followed up with the community after the incident as well as the victim.
"It's really troubling and it's very intimidating for the community to worry about is the graffiti the first step up to something more," Howard Libet, Executive Director of the Baltimore Jewish Council, said.
But this is just one of two swastikas spotted in the predominately Jewish neighborhood. Neighbors said they found a swastika spray painted on a bench on Cross Country Blvd.
It's just feet away from holocaust survivor, Agnes Eisenberger's front door.
It's upsetting," Eisenberger said. "But I go home and I lock my door. What am I going to do? But its very sad for the younger generation because you would think by now people learn to act like human beings."
The hateful symbol is now covered with a heart and the words "Love Not Hate." It's a display neighbors said shows evil will not prevail.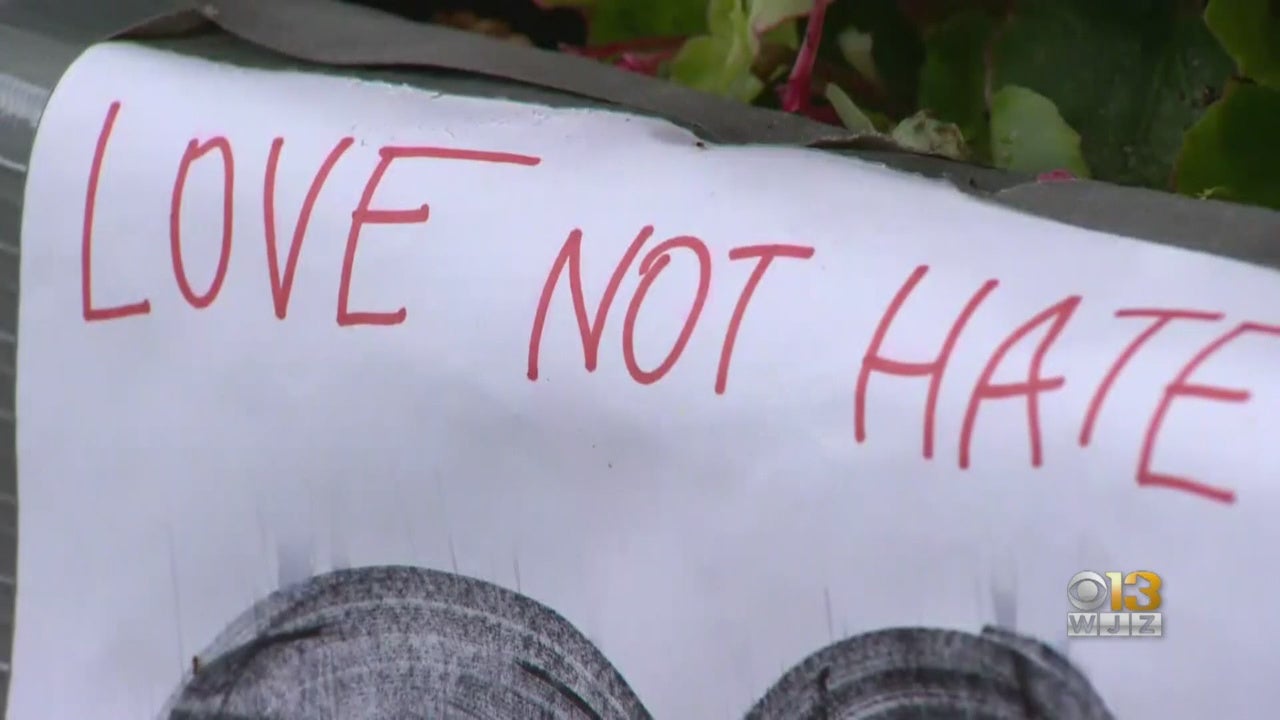 "We want to believe kindness will rule over hate," Malka Barron said.
Anyone with information on either of these incidents is asked to contact Baltimore Police.
Thanks for reading CBS NEWS.
Create your free account or log in
for more features.