Maryland Weather: Heat Wave Starts Friday, With 100-Degree High Expected Monday
BALTIMORE (WJZ) -- A six-day heatwave begins Friday across Maryland and temperatures are expected to reach 100 degrees Monday.
Although temperatures in the 90s are normal for summer, the heat index could reach of up 107. Humidity is also going to be an issue.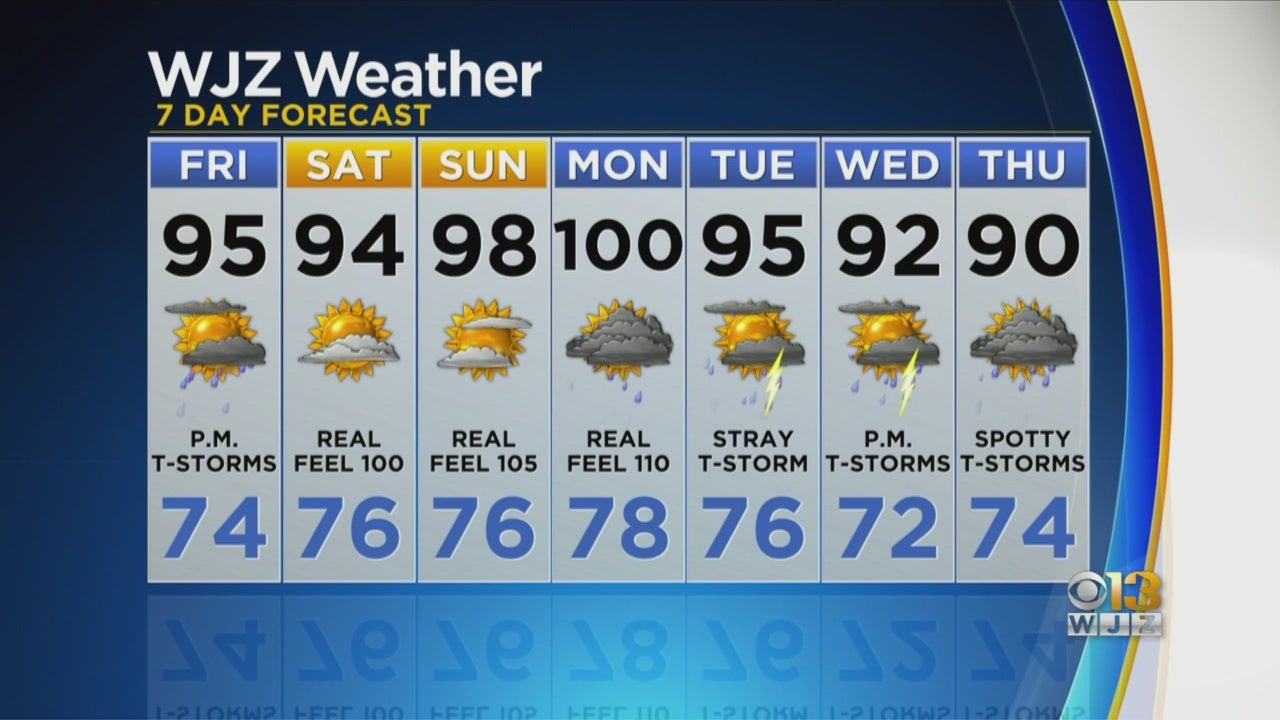 An excessive heat watch is in effect for parts of the Eastern Shore, including Caroline, Cecil, Kent, Queen Anne's and Talbot counties from Sunday afternoon through Tuesday afternoon.
RELATED STORIES:
Some jurisdictions are opening cooling centers ahead of the heatwave. They will be following COVID-19 protocols to keep people safe.
Thunderstorms are in the forecast Friday and Saturday as well.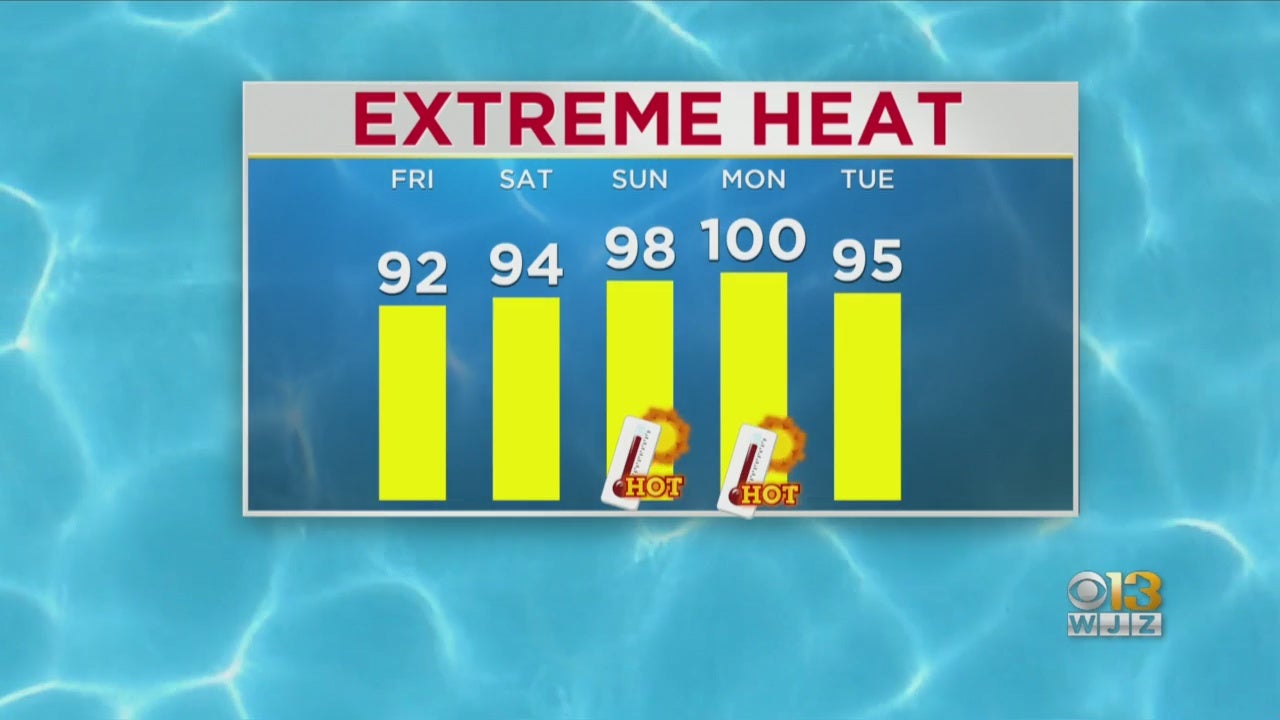 Health officials said they are encouraged to do the following:
Drink more fluids, regardless of your activity level. Do not wait until you are
thirsty to drink.
Do not drink liquids that contain alcohol or large amounts of sugar, as these
can cause you to lose more body fluid.
Stay indoors and, if at all possible, stay in an air-conditioned place. If your
home does not have air-conditioning, go to an air-conditioned public place or
a County cooling center – even a few hours spent in air-conditioning can help
your body stay cooler when you go back into the heat.
Electric fans may provide comfort, but when the temperature is in the 90s
fans will not prevent heat-related illness. Taking a cool shower or bath or
moving to an air-conditioned place is a more efficient way to cool off.
Wear lightweight, light-colored, loose-fitting clothing.
NEVER leave any person or animal in a closed, parked vehicle.
Although anyone at any time can suffer from heat-related illness, some
people are at greater risk than others. Check regularly on:

Infants and young children
Those aged 65 or older
Those who have a mental illness
Those who are physically ill, especially with heart disease or high blood
pressure
Stay up-to-date with the latest forecast by downloading the WJZ weather app.
Thanks for reading CBS NEWS.
Create your free account or log in
for more features.