Maryland Weather: Alert Day Issued For Sunday With Snow Impacting Most Of The State
BALTIMORE, MD (WJZ)-- An Alert Day has been issued for Sunday as snow continues to impact most of the region this morning into the afternoon hours.
A winter weather advisory has also been issued by the National Weather Service for the Baltimore area and will remain in effect until 4 p.m. Sunday afternoon.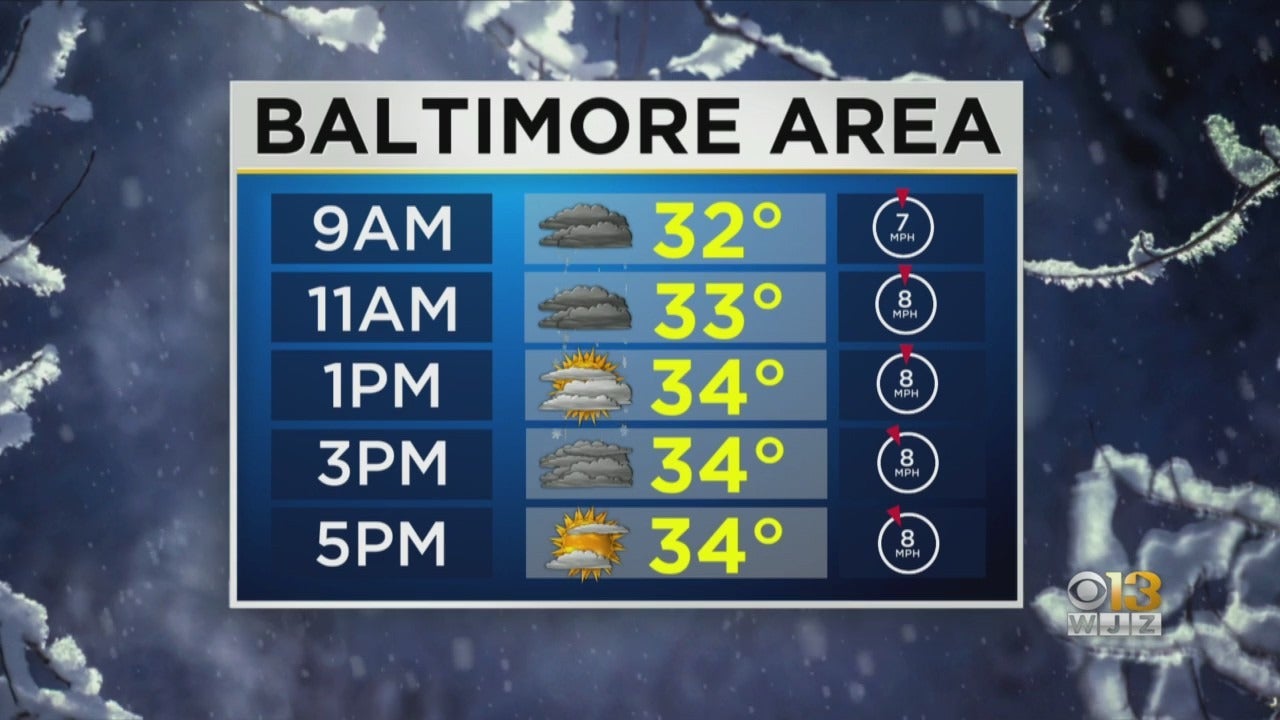 Marty Bass has been monitoring the forecast and the snowfall and says it has gone according to "the script." No curveballs came our way, and now we move on through the day with slowly clearing skies, a bit of a breeze, and a chilly day on tap.
We did get a 1 to 3 inch snowfall, and for the most part it accumulated on non-paved surfaces with roads and sidewalks just wet or slushy. The very mild temps of the past few days, AND the bright sunshine we had, really warmed up concrete and asphalt. (Yes the sun is much higher in the sky now and there is a little proof for ya!)
With clearing skies later and a little breeze we will get some good drying on roads and sidewalks, but NOTE that anywhere water still stands, (or slush), there will be a refreeze overnight. So tomorrow morning stay weather aware.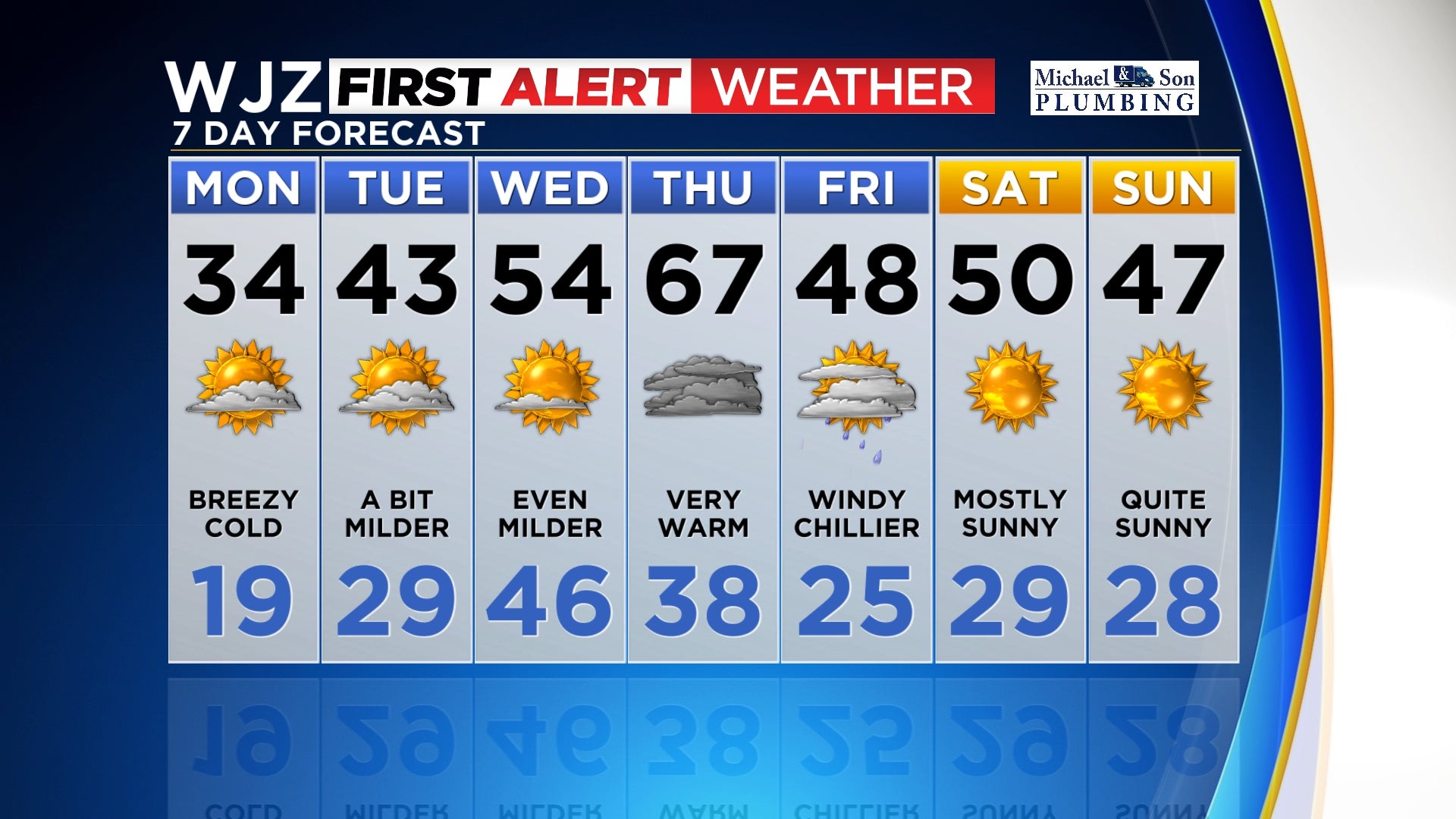 A look at the seven day forecast shows a BIG warmup.
Once we get beyond the chill of tomorrow temps rise to near average, above average then to almost 70° on Thursday. You read that right. 67° is the forecast high for Thursday.
Even after a cold front dives across the Mid-Atlantic on Thursday night our daytime highs only drop to about average which is now in the mid upper 40's.
Thanks for reading CBS NEWS.
Create your free account or log in
for more features.