Man Shot, Killed During Confrontation After Vehicle Crash In North Baltimore
BALTIMORE (WJZ) -- A man was shot and killed Monday afternoon after he was confronted by someone after being involved in a vehicle crash.
Patrol officers responded to the 4800 block of Midwood Avenue at around 1:57 p.m. where they found a 27-year-old man with multiple gunshot wounds to his body.
>>WJZ has a new news app! Download it now!<<
He was taken to an area hospital where he later died.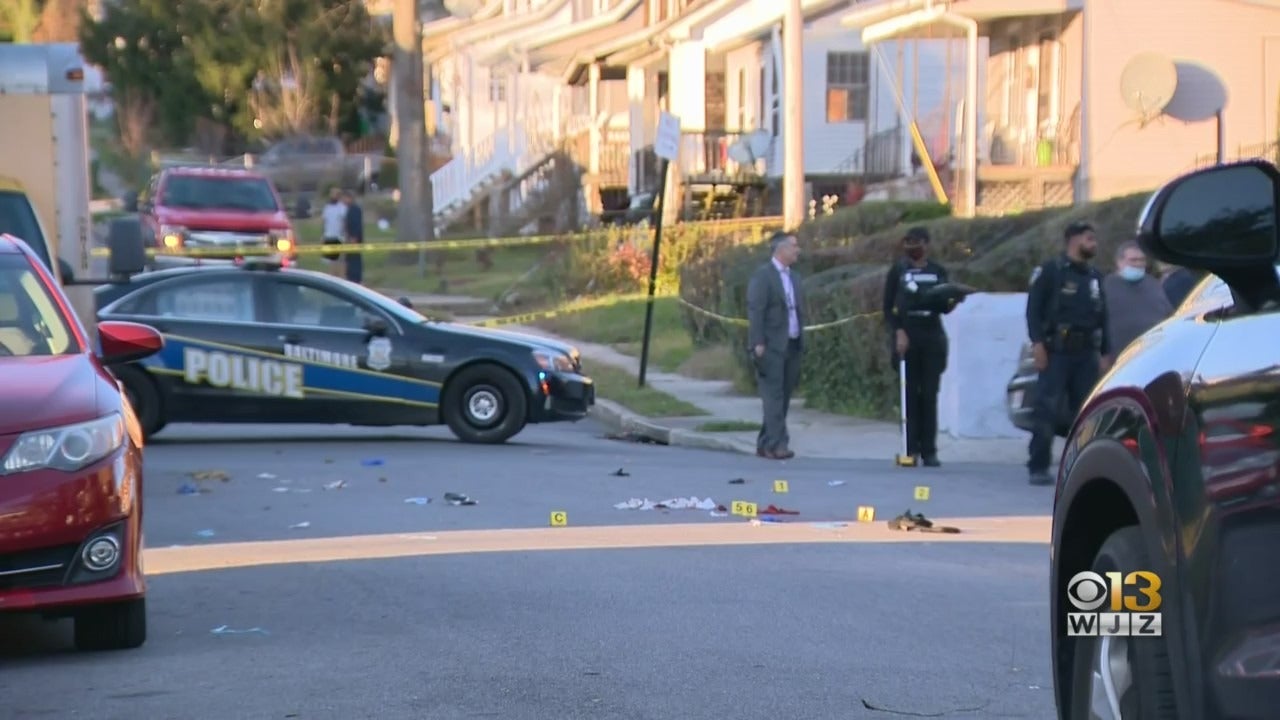 Police learned the man was involved in a vehicle crash when he was confronted by the suspect who took out a gun and shot him. Police said it is not clear if the suspect was involved with the vehicle crash. They're investigating whether road rage was involved.
Neighbors in the area were shaken up by the violence.
"I was outside riding my bike until I heard like three gunshots," eight-year-old Ayden Lovelace said.
Some residents recalled hearing a loud bang followed by an altercation by what sounded like two men. That's when the gunshots rang out.
"I looked out in the middle of the street and he was laying there moaning, in pain, he just got shot," area resident Jerry Johnson said.
The fact that kids like Lovelace often play in the area was concerning for neighbor Jesse Ferreil.
"There's kids around here you know, trying to mentor them, they play right here on this corner, every day on this corner," he said.
Lovelace's mother Rekkia said he told her he doesn't want to play outside anymore.
"That's sad when a child tells you they don't want to play no more," she said.
Homicide detectives are asking anyone with information to contact them at 410-396-2100 or Metro Crime Stoppers at 1-866-7Lockup.
Thanks for reading CBS NEWS.
Create your free account or log in
for more features.