Mervo High School Student Arrested In Murder Of Baltimore Police Lieutenant's Husband
BALTIMORE (WJZ) -- A Mergenthaler Vocational Technical High School student is under arrest in last month's murder of a Baltimore police lieutenant's husband, authorities said Wednesday.
Sahiou Kargbo, 18, has been taken into custody on first-degree murder and other charges linked to the Jan. 25 shooting death of 43-year-old James Blue, Baltimore police said on Wednesday.
Court documents show that detectives found video footage of Kargbo attending the high school on the day of the fatal shooting and wearing the same clothing as the person who shot Blue.
Police arrested Kargbo in the 1500 block of Northwick Road on Jan. 26.
Gwendolyn Chambers, a spokesperson for Baltimore City Public Schools, confirmed to WJZ that Kargbo is currently enrolled at Mergenthaler Vocational Technical High School.
Blue was shot multiple times about 2:43 p.m. that day while waiting in a black Honda Accord outside a home he recently purchased in the 1400 block of Walker Avenue in Northeast Baltimore.
The father of three and husband of Baltimore Police Lt. Lekeshia Blue was reportedly waiting for an appliance delivery and on the phone with his son when he was shot.
Court documents show that homicide detectives found video footage in the 6200 block of Loch Raven Boulevard that "shows a White in color Hyundai Tucson park" in a parking lot on that block. The video captured footage of three Black males placing large bags into the trunk of the vehicle and of the suspected shooter—whom detectives believe to be Kargbo—running to and from the 1400 block of Walker Avenue.
The documents describe how an undercover DEA agent happened to be "doing surveillance in the 6200 block of Loch Raven Boulevard" for a separate investigation when the agent noticed three black males placing large bags into the trunk of the Hyundai Tucson.
"The agent saw the individuals going in and out of the rear of 1441 Walker Ave," the documents state. "The Agent believed that these 3 individuals were being suspicious."
The DEA agent took a picture of the Hyundai Tucson and sent it to investigators.
Regional Auto Theft Task Force detectives found that vehicle parked and unoccupied in the rear of the 3500 block of Cliftmont Avenue. That vehicle had been reported as stolen from the 2500 block of Cecil Avenue on Jan. 21, court documents show.
Those investigators were able to further bolster their investigation into the murder of Blue with the account of a witness who happened to know the three Black men loading bags into the vehicle.
"The witness stated that an individual by the name of 'Shaq' was placing bags into a vehicle," court documents state. "The witness identified 'Shaq' in a photo array as Sahiou Kargbo."
Additionally, police found a handgun inside of Kargbo's home that matched the 9-millimeter shell casings they recovered next to Blue's Honda Accord, according to court documents.
Baltimore County Police said Kargbo was arrested in an armed robbery in Carney in early January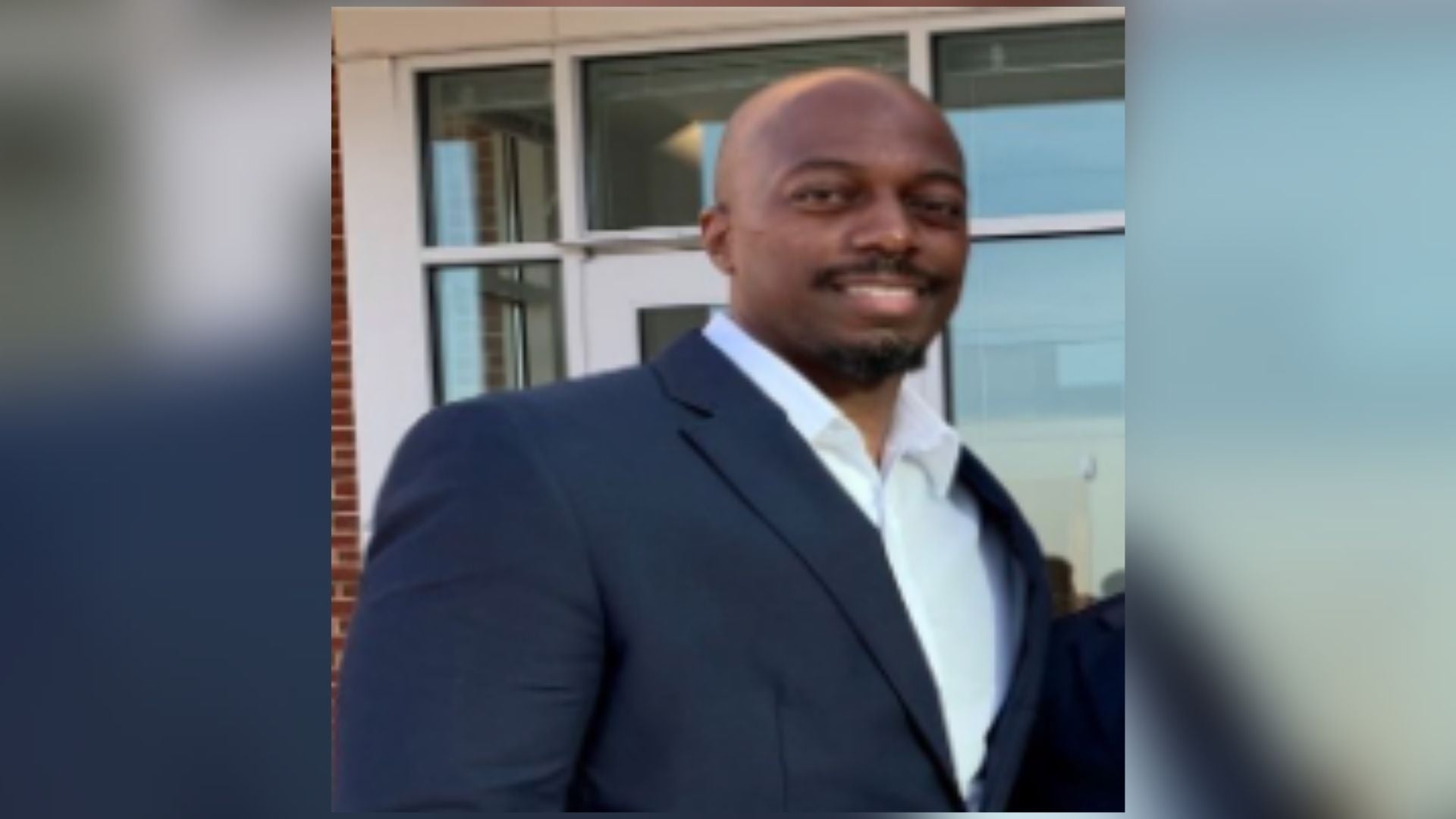 Blue's killing led authorities to issue an $18,000 reward for information leading to an arrest and conviction in the case.
Court records show a warrant was issued for his arrest three days after Blue's murder.
Kargbo is charged with first- and second-degree murder, first- and second-degree assault and various firearm offenses, court records show.
A preliminary hearing in the case is scheduled for March 1.
Thanks for reading CBS NEWS.
Create your free account or log in
for more features.