Anne Arundel County Councilman Receives Backlash For Social Media Posts
ANNE ARUNDEL COUNTY, Md. (WJZ) — Councilman John Grasso, of Anne Arundel County Council's District 2, is being forced to defend his social media activity.
In September, he shared a series of posts.
Including one that read, "One nation under God, not Allah..."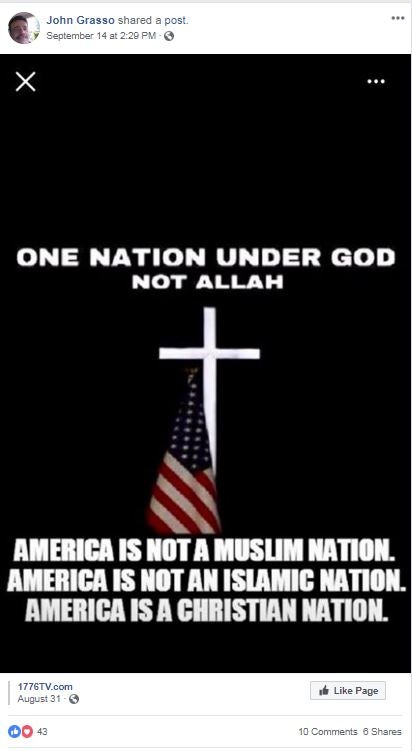 He also shared an article which encouraged people to "share" if they thought the President, "...should ban Islam in American schools,"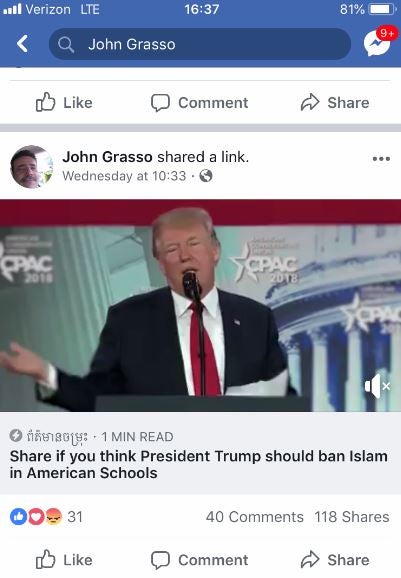 The Council on American Islamic Relations said complaints started rolling in Monday night.
"There are members who live in his district who are concerned about their safety," said Zainab Chaudry, with the Council on American Islamic Relations.
When they demanded that Councilman Grasso remove the posts, he said no.
"It is extremely reckless and dangerous especially when we consider that fact that elected officials have a responsibility to treat all of their constituents equally and fairly regardless of their race, religion, ethnicity or national origin," Chaudry said.
Grasso told WJZ that these are not his views, that he was just sharing the content someone else posted.
"I don't treat anybody different than anybody else. I see a person until proven different," Grasso said.
Grasso said he has supported local Muslims and doesn't believe there should be a ban on Muslim immigration. At the same time, he says, he does not want any form of religion in public schools.
The councilman is now running for state Senate.
He said he is surprised the posts received negative attention. When asked if he considered removing it, he said no.
"No, because I believe in freedom of speech and people have the right to say what they are going to say," Grasso said.
The Council on American Islamic Relations called on Gov. Hogan to repudiate the comments.
The governor's office said in a statement, "The governor has not and will never endorse John Grasso for anything. The governor has consistently stood up and spoken out against hate of all kinds and will continue to do so."
Follow @WJZ on Twitter and like WJZ-TV | CBS Baltimore on Facebook
Thanks for reading CBS NEWS.
Create your free account or log in
for more features.