Dog Abandoned With Sign: 'My Name Is Duke. Here's My Favorite Toy And My Food'
BALTIMORE (WJZ) -- Days after a dog was found tied to a tree at the North Linwood entrance to Patterson Park, he is safe and sound at the Baltimore Animal Rescue and Care Shelter (BARCS) with several potential adopters ready to give him a new home.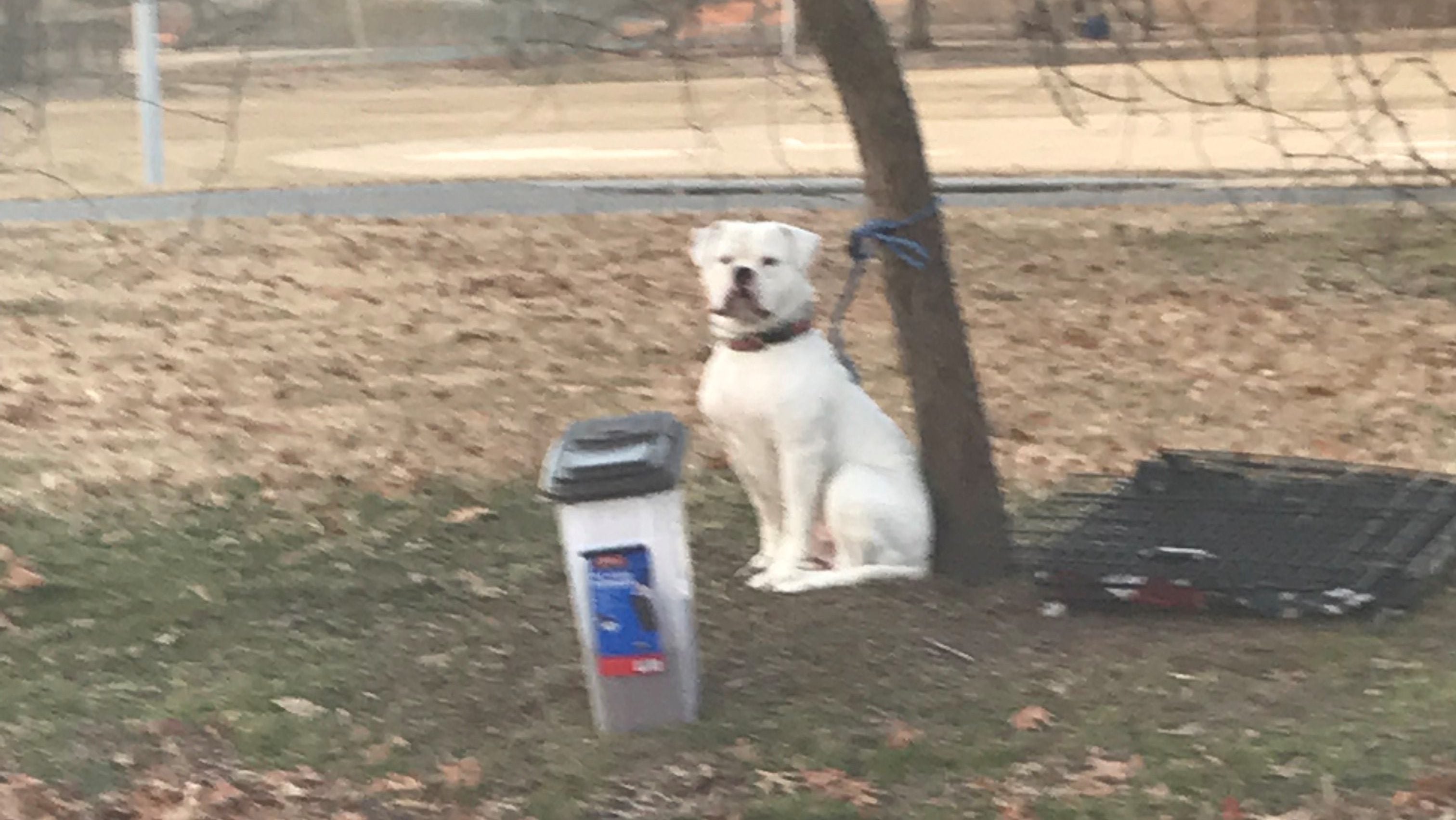 According to neighborhood resident Leslie Gray, whose husband first saw the pup while on a walk with their dog, he had a note with him that said "My name is Duke. Here's my favorite toy and my food. I am looking for a new home."
"I think he was really scared, really cold," said Stephanie Dagenhart who took photos which were shared on Facebook. "I did not want to leave his side. I just felt my heart drop."
Outrage quickly followed.
"I couldn't imagine the frustration or the anger that someone would have to put a dog on a tree and tie it up like that," one man said. "I guess they got the reaction or what they were looking for."
BARCS spokeswoman Bailey Deacon says Duke is on a state-mandated 72-hour "stray hold" since he was not formally surrendered at the shelter.
They are hoping Duke's owner will reach out and give their consent to make him available for adoption, since "there are several potential adopters in line who would like to take him home."
Even if they don't, once the stray hold is up, Duke will have a new home.
"As always, our message to the community is that BARCS is an open admission shelter," Deacon said. "We accept animals without judgement and we are here to help pet owners in crisis. If ever you can't keep your pet, you can bring them right down to the shelter."
Though many do not approve of the "dog-eat-dog" way of Duke's ditching, many are grateful Duke's "gone to the dog" days are over.
Here's a picture of Duke looking happy at BARCS, courtesy of Heidi Moore Trasatti Photography.

Follow @CBSBaltimore on Twitter and like WJZ-TV | CBS Baltimore on Facebook
Thanks for reading CBS NEWS.
Create your free account or log in
for more features.