UPDATE: Widespread Xfinity Cable, Internet Outages Reported Across Bay Area
SAN FRANCISCO (CBS SF) -- An extensive Xfinity cable and Internet outage was reported across the Bay Area Monday night and early Tuesday morning, impacting a wide portion of the Bay Area.
The website DownDetector.com showed a spike in Xfinity outages reported shortly before 10 p.m. Upwards of 24,000 individual reported the outage according to the website, but rampant complaints on social media indicated that the outage was far more widespread, impacting customers in San Francisco and the Peninsula, the East Bay and the North Bay.
The outage was widespread enough that the Marin County Sheriff tweeted out a reminder for residents not to call 9-1-1 to report or complain about their Internet outage and instead contact their provider.
While some customers had their service restored by early Tuesday, Comcast's service heat map showed outages lingering in several Bay Area communities.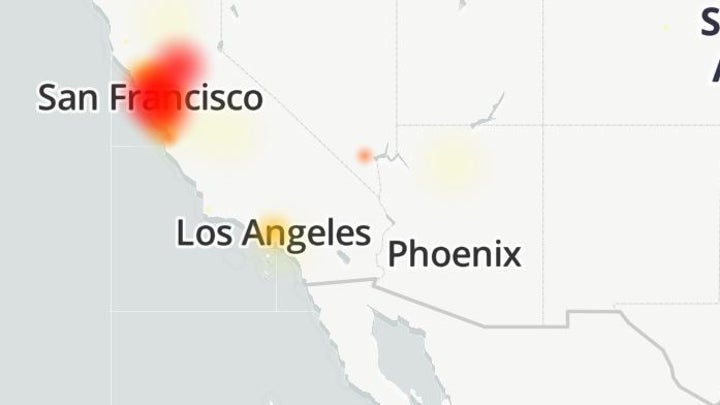 By early Tuesday, more than 54,000 customers were reporting service disruptions.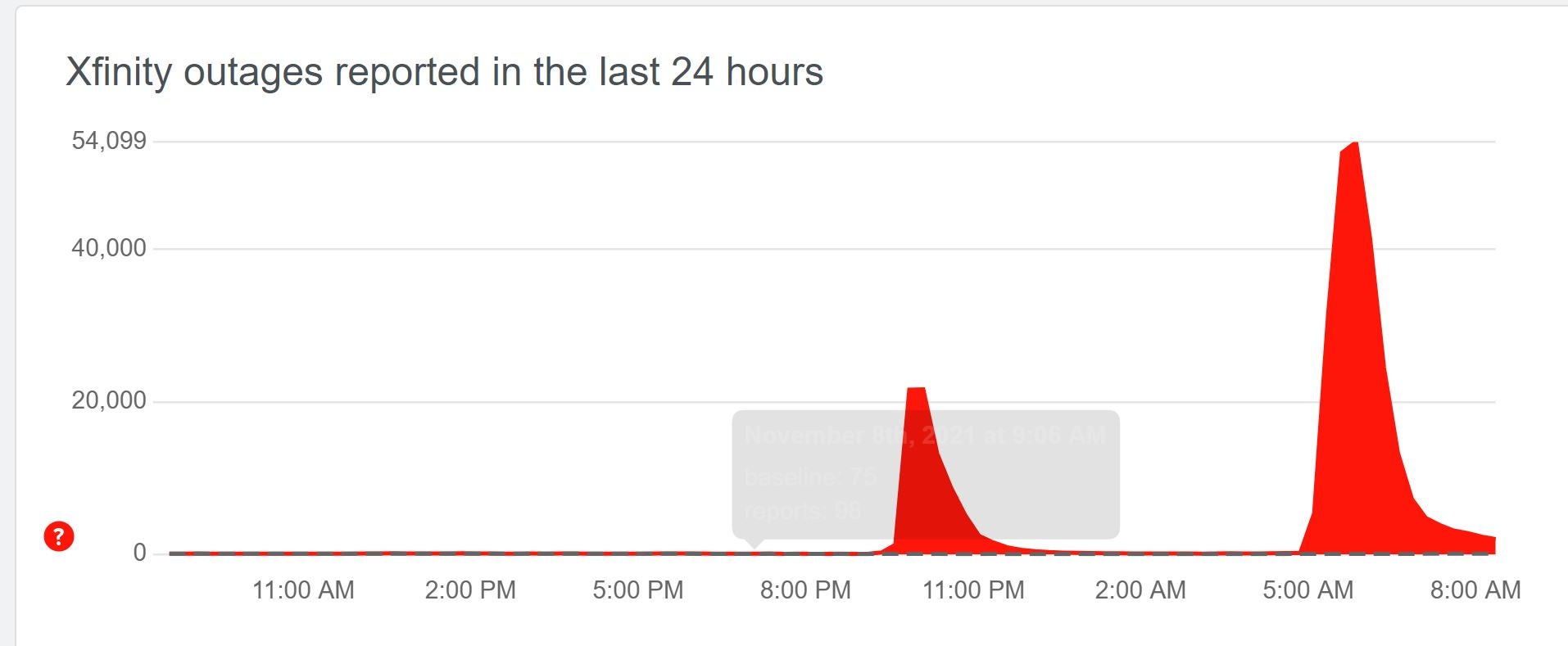 The outage numbers appear to go down significantly a couple of hours after a Tuesday morning spike that showed over twice as many reports of service problems as the prior evening starting at around 5 p.m.
On Tuesday morning at around 8 a.m., the Xfinity Support Twitter account posted that "a network issues" was causing some customers to experience "intermittent service interruptions."
Meanwhile, Xfinity's outage webpage was extremely slow in loading Tuesday morning. Customers were advised visit the Xfinity support page or the Xfinity Response Center to check on when their local outage might be fixed.
Major outages were also being reported Tuesday morning in and around Philadelphia, near Chicago, in the Indianapolis area, near Detroit, in New England and in the Los Angeles area.
Thanks for reading CBS NEWS.
Create your free account or log in
for more features.