Suspected Richmond Sneaker Store Looter Captured After Chase Into San Francisco
RICHMOND (CBS SF) -- A suspect was in custody following a police chase across the San Francisco Bay Bridge early Thursday after a Richmond sneaker store was looted and dozens of boxes of shoes stolen.
Authorities said the incident began late Wednesday night at the Exclusive Sneaker store located at 4926 McBryde Ave. in Richmond and ended with an arrest and the recovery of a trunk full of allegedly stolen athletic shoes at 25th and Potrero in San Francisco.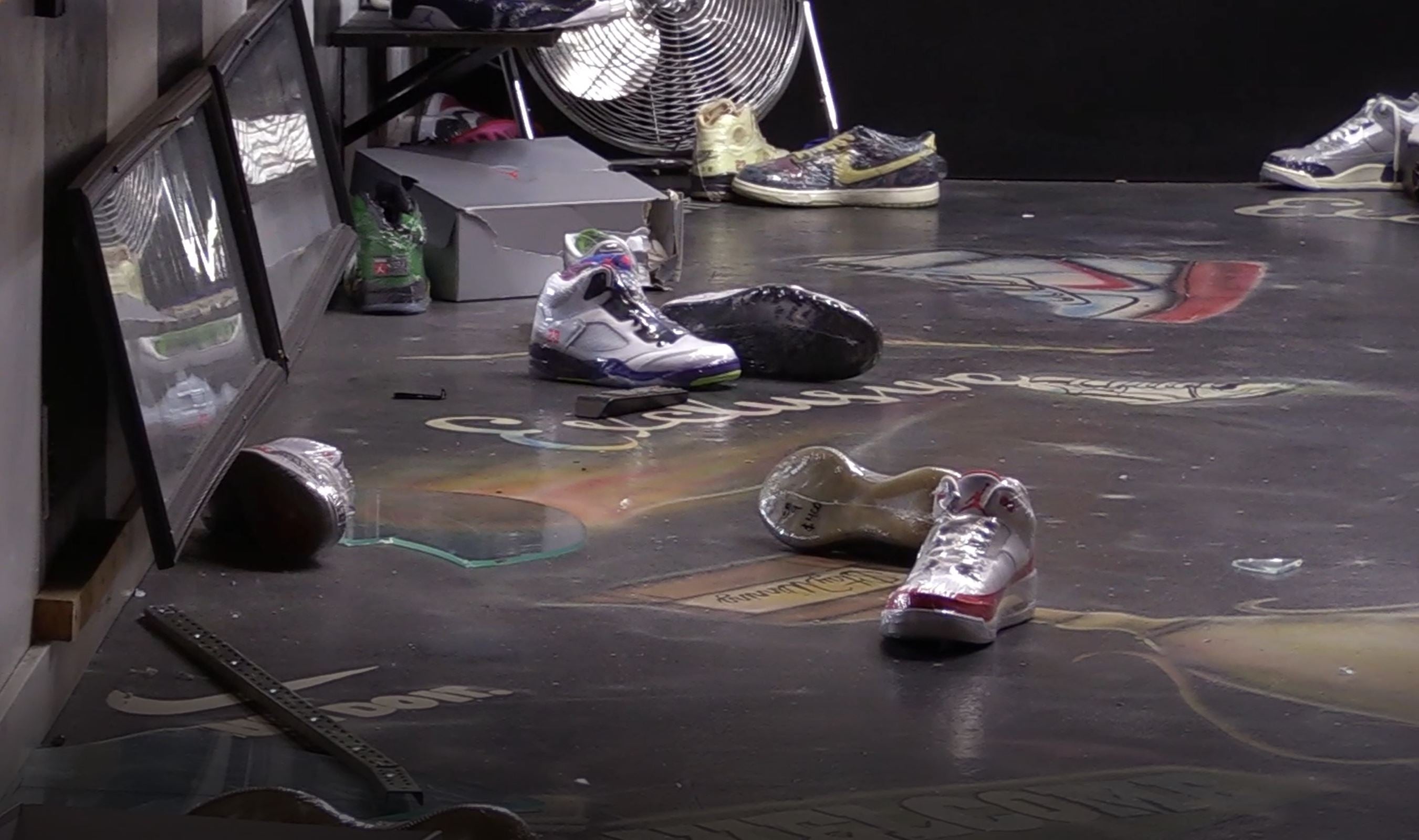 Richmond police believe looters were in a caravan of vehicles cruising in the area late Wednesday when they pounced -- smashing their way into the sneaker store, ransacking its shelves and stealing boxes of shoes.
Arriving officers found 8 to 10 suspects carrying boxes of shoes fleeing in several cars. A Contra Costa County Sheriff's deputy began chasing the last vehicle leaving the scene, a chase that led over the Bay Bridge.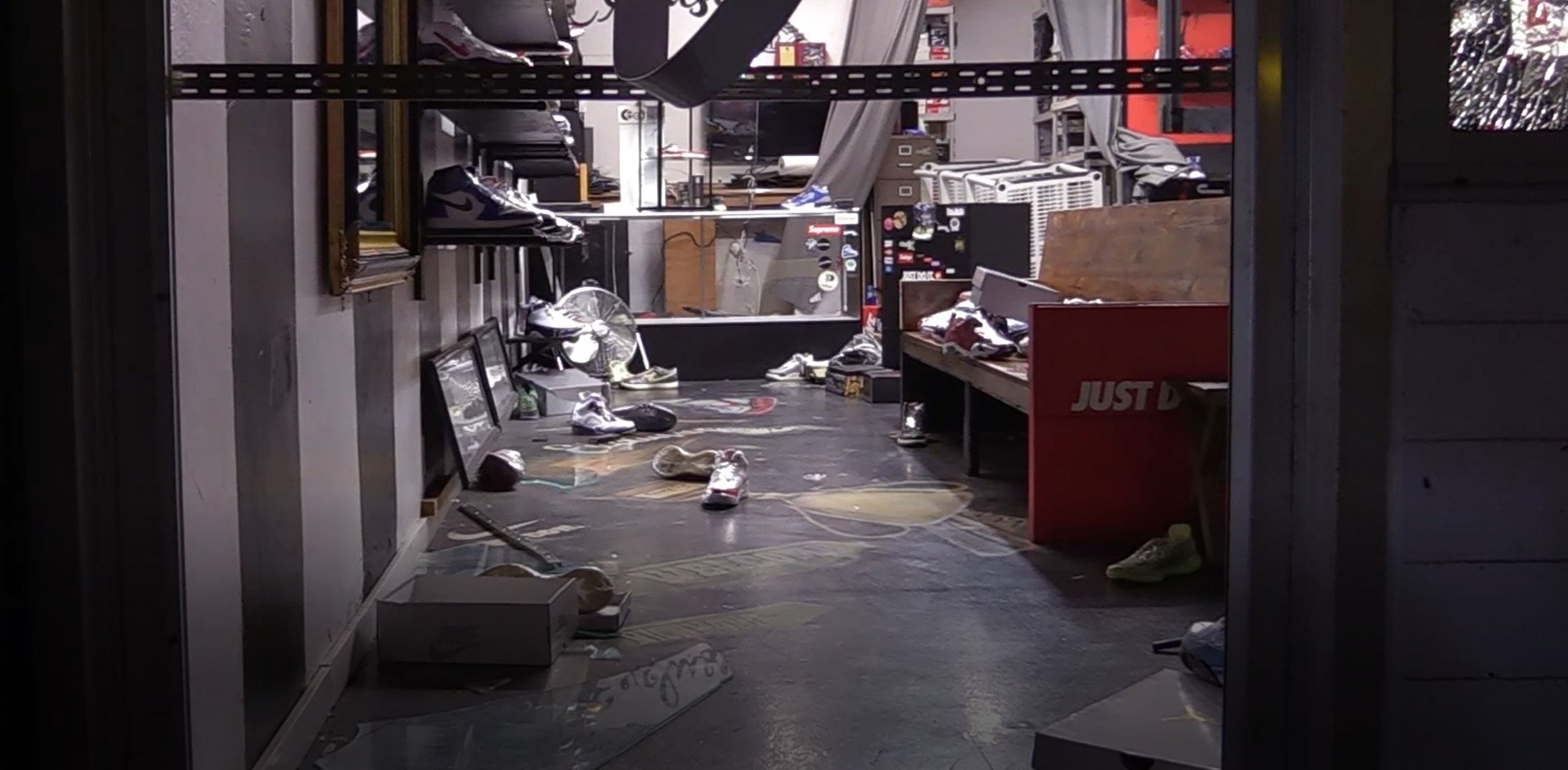 The chase eventually ended in the Potrero Hill neighborhood with a suspect taken in custody. Several brand new shoes, a face mask, and other evidence were located in the car.
Police said approximately 100 pairs of Yeezy" brand sneakers, athletic apparel, and electronics were stolen from the store.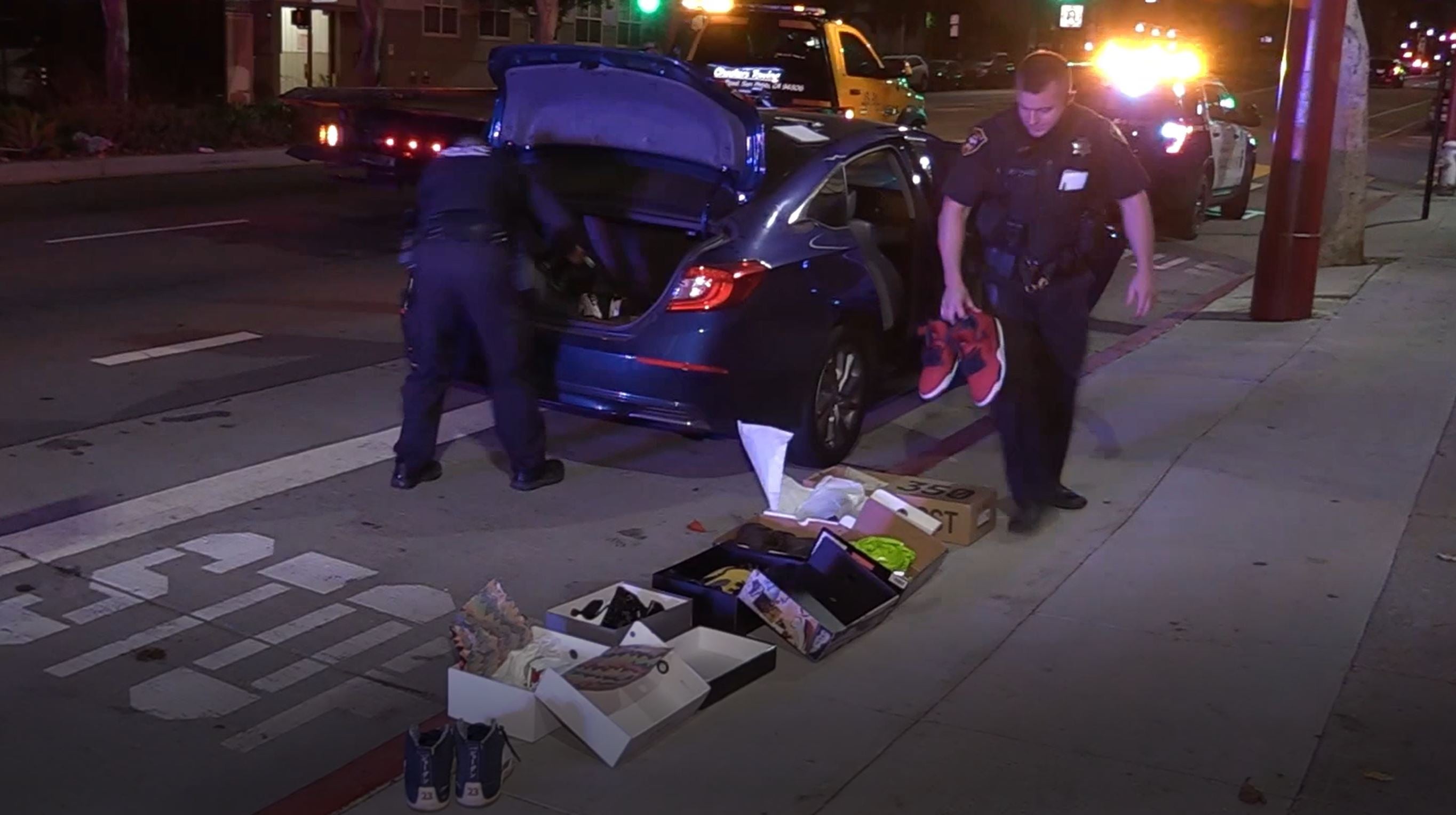 ALSO READ: Looting Caravan Suspects Storm Into Emeryville CVS Store; Armed Suspect Arrested
Boxes of the stolen shoes were going to be returned to the store and the incident remained under investigation. Police said the robbery appeared to be an isolated incident, and no other businesses were targeted.
Anyone with information about the incident was asked to contact Detective J. Odegaard at (510) 965-4966, email him at jodegaard@richmondpd.net or contact Richmond's anonymous tip line at (510) 907-T1PS(8177).
Thanks for reading CBS NEWS.
Create your free account or log in
for more features.