Severed Infant Fingertips Lead To Major Stroller Recall
(CBS NEWS) – Nearly five million Graco and Century baby strollers are being recalled due to dangerous hinges that can pinch a child's finger, resulting in severe cuts or finger amputation.
The U.S. Consumer Product Safety Commission announced the recall of 4.7 million strollers in the United States, plus thousands more that were sold in Canada and Mexico.
The problem concerns the folding hinge on the sides of the recalled strollers. There have been 11 reports of finger injuries, including six fingertip amputations and four partial-fingertip amputations.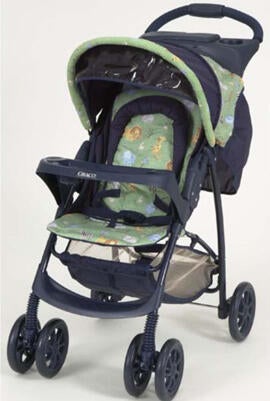 Graco's Breeze stroller, one of 11 models being recalled (credit: CPSC)
The strollers were manufactured by Graco Children's Products and have the following model names: Aspen, Breeze, Capri, Cirrus, Glider, Kite, LiteRider, Sierra, Solara, Sterling and TravelMate Model Strollers and Travel Systems. They were produced between Aug. 1, 2000 to Sept. 25, 2014, the CPSC said.
The strollers were sold at Target, Toys R Us, Walmart and other retail stores nationwide, and online at sites including Amazon.com and Walmart.com.
Customers can contact Graco for a free repair kit, which will be available in early December. Until then, the CPSC advises consumers to be extremely careful when unfolding the stroller and make sure the hinges are firmly locked in place before placing a child in the stroller, the CPSC said.
Read more at CBSNews.com
You May Also Be Interested In These Stories


Thanks for reading CBS NEWS.
Create your free account or log in
for more features.