San Jose Police Arrest Suspect In Dozens Of Smash-And-Grab Burglaries
SAN JOSE (CBS SF) -- A 43-year-old San Jose man has been arrested in connection with more than 35 smash-and-grab commercial burglaries over the last year in the South Bay.
The San Jose police said that during a lengthy investigation Andrew Deanda had been identified as a suspect in the burglaries. He was arrested on Monday at a residence in the 4500 block of Houndshaven Way in San José and booked into the Santa Clara County Main jail on 44 counts of burglary, nine counts of felony vandalism, grand theft and additional misdemeanor charges.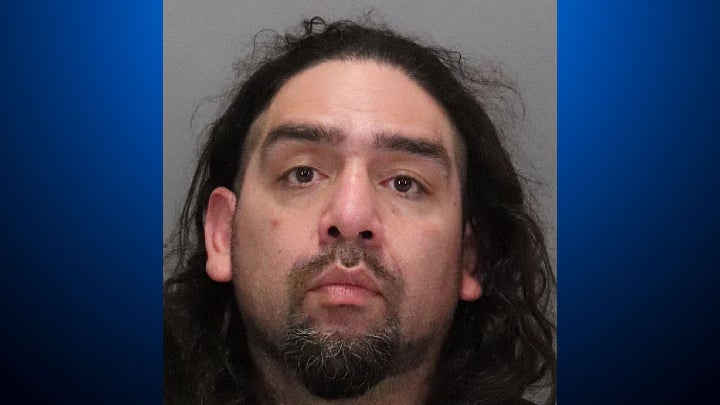 "Our exceptional detectives showed their continued tenacity in identifying and arresting another suspect who was victimizing our community," said police chief Anthony Mata in a news release. "This prolific burglar targeted small businesses who were also affected by the pandemic. We have some of the best detectives and officers in this country. Our department will not give in and will continue combating and investigating these types of crimes."
According to investigators, Deanda used the same criminal pattern to smash the front windows of the businesses, take cash registers and cash, and then flee the scene, oftentimes in stolen vehicles. He frequently targeted small, independent businesses.
"I was very scared," said Kyong Choe, owner of CJ's BBQ in the Blossom Hill neighborhood in South San Jose. "Someone damaging my property is very scary, especially at night time. And I was scared that maybe he's coming back."
San Jose Police released security camera video of the break-in at CJ's. It shows a man toss a large rock at the restaurant's storefront window; it shatters and he steps inside grabbing the cash register before running off.
"A lot of small businesses were affected. We all know how the pandemic has affected these small businesses. We're glad to get this guy off the street," said San Jose Police spokesperson Sgt. Christian Camarillo.
Kyong says the suspect didn't get much money -- only single dollar bills and change from the cash register. However, the damage from the break-in cost thousands to repair.
"I spent more than $2,000 -- closer to $3,000 -- for the damages. He broke this window and that window. And he broke the camera there," Kyong said.
SJPD detectives worked in coordination with Milpitas police detectives in identifying Deanda. He is also wanted for at least 20 burglary cases in Milpitas.
Anyone with additional information about these cases is urged to contact Detective Gach #4338 of the San José Police Department's Financial Crimes Unit at (408) 277-4401.
Submit crime tips and remain anonymous by using the P3TIPS mobile app, calling the tip line at (408) 947-STOP, or on www.svcrimestoppers.org. If the information you submit leads to an arrest, you are eligible for a cash reward from the Silicon Valley Crime Stoppers Program.
Devin Fehely contributed to this story.
Thanks for reading CBS NEWS.
Create your free account or log in
for more features.