PGA Championship: 'I Drove It Really Nicely'; Jason Day Grabs First-Round Lead At PGA Championship
SAN FRANCISCO (CBS SF/AP) — Australia's Jason Day, who has battled a bad back all season long, carded five birdies and no bogeys Thursday to grab a share of the first-round lead on opening day of the PGA Championship at TPC Harding Park.
On a wind-swept afternoon round, Brendon Todd -- who has led more rounds during this COVID-19 shortened season than any other golfer -- wrestled with the elements to card seven birdies and two bogeys to end the round at 5-under par.
"It feels really good to finish with a two-putt to get a share of the first-round lead on a difficult afternoon," Todd said. "It (the weather) really changed the last two holes."
As a fog layer rolled off the nearby Pacific, temperaturees dropped by 10 degrees and winds kicked up to a steady gust of 15 mph.
Day was at 5-under as the early morning starters completed their rounds. He averaged 294 yards off the tee during his round and avoided any trouble hitting 72 percent of the greens. Day birdied 1, 4, 9, 10 and 17.
"I got off to a great start," Day said. "I got a little bit lucky between the bunkers on 10. you got to take the luck when it comes by. Today, I drove it really nicely. When I was out of position and I left myself on the right side of the fairway to at least get somewhere around the green. If did miss the green, I left it in the right spot."
Day said his back felt fine, but the colder conditions in the Bay Area do make him cautious.
"You got to be careful," he said. "It was nice to play in the hot weather last week and coming to this week you are always cautious doing certain things -- bending over. But I pretty much lather up in deep heat (ointment) and go out. I try to burn the skin off my back to be honest. I feel pretty good."
Bud Cauley was one shot back after a much wilder ride birdying 7 holes and bogeying 3 others.
Germany's Martin Kaymer climbed up the leaderboard during his second nine Thursday to also finish at 4-under. A PGA champion in 2010 and a U.S. Open champion in 2014, Kaymer went birdy, par, birdy, eagle in a four-hole stretch to go along with a birdy on his opening nine to climb into a tie with Zach Johnson.
Kaymer credited his putter for this solid opening round play. He ranked third in the field in putting average.
"I general my putting today was really good," he said. "I think my ball striking was okay. I think I need to improve a bit in my striking. It's not so fine tuned yet after the long break we had."
Two-time defending champion Brooks Koepka also was in the clubhouse at 4-under. Koepka were to win, he would be the first golfer to win the PGA Championship three times in a row since Walter Hagen won four in a row almost 100 years ago.
"I put the ball in the fairway, hit the greens and made some putts," he said of a round that included 4 birdies on the front nine. "You just break it down pretty simple and I did a good job of that todauy."
Johnson, meanwhile, got on a roll through eight holes after three straight birdies and then added a fourth on the par-3 third hole on his second nine to also be at 4-under.
Justin Rose and Brenden Steele arounded out the other golfers at 4-under as the morning starters finished their rounds.
LIVE SCOREBOARD: Click For Live PGA Championship Scoreboard
The golfers took advantage of the best weather conditions this week. The heavy marine layer that has been draped over the course with fog and mist over the last three days was not as thick on Thursday.
Scottie Scheffler, a PGA Tour rookie from Texas, also got off to red-hot start, birdying three of the first four holes on the back nine to take an early lead. He finished the round at 4-under par.
"I expected it to be really cold when we started," he said of the improved weather. "The sun had barely come up. It was pretty cold, but luckily it wasn't windy."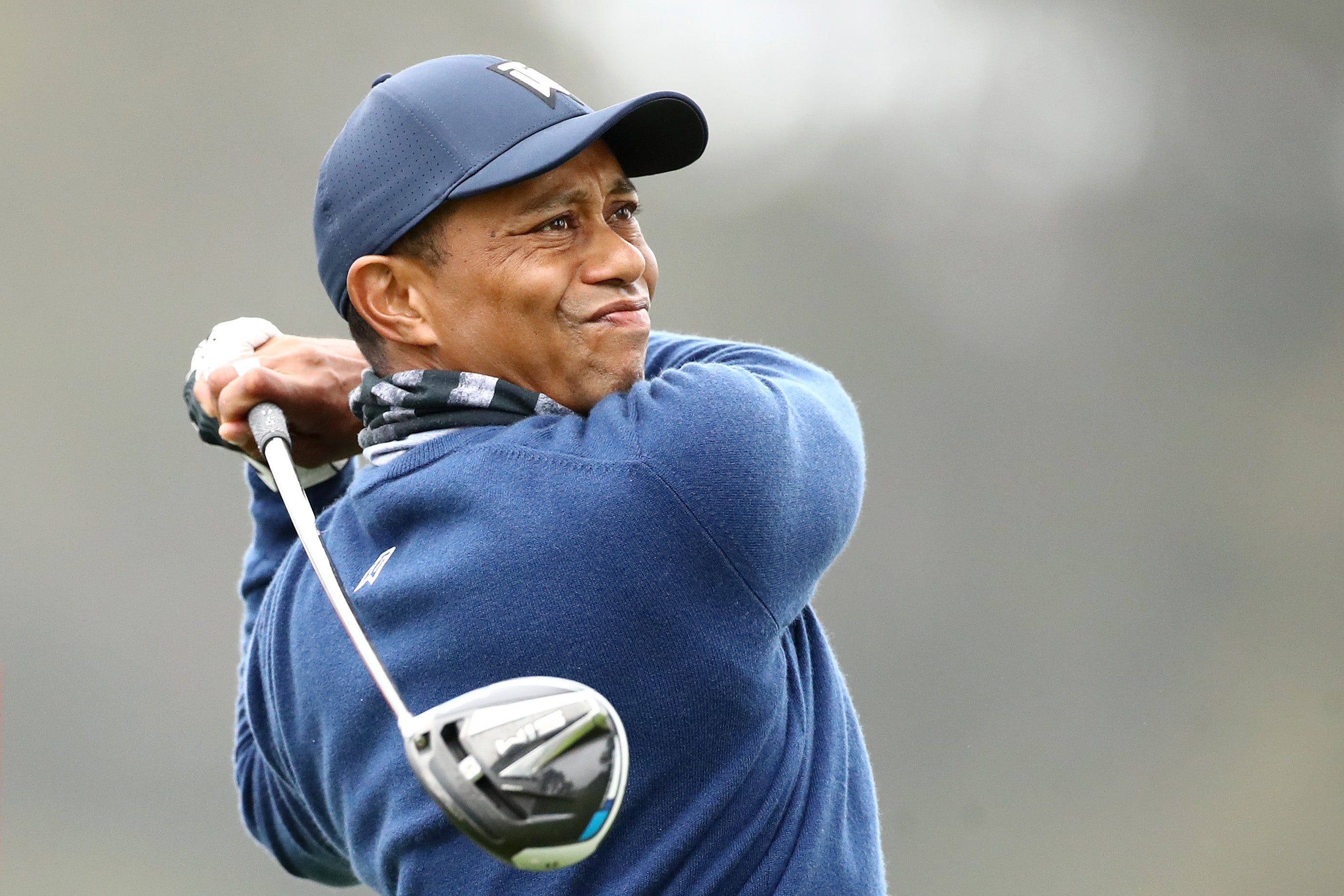 Tiger Woods of the United States plays his shot from the tenth tee during the first round of the 2020 PGA Championship at TPC Harding Park on August 06, 2020 in San Francisco, California. (Photo by Ezra Shaw/Getty Images)
Tiger Woods, Rory McIlroy and Justin Thomas, teed off together on back nine at around 8:40 a.m. and all three birdied the par-4 14th. Woods had a great up and down from the rough.
Woods ended the round at 2-under while McIlroy was at even par and Thomas was 1-over par.
"The par putt I made on 18 (Tiger's ninth hole of the round) was nice," he said. "Making big par putts over the course of a tournament keeps the momentum of a round going. That was a big putt for me to make after making a mistake on my tee shot. I made some good putts...On this golf course, you have got to hit the ball in the fairway. To get ball in the rough to there greens -- there is really no chance to get the ball to the green."
___
Thanks for reading CBS NEWS.
Create your free account or log in
for more features.