330-Acre Suisun City Brush Fire Damages Or Destroys 11 Homes, Prompts Evacuations
SUISUN CITY (CBS SF) - A major vegetation fire burning Wednesday evening in Suisun City has damaged or destroyed eleven homes and prompted evacuations, according to authorities.
Firefighters were dispatched at 3:26 p.m. to a fire near the Suisun City Wildlife Center at 1171 Kellogg St., Fire Chief Justin Vincent said.
In 100-degree heat and windy weather the fire quickly grew to four alarms, Vincent said.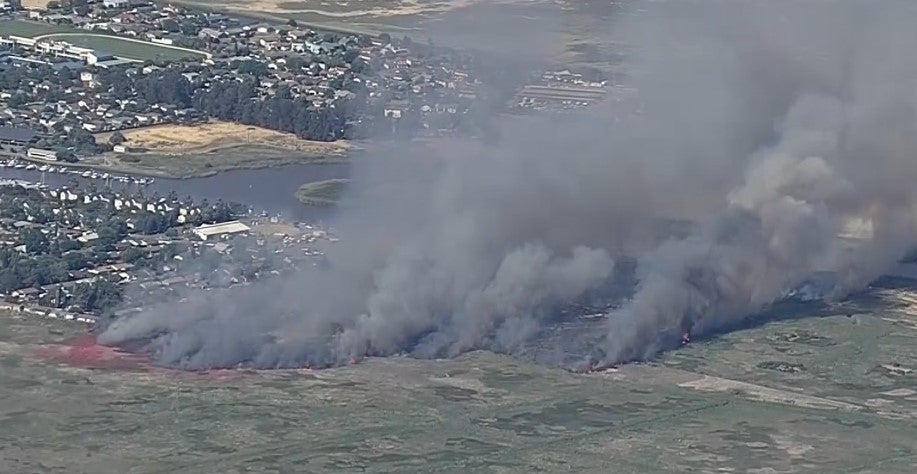 Four homes were a total loss, while four additional homes sustained heavy exterior and interior damage. Three more homes sustained some fire damage as well as damage from firefighters forcing their way in and pulling hoses into the structure.
Firefighters though were able to save some houses, Vincent said, but other structures such as sheds were destroyed.
Some 200 firefighters were fighting the fire. Contra Costa County firefighters were assisting Suisun City fire department. Fairfield, Crockett, El Cerrito and Rodeo-Hercules, and Con Fire also sent engines.
Authorities were asking people to avoid the area.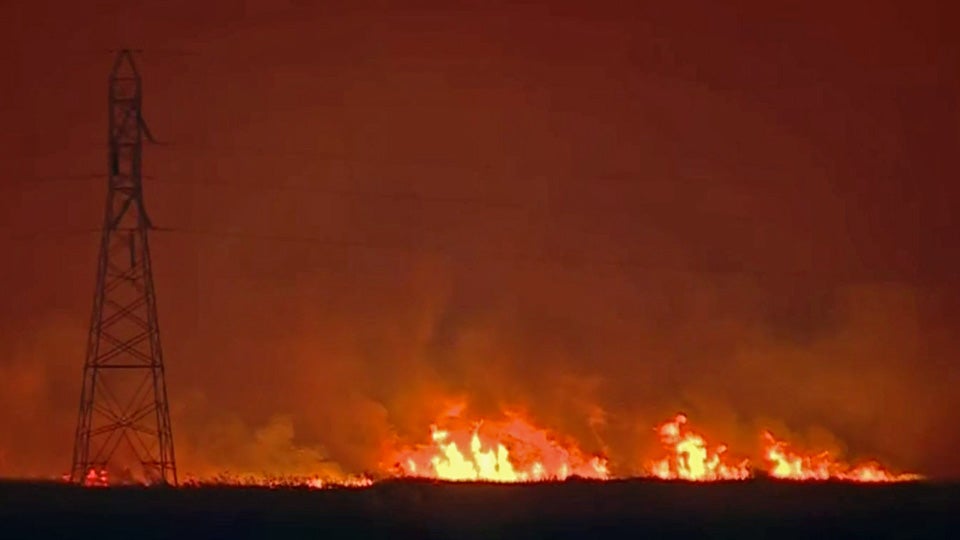 Evacuations have been ordered affecting residents along Elmwood and Maple Streets, according to reports.
Crystal Middle School located at 400 Whispering Bay Lane is a designated evacuation site.
School officials ask that only evacuees and people working in an official capacity come to the site.
The fire started in some vegetation and spread into the Old Town district, which is part of downtown Suisun City.
Vincent said some wildlife center birds were lost but firefighters cut the chains and locks at the center to let the foxes, rabbits and coyotes free. He said hopefully they found safe pasture.
No one has been injured and no one has died. Vincent did not know how many people had been evacuated from Maple and School streets.
Arson investigators have been at the scene. The cause of the fire is still unknown.
Thanks for reading CBS NEWS.
Create your free account or log in
for more features.