Juvenile Arson Suspect Arrested In Alameda Playground Fire
ALAMEDA (CBS SF) -- A juvenile suspect has been arrested in an arson fire that heavily damaged a play area in Alameda's Woodstock Park in July, authorities said.
Alameda police said its property crime investigators made the arrest on Tuesday after developing leads in the July 13th arson fires that rocked the normally quiet Woodstock neighborhood nestled among several schools.
The fires were sparked early in the morning.
Alameda firefighters said they responded to call at 1:51 a.m. of a garbage can fire in Woodstock Park in 300 block of Cypress Ave. Firefighters quickly extinguished the fire that caused minimal damage.
At 3:39 a.m., firefighters received a second call reporting the playground was on fire at the park. Arriving firefighters discovered the playground equipment completely engulfed in flames.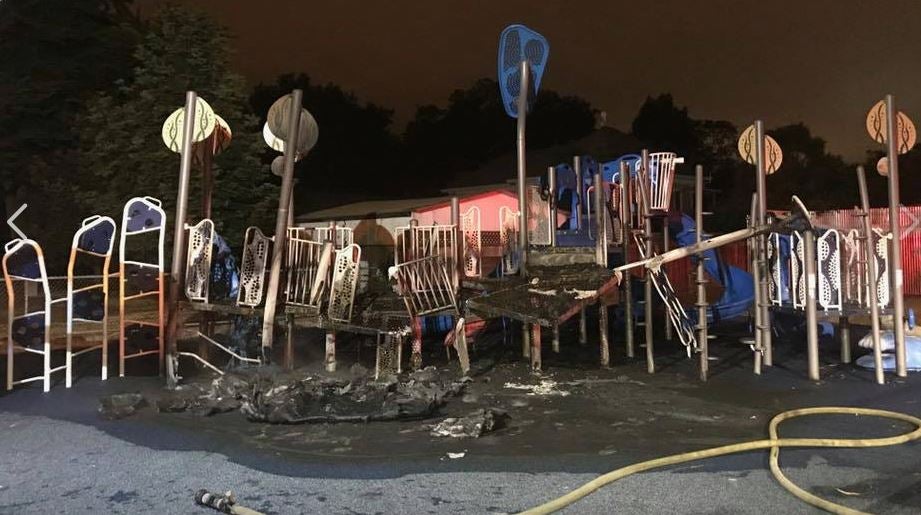 The fire destroyed the playground, that just opened less than 2 years ago. Those who frequented this park couldn't believe someone would set this playground on fire.
Claudia Meneses and her little brother loved playing here.
"It was pretty fun going down the slide," Meneses said. "It's kind of sad now that I won't get to spend time with my little brother in the park."
Officials estimate the replacement cost for the destroyed playground equipment at over $200,000.
Thanks for reading CBS NEWS.
Create your free account or log in
for more features.