Four Arrested After Illegal Honey Oil Operation Triggers Explosion, Fire At San Leandro Warehouse
SAN LEANDRO (CBS SF) -- Four men have been arrested, including two who were injured, following an explosion early Thursday morning at a commercial building in San Leandro that police said had a butane honey oil lab operation, authorities said.
The explosion was reported at the building in the 1700 block of Timothy Drive, near Williams Street and just south of Interstate Highway 880, shortly before 5 a.m. Thursday, according to police.
San Leandro police said two people were taken into custody outside the warehouse and have transported to the San Leandro Jail on charges relating to the illegal production of concentrated cannabis. Two were transported to the hospital to be treated for minor injuries. One of those injured suffered a broken arm.
San Leandro police Lt. Ted Henderson said "processing honey oil was illegal." He did not know if the operators had a license for a legal marijuana distribution operation.
ALSO READ: Illegal Pot Farm With 22,000 Plants Found On Mendocino County Tribal Land
Authorities said firefighters responded to a report of an explosion in a warehouse located on Timothy Dr. near Williams St. at around 5 a.m.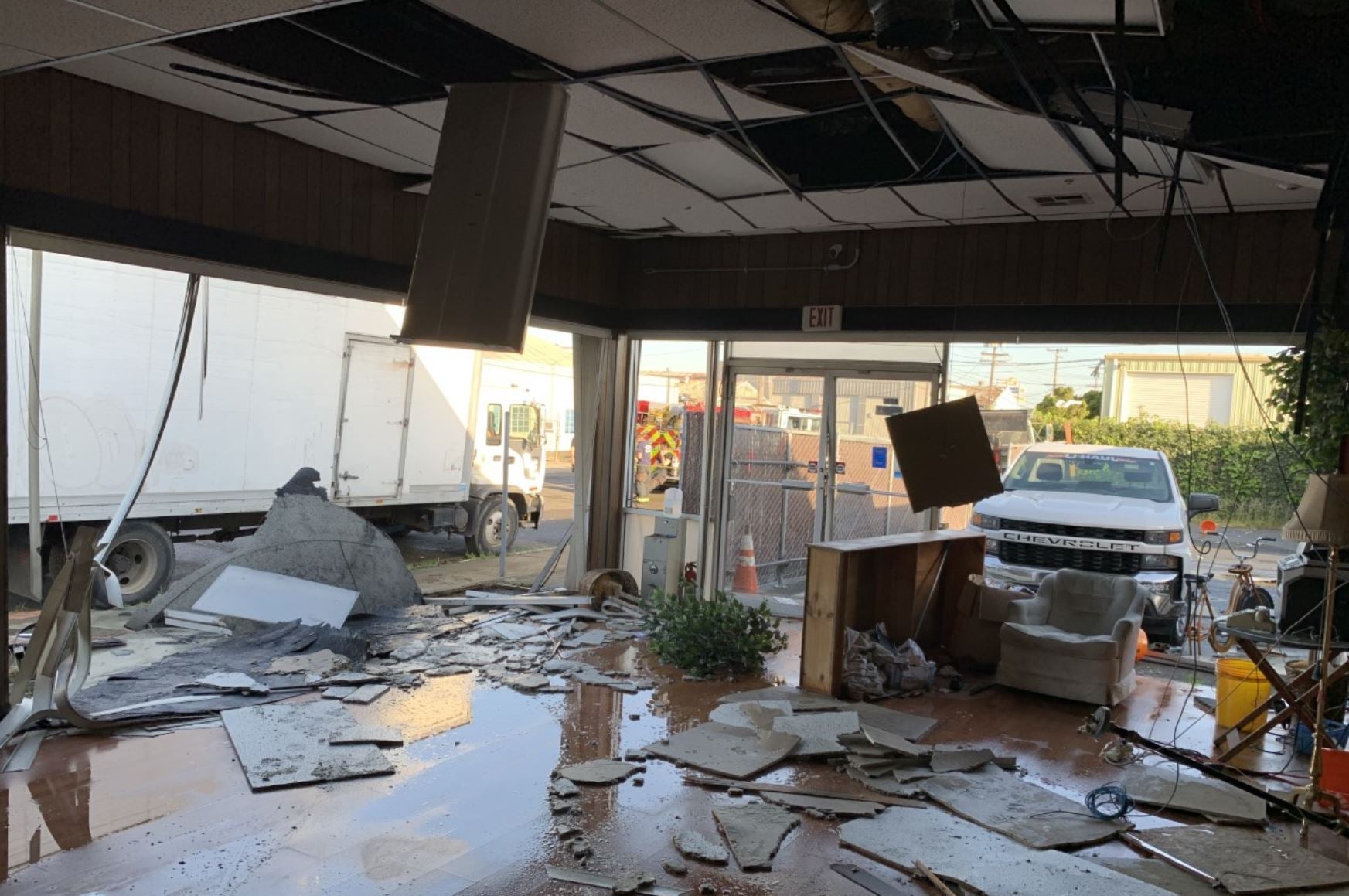 Once they arrived, firefighters discovered the illegal grow operation. Authorities said they believed about 20 pounds of marijuana was being converted into hash oil.
San Leandro police officers and firefighters from the Alameda County Fire Department responded and extinguished the fire, authorities said.
The force of the blast ripped apart the inside of building, blew off the roof and sent debris flying up to 300 feet away.
"People need to understand that this process can kill or seriously injure those who are anywhere near these types of operations," Henderson said. "This morning, the four individuals who were arrested for this operation are extremely lucky to be alive."
Honey oil labs are extremely dangerous because the process involves extracting a concentrated form of THC from marijuana using butane, a volatile gas that is extremely flammable and can cause an instant explosion from a single spark, such as static electricity.
No other injuries were reported. The incident remains under investigation and into whether or not it was a legal operation. No other details have been released.
Thanks for reading CBS NEWS.
Create your free account or log in
for more features.