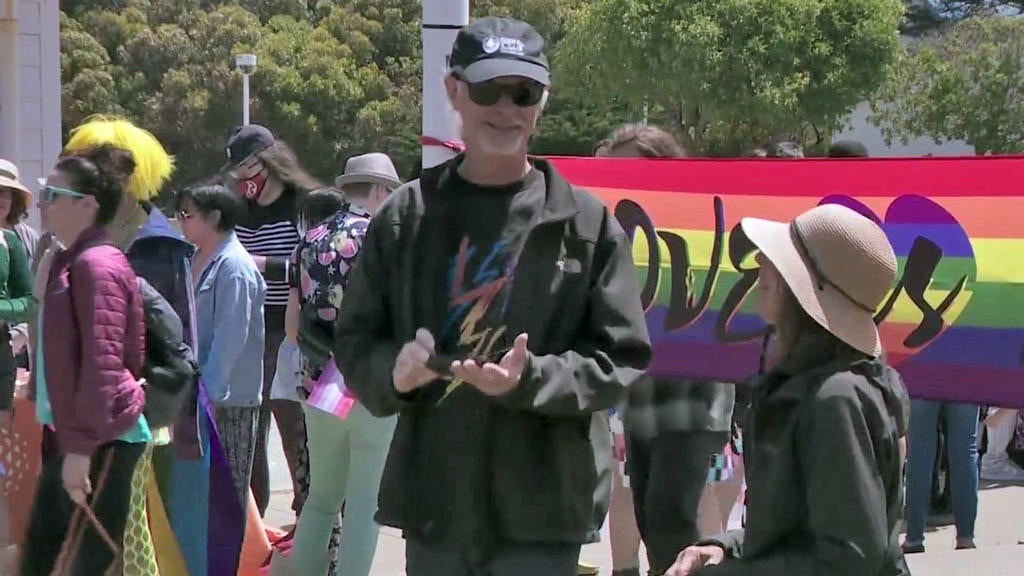 Hundreds turn out for Pacifica Pride celebration
PACIFICA -- On this first weekend of Pride, hundreds Coastside came out to show just that.
Live music filled the Ingrid B. Lacy Middle School, where all were welcome at the 2nd annual Pacifica Pride celebration Saturday afternoon.
The entertainment at the festival was just one draw for 13-year-old Trixie Sinsarian, who lives in San Francisco. Trixie said she became confident in her identity in the 5th grade.
"I identify as gender queer and seeing other people just being themselves in public is just so -- it's nice that it's possible now," Sinsarian said.
Pacifica Pride kicked off with a parade. Families, couples and vintage cars rolled along Palmetto Avenue.
"Pride events are good community and ... it's contagious how happy people are," Sinsarian said.
There were plenty of happy people and rainbow flags at the parade and festival, including proud parents James MacLeod and Norma Lambert MacLeod.
James decorated his 1948 Chevy pickup in honor of his daughter Gretchen, who is lesbian and lives in Portland. It rode in the parade.
"On the front and back of the truck I put 'stop the pandemic of fear and ignorance.' We have yet to stop that pandemic," he said. "It's just really stupid that people are still hanging onto these old fears and ignorance of people."
"When my daughter first came out, the first thing I thought was, 'Oh, just another reason for people who don't know her to hate her' and she told me when she was doing her internship in Ohio, she said if half the people who I'm providing services to knew I was gay, they wouldn't let me cross the threshold," said Norma. "So, it's important for me to be supportive of her."
Honoring the community is especially important now, attendees say, given that across the country, hundreds of anti-LGBTQ bills have been introduced, mainly in Republican-led states. The ACLU has tracked more than twice the number of such bills in 2023, compared to all of last year.
"In San Francisco, it's known as one of the most queer cities in the world so it's pretty accepting," Sinsarian said. "But then, like everything in the rest of the country, it's not slaying quite as much."
Thanks for reading CBS NEWS.
Create your free account or log in
for more features.