UPDATE: Homeless Encampment Fire Erupts Under Key MacArthur Maze Onramp
OAKLAND (CBS SF) -- Flames roared through a homeless encampment nestled under the Grand Ave. onramp to the MacArthur Maze early Tuesday, igniting vehicles and makeshift shacks and threatening the structural integrity of the vital roadway leading to the San Francisco-Oakland Bay Bridge.
Oakland firefighters responded to reports of the blaze near Wood St. and Grand Ave. around 4:43 a.m.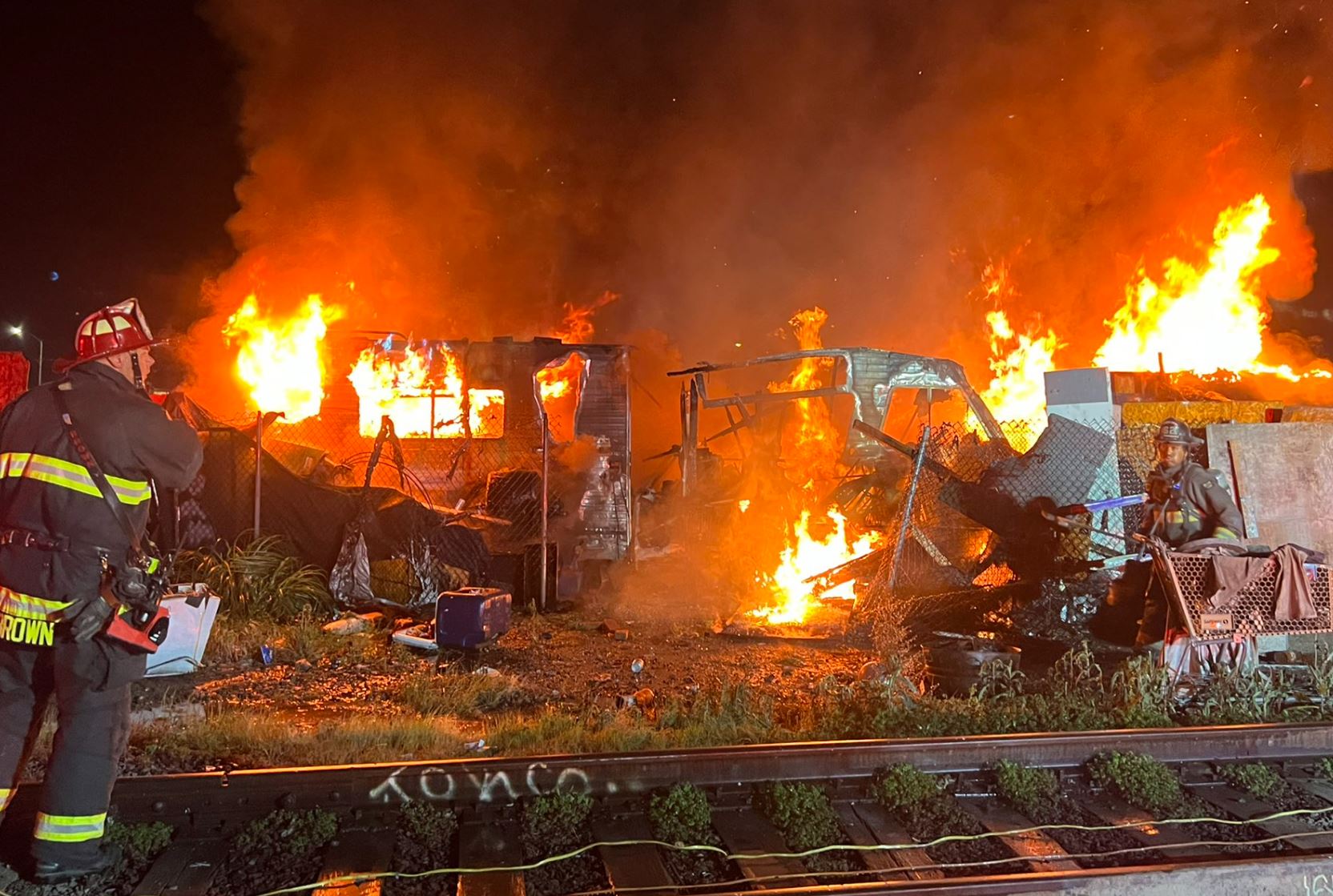 Arriving crews quickly called in for reinforcements after discovering several makeshift living structures ablaze with flames spreading to an RV and old bus. Propane tanks were also ignited.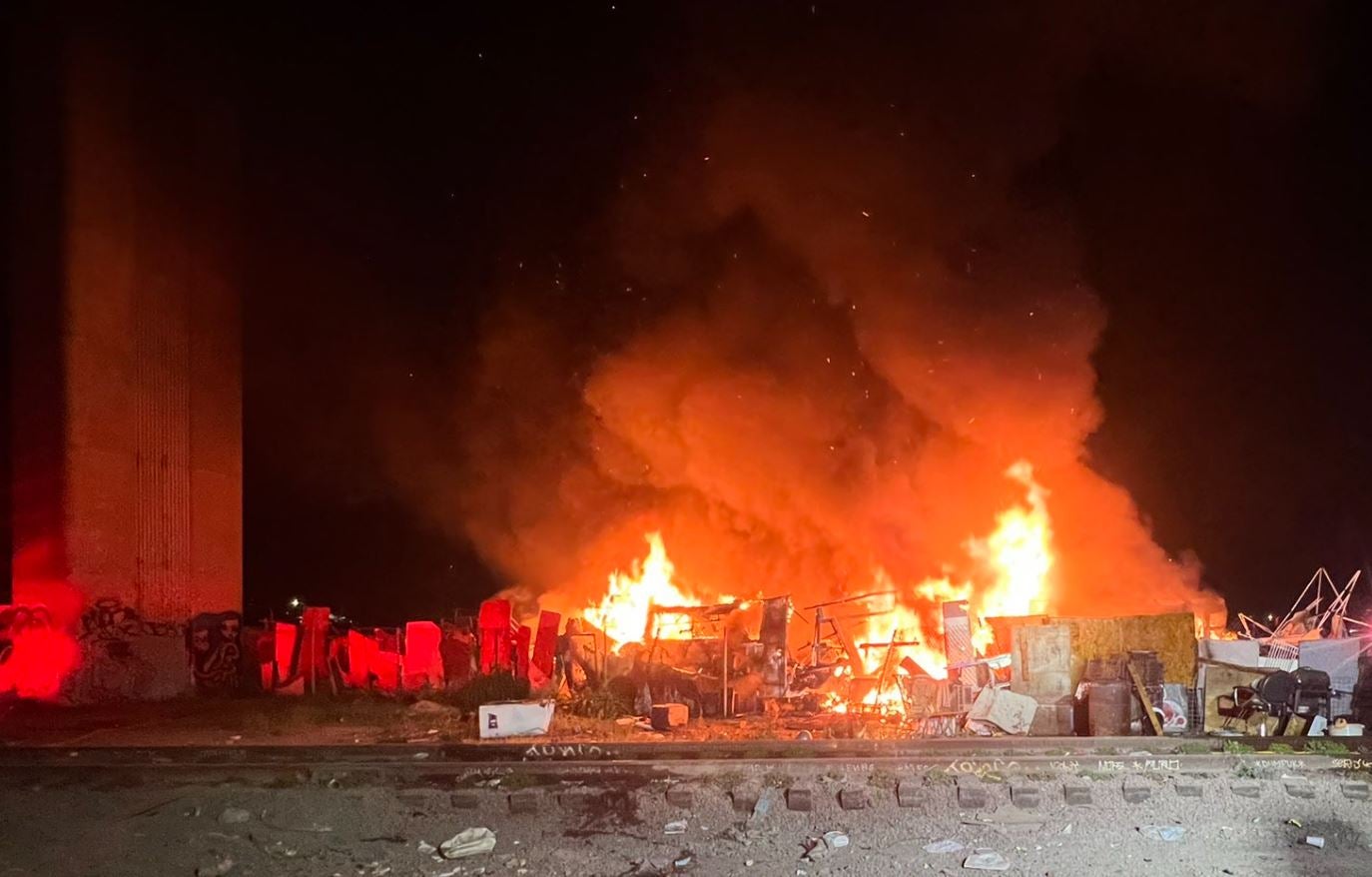 The flames roared near the concrete supports of the Grand Ave. onramp to the MacArthur Maze forcing Caltrans to shut it down over fears the heat may be compromising its structural integrity.
"As always, the biggest challenges we face responding to fire incidents off of Wood Street is access," OFD spokesman Michael Hunt said. "The area where these vehicles are parked and fire prone structures are assembled is below the freeway, far from any hydrants, and often are behind locked gates."
Firefighters also had to bring in extra equipment to provide a steady source of water and had to cut through a chain link fence to access the fire.
While there were no reports of injuries, firefighters did call an ambulance for one person to be treated for smoke inhalation, but the person decided not to go to the hospital.
Firefighters brought the fire under control at about 6:30 a.m. About 25 firefighters battled the blaze.
Thanks for reading CBS NEWS.
Create your free account or log in
for more features.