Man Wanted In Gilroy Homicide Shot Dead By San Jose Police
SAN JOSE (CBS SF) – A man wanted in several crimes, including a homicide and multiple shootings, was fatally shot by authorities in East San Jose Thursday morning.
Shortly after 11 a.m., police tweeted about the shooting which took place outside an apartment on the 200 block of La Pala Drive near McKee Road in the Alum Rock neighborhood.
San Jose police Sgt. Christian Camarillo told reporters officers the suspect was being investigated for his connection to a series of shootings in Gilroy and Morgan Hill and had arrest warrants for weapons charges in San Jose.
Camarillo said the person shot was an ongoing threat to the public.
"This is a person of interest in a homicide, a person of interest in multiple shootings in Gilroy and Morgan Hill, as well as being wanted in our city for weapons violations," said Camarillo. "We are dealing with a very, very dangerous individual here today."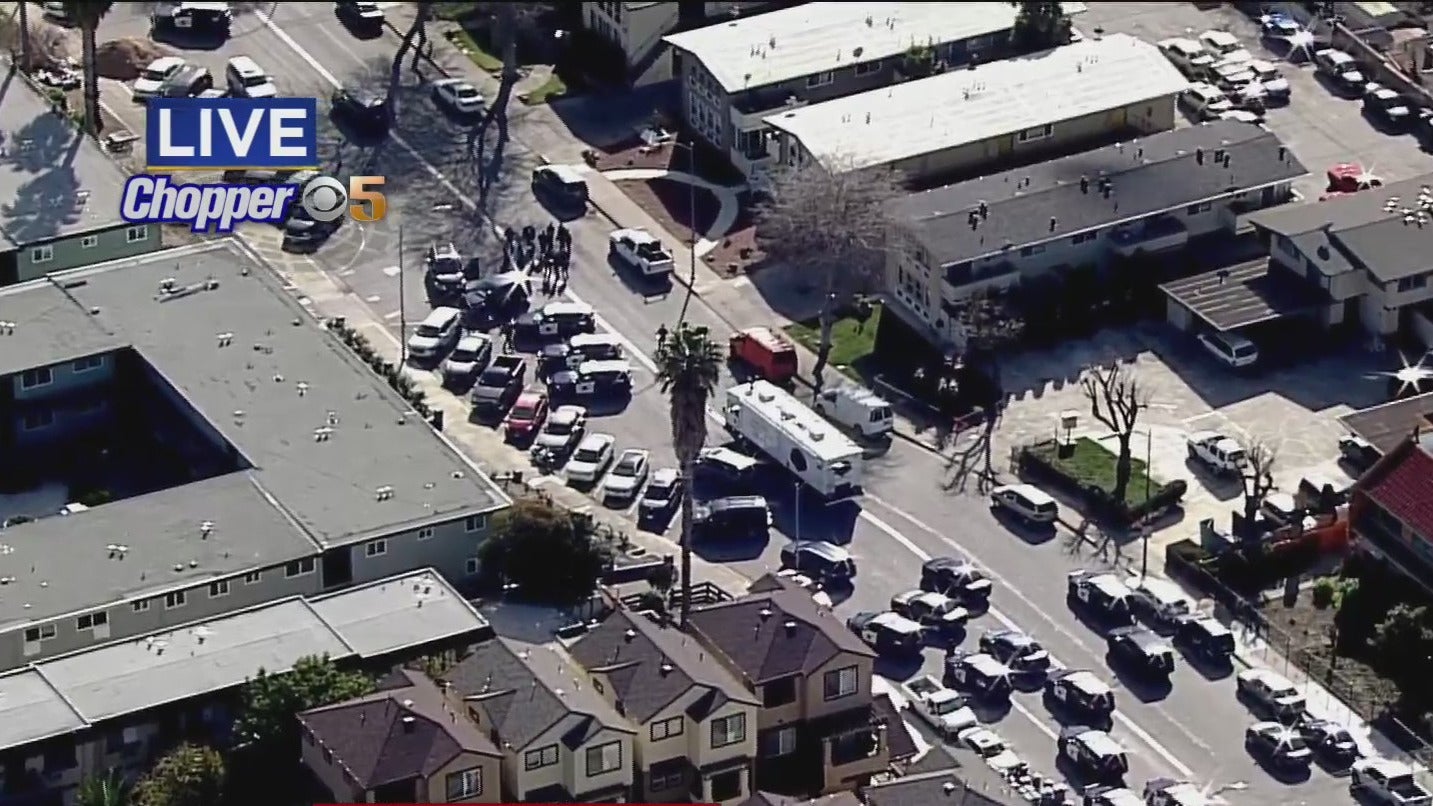 The shooting was precipitated by a confrontation between the suspect and officers.
"During that confrontation, the officers used deadly force. They fired on the suspect, they performed life-saving measures here at the scene," said Camarillo. "That suspect was subsequently transported to a local hospital where he has pronounced deceased."
Residents of a nearby apartment complex were stuck for hours either inside their homes or waiting to get back inside. As of 5 p.m., most residents were allowed back into their units, but authorities remained on scene as the investigation continued.
"There was a gunshot in our wall," said Brittany Sanchez, who was inside her apartment doing online school when gunfire rang out.
"We heard a lot of gunshots and they didn't stop shooting. And me and my brother and got scared, so we hid in the closet. We were so scared," she told KPIX.
Gilroy police Sgt. John Ballard told KPIX Thursday night that the reason officers had not released the suspect's name is because he was not the only suspect in the Gilroy shootings and investigators don't want to jeopardize the case by divulging too many details at this time.
"(The deceased suspect) was involved in multiple high-speed car chases and multiple felony convictions in the past," Sgt. Ballard said. "He was considered extremely dangerous. He was considered an armed and dangerous felon."
No officers were injured.
KPIX 5's Katie Nielsen contributed to this report
Thanks for reading CBS NEWS.
Create your free account or log in
for more features.