DRAMATIC VIDEO: Bay Point Clerk Fatally Shoots Store Robbery Suspect
BAY POINT (CBS SF) -- A Bay Point convenience store clerk, who was robbed and viciously assaulted, shot and killed the suspect as the armed, masked man fled — a drama captured on surveillance video.
Mark Kasprowicz, the clerk who was working during the crime, can be seen on the video in the fight of his life. The clip shows two suspects running into Kam's market on Port Chicago Highway as Kasprowicz was closing up for the night.
One suspect hurdles over the counter gun in hand and pistol whips Kasprowicz, knocking him to the ground. He grabs as much money as he can from the register. Meanwhile Kasprowicz composes himself and, holding his bleeding head, he reaches for a handgun in a drawer next to the register.
Kasprowicz told KPIX he fired one shot as the suspects sprint out of the store. The attacker made it just block from the shop before he collapsed and died. His accomplice is still at large.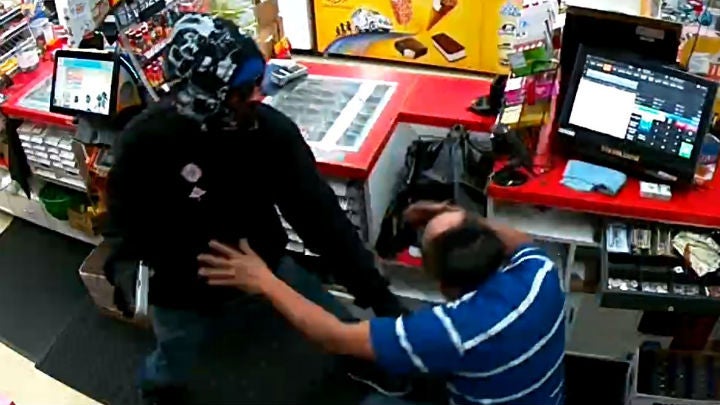 "I was actually right here when it first started," Kasprowicz tells KPIX 5's Susie Steimle as he shows her around the store.
He walked us through his harrowing experience, and explains how he had the composure to grab the gun in the drawer.
"Instinct, I managed to get an arm free and instinct kicked in," Kasprowicz said.
Kasprowicz is an Air Force veteran and private security guard, he says he fired one single shot in self defense after he says he heard one of the suspects fire at him.
"By instinct I just raised the weapon up and fired one shot," he said.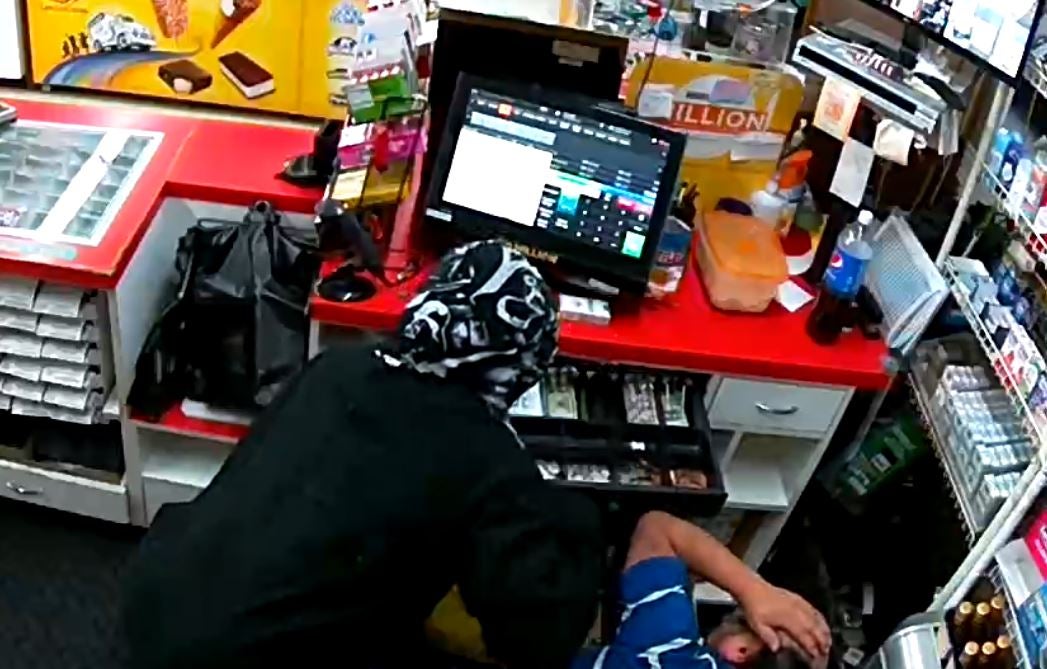 "Now the key thing in this case, is was the individual in imminent danger or were others in imminent danger?" KPIX 5 Legal Analyst Paul Henderson said.
Henderson says the video clearly shows the clerk and others were still at risk when Kasprowicz fired his gun, he says self defense likely applies even though the suspect had already turned his back.
"So to me I think an argument can be made that the danger had not ended for the clerk, or the public or for the employees who were in the store," Henderson said.
A sign inside Kam's says it all, it warns trespasser "violators will be shot, survivors will be shot again."
"At this point I'm just thankful that I'm alive and that my coworker is alive," Kasprowicz said.
Clerk Mark Kasprowicz on his life-and-death struggle
The 56-year-old said at the time, he was driven by fear for his life and that of his co-worker.
"I didn't know if he was still alive," Kasprowicz said of his co-worker. "I didn't see him at all."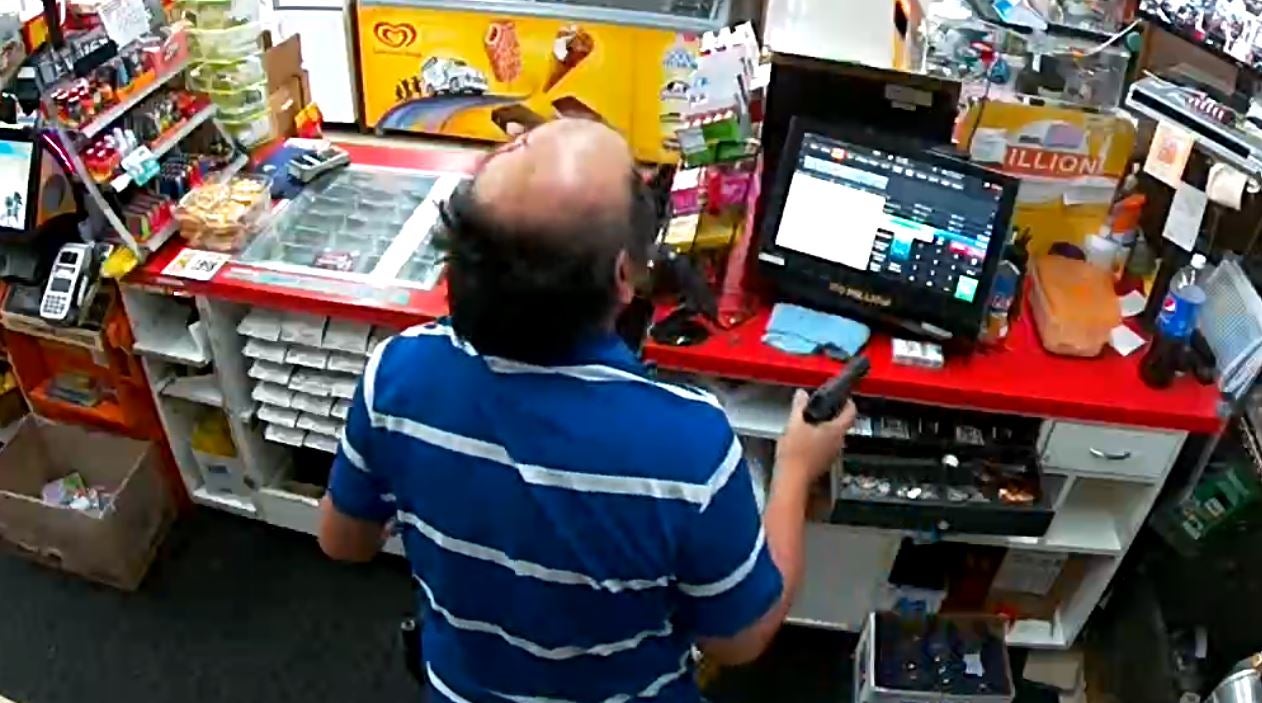 Kasprowicz was taken to the hospital for treatment of his injuries. Doctors needed 12 staples to close his head wound. He told reporters he wasn't really trying to be a hero but then the adrenaline kicked in.
"When he came in, I wasn't trying to prevent him from getting the money," he said. "I was trying [to take] cover...The money was the least of my concerns...I didn't really know that I hit him because I really didn't take aim. I just pointed and shot once. He pointed his weapon at me again. I got lower under the counter."
The Contra Costa County Sheriff's department is handling the case. So far, no arrests have been made.
Thanks for reading CBS NEWS.
Create your free account or log in
for more features.