Ask A North Bay Expert: Best Latke Recipes For Hanukkah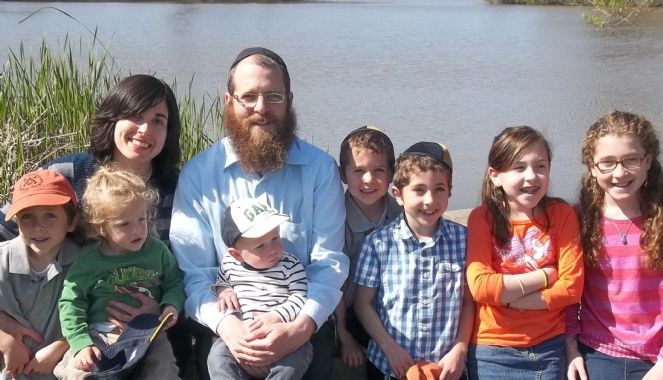 (credit: jewishsonoma.com)
Hanukkah, the Jewish holiday also known as the Festival of Lights, is an eight-day festival celebrated with nightly lightings of a menorah, gift giving, spinning a dreidel and enjoying fried foods like latkes and sufganiyot. Usually made from fried pancake-shaped potatoes, the Hanukkah tradition of eating latkes dates back to the Middle Ages, when Italian Rabbi Kalonymus ben Kalonymus suggested cheese pancakes for Purim, another important Jewish holiday. While there are now many ways to prepare latkes, traditional recipes with homemade applesauce or cream cheese remain the most popular. Rabbi Mendel Wolvovsky, whose Sonoma County Chabad Jewish Center in Santa Rosa, runs a kosher catering service and offers three of his favorite latke recipes for Hanukkah.
Rabbi Mendel Wolvovsky
Sonoma County Chabad Jewish Center
2312 Bethards Drive
Santa Rosa, CA 95405
(707) 577-0277
www.jewishsonoma.com
Classic Potato Latkes
Prep time: 12 minutes
Cook time: 12 minutes
Yield: 8 servings
Ingredients:
4 medium Idaho potatoes
6 tablespoons canola oil or olive oil
3 eggs, beaten
2 tablespoons matzoh meal
2 teaspoons kosher salt
1/2 teaspoon coarse black pepper
Applesauce or sour cream (optional)
Directions:
Prepare a large bowl filled with cold water. Peel potatoes, and as you finish each, place in cold water to prevent browning. Heat oil in a large skillet over medium heat. Cut potatoes lengthwise into halves or quarters so they fit into a food processor feed tube. Process potatoes using the blade that creates thin, shoestring-like strips and transfer to a large bowl. Add eggs, matzoh meal, salt and pepper and mix well. Drop 6 to 8 spoonfuls of mixture into hot oil. Using the back of a spoon, pat down each latke to flatten it. Put as many as you can in the skillet without crowding. Putting them too close together will make them soggy. Fry 3 to 4 minutes on each side, until golden and crisp around the edges; repeat procedure until finished with all of the batter. Blot excess oil with paper towels. Serve warm with applesauce or sour cream, if desired.
Tips: Corn meal is a great substitute for matzoh meal, and will also make your latkes nice and crispy.
Related: 10 Awesome Bay Area Eats Under $10

Traditional Latkes
Prep time: 10 minutes
Cook time: 10-15 minutes
Yield: 4 to 6 servings
Ingredients:
5 large potatoes, peeled
1 large onion
3 eggs
1/3 cup flour
1 teaspoon salt
1/4 teaspoon pepper
3/4 cup oil for frying
Directions:
Grate potatoes and onion on the fine side of a grater, or in a food processor; or put in a blender with a little water. Strain grated potatoes and onion through a colander, pressing out excess water. Add eggs, flour and seasoning. Mix well. Heat 1/2 cup of oil in a 10-inch skillet. Lower the flame and place 1 large tablespoon of batter at a time into hot sizzling oil and fry on one side for approximately 5 minutes until golden brown. Turn over and fry on other side 2 to 3 minutes. Remove from pan and place on paper towels to drain excess oil. Continue with remaining batter until used up, adding more oil when necessary. Serve with applesauce on the side.
Low-Fat Potato Latkes
Prep time:
15 minutes
Cook time:
10 minutes
Yield:
24 servings
Ingredients:
3 teaspoons vegetable oil, preferably canola
2 pounds russet potatoes (about 4 or 5), peeled
3/4 cup finely chopped red onion (about 1 medium onion)
1/4 cup all-purpose white flour
1 teaspoon salt
1/4 teaspoon freshly ground black pepper
1 large egg, lightly beaten
1 large egg white, lightly beaten
Directions:
Set oven racks at middle and lower positions of the oven. Preheat oven to 450° F. Prepare 2 baking sheets by brushing with 1 teaspoon oil on each sheet. Grate potatoes using hand grater or shredding blade of food processor. Place in a large bowl and add onions, flour, salt and pepper; toss to mix well. Add egg, egg white and remaining 1 teaspoon oil; toss to mix. Drop onto prepared cookie sheets by the tablespoonful and press lightly to form cakes. Bake for 10 minutes, or until golden brown on the bottom. Flip latkes, switch position of baking sheets, and bake about 5 more minutes, or until golden brown. Transfer to a platter, arranging browned-side up, and serve with no-fat sour cream or applesauce, or both. They may be made ahead and stored overnight in fridge. Reheat at 350° F for 10 minutes.
Tip: Use the grater attachment of a food processor to simultaneously grate both the potatoes and the onion. Set the shredded material in a colander over a bowl to catch the dripping liquid. When the grated potato-onion mixture stops squishing, combine with the egg, egg white and remaining teaspoon of oil as above. Carefully pour out the liquid collected from under the grated potatoes and onions, taking care to save the white cake which has formed at the bottom of the bowl (the potato starch). Add this white stuff to the latke mixture and mix well. Complete the above recipe as written.
Related: Best Chefs Heating Up The Culinary Scene In North Bay
Randy Yagi is a freelance writer covering all things San Francisco. In 2012, he was awarded a Media Fellowship from Stanford University. His work can be found on Examiner.com Examiner.com.
Thanks for reading CBS NEWS.
Create your free account or log in
for more features.