Man Claims Recorded Encounter With Sacramento Police Was Harassment
SACRAMENTO (CBS13) — A video is making its rounds on social media of what some are calling inappropriate behavior by a Sacramento police officer.
The cellphone video was taken by a black man who says he was harassed by police for no reason. It's the latest video in a growing trend of police encounters caught on camera. People in the black community say it's a perfect example of how they've been treated unfairly for decades by police, while others say minus the sarcasm by the officer, it's a form of good policing.
"I'm being harassed. I mean, that's clear," said the Sacramento man who filmed his police encounter.
ALSO: No Criminal Charges For Man Arrested After Leaving His Car Idling In Sacramento
Three weeks ago, the man, who didn't want to be identified in fear of his safety, says he was followed for ten minutes by an unmarked patrol car, so he pulled over and pulled his cell phone camera out.
"I felt nervous. I didn't know what was going to happen," he said.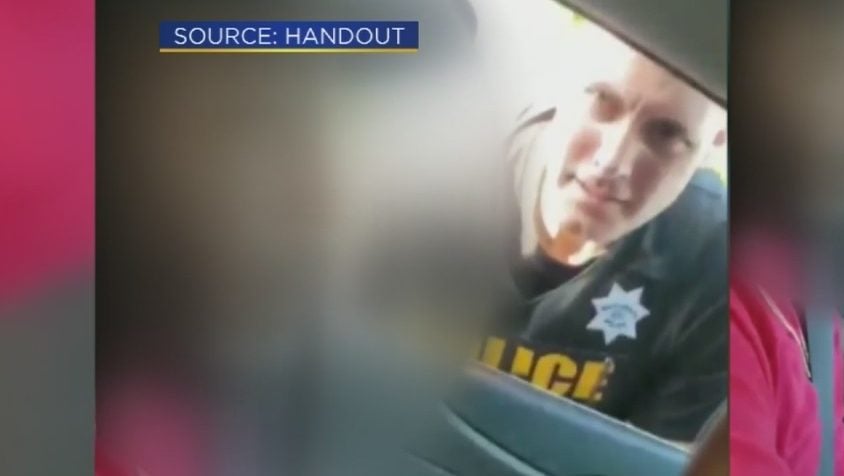 The officer mentions he wanted to see who was in the man's car and reminds the man that he wasn't being pulled over by police. The video shows the officer grinning at the camera. He proceeds to call the driver a dangerous man and says he's just doing his job. When he gets back in the patrol car, he winks at the man and then says, "Every time I see you, I'm going to be looking at you."
The man said he felt the officer was trying to antagonize and intimidate him. He says he was arrested about a year ago by the same officer for having his registered firearm in his car, but no concealed carry permit. No charges have been filed and the man has no other criminal history in Sacramento County.
ALSO: Sonora Police Responds To Video Alleging Profiling Against Bikers
"The feeling I got was like a sick, tired feeling. Why? You know, why?" he said.
More and more, black men are recording their encounters with police. Just last week in Sacramento, Craig Williams was arrested after leaving his car running while he went inside a convenience store. Last month, two black men were arrested in Philadelphia after sitting inside a Starbucks without making a purchase.
Sacramento NAACP President Betty Williams says the latest incident is nothing new in the black community and is why so many people are now recording encounters.
"This is documented proof of what black men go through every day, every day and officers feel they can get away with it," said Williams.
But former Sacramento County Sheriff John McGinness has a different take.
"He was arrested before, he knows who he is. He sees him, he follows him. I think it's reasonable. I think that's what most reasonable people would expect of law enforcement," said McGinness.
McGinness says the officer could have handled himself better, but points to growing pressure on police, as everywhere they go, the cameras are being put in their face.
ALSO: Autistic Girl's Family Releases Video Of School Bus Driver's Alleged Abuse
"You're doing your job, you're trying to make the community a safer place, a better place. That does have an impact."
The man who recorded his incident says he'll do it again.
"Nobody gotta be harassed by the police department. Nobody should feel unsafe."
We reached out to the Sacramento Police Department, even requesting an interview with Chief Daniel Hahn about the actions of the officer in the video, but our requests were denied.
Thanks for reading CBS NEWS.
Create your free account or log in
for more features.