Red Cross: 80 People Displaced By Apartment Fire In Yuba City
YUBA CITY (CBS13) — An apartment fire displaced approximately 80 people in Yuba City Monday evening, according to the Red Cross.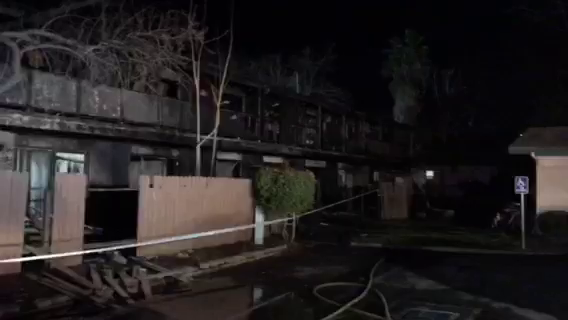 The fire broke out at an apartment complex in the 300 block of McRae Way Monday evening, affecting nine units. A shelter has been established at the Yuba-Sutter Fairgrounds for the displaced residents.
Luis Delgado didn't even have time to put his shoes on when the fire started.
"It was really scary, to be honest," Delgado said. "My brother said there was a fire in the back, so I ran, and I went to get some water, I came back, and it was big."
Neighbors Monica and Cherice Cervantes raced to get their four kids out as the fire quickly spread through nine units.
READ ALSO: Elderly Man, Woman Dead After Late Night House Fire In Vacaville
"I seen them running out of their apartment and I was like, 'What the heck is going on?' and then all of a sudden it was a big old fire and I was like 'Whoa!'" Monica Cervantes said.
The Yuba City Fire Chief Jesse Alexander said it took every crew in the city to get the blaze under control.
"The fire started in the first floor, proceeded to the second floor, and because it made it into the attic, and it's all one common attic, it progressed sideways and we had to try and pinch it off on both sides," Chief Anderson said.
Anderson said there were no injuries reported in the fire. He said firefighters had an aggressive fire attack to prevent the spread of the fire.
Displaced residents gathered what they could and some headed to a shelter at the nearby fairgrounds. The Cervantes family is just one of many that are counting their blessings.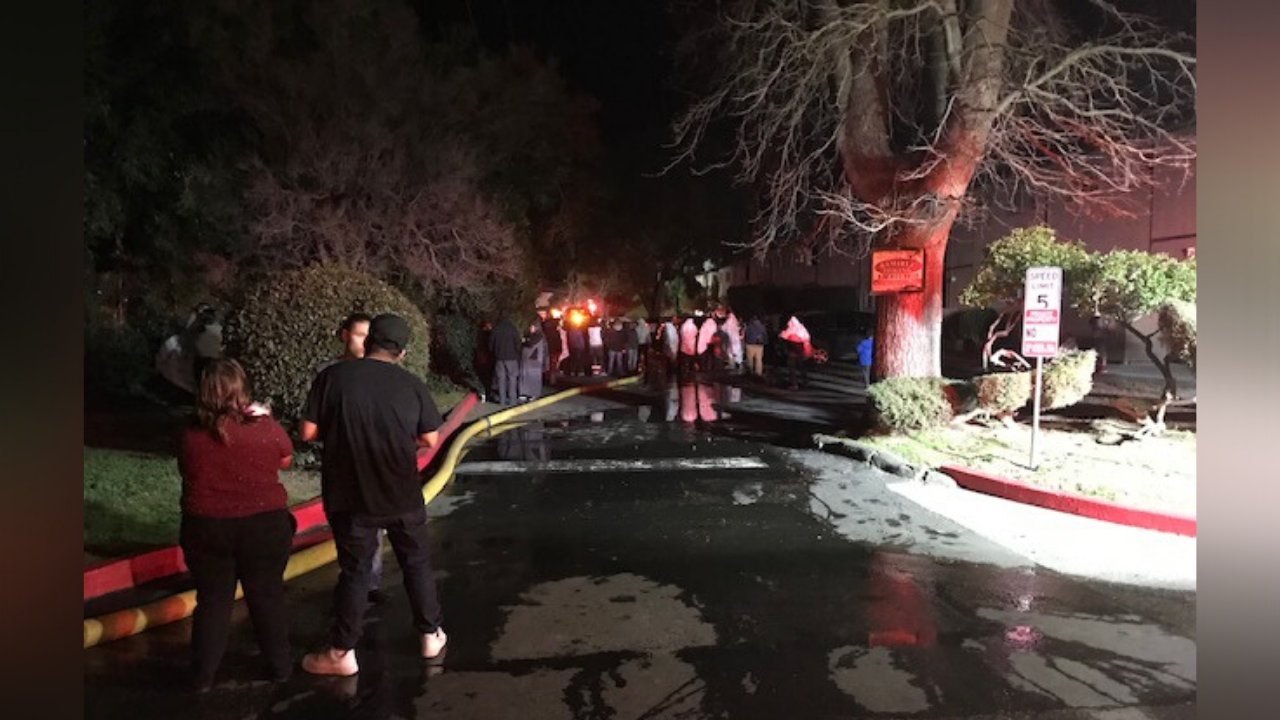 "It was just gone in minutes," Cervantes said. "It was just amazing. I am just glad everybody got their kids and everybody's out."
Officials say the apartment complex was built before sprinklers were needed. Now fire investigators will look into if all of the smoke detectors were in working order. At this point, it's not clear what sparked the fire.
Thanks for reading CBS NEWS.
Create your free account or log in
for more features.