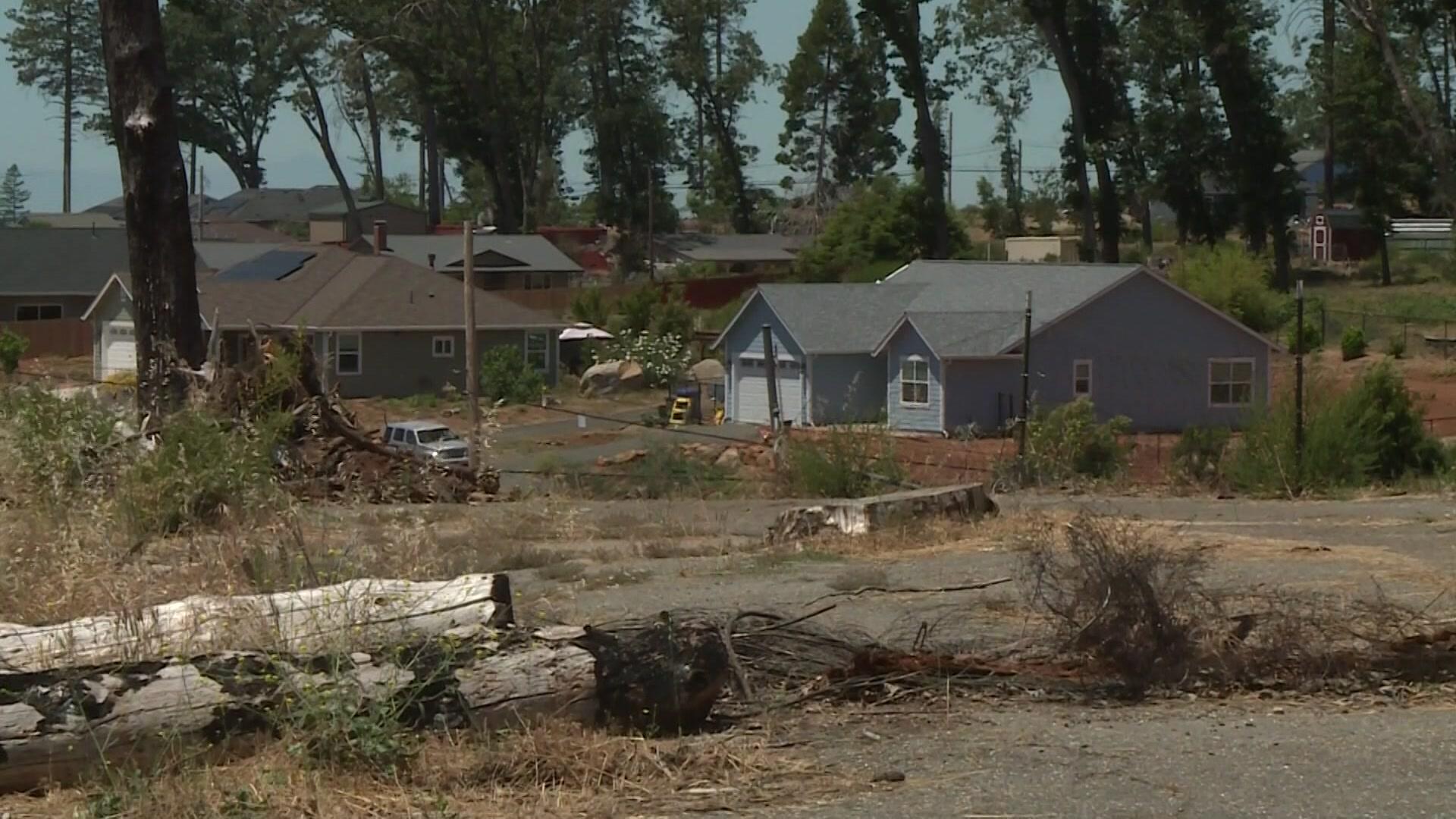 "We're working hard": Paradise officials share recovery update 5 years after Camp Fire
SACRAMENTO – Nearly five years ago, the deadliest and most destructive wildfire in California's history leveled the town of Paradise and nearby communities.
On Thursday, regional leaders and organizations gathered in Sacramento at the California State Capitol to share an update on the area's recovery efforts.
Flames decimated neighborhoods in and out of the town of Paradise on November 8, 2018.
"All these people up here, they went through hell," said Assemblymember James Gallagher, who represents the third district.
The Camp Fire killed 85 people while destroying 18,000 buildings, including more than 14,000 homes. Following those dark days, new life is springing out of the region.
"Here we are. We're working hard. We're recovering. We are here," said Jenn Goodlin, executive director of the Rebuild Paradise Foundation.
The rebuilding efforts include more than 3,000 homes along with several schools and miles of paved roads.
Earlier this year, the town rolled out an early warning siren system that is still being tweaked.
"It's a learning process for us. It's brand new for us, but it is something that is working and we're anxious to get it in place," Paradise Mayor Greg Bolin said.
However, Bolin hopes the area will not have to use it.
Meanwhile, officials caution that something detrimental could halt the progress: major insurers are pulling out of the state.
"Insurance is a huge challenge. It's one of the biggest challenges we're facing right now. It's something we're about. A lot of people are being forced on the FAIR Plan," Asm. Gallagher said.
The town's current population also means student enrollment took a hit. The nationwide teacher shortage undoubtedly created another hurdle.
"We went from a population of about 26,000 to about 10,000 so we had a large decrease that we could really pull from for our workforce," said Tom Taylor, the superintendent of the Paradise Unified School District.
However, more families are opting to move into the area.
As people reflect over the last five years, they remain committed to not letting the fire define their town.
"That is how recovery is. You have to look at this really small piece and then go forward," Goodlin said.
Thanks for reading CBS NEWS.
Create your free account or log in
for more features.