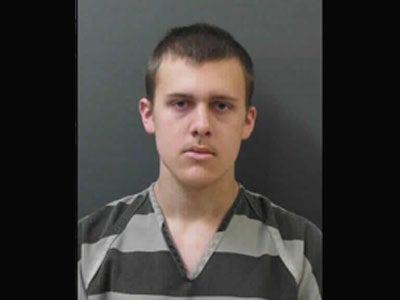 Zachary Davis, Tenn. teen who allegedly killed his mom with sledgehammer, will be tried as an adult
(CBS) HENDERSONVILLE, Tenn. - Zachary Davis, a 15-year-old charged with using a sledge hammer to kill his mother, will be tried as an adult, reports CBS affiliate WTVF.
On Tuesday, WTVF reports that a Sumner County Juvenile Court Judge determined that due to Davis' significant emotional and mental problems, there was nothing that juvenile court could do for the teen.

"It was a horrific murder and the judge made the observation that it was a savage murder and that Zachary Davis could not be handled in the juvenile court and should go over to criminal court," said Sumner County District Attorney, Ray Whitley.
Davis allegedly used a sledge hammer to attack and kill his mother, Melanie Davis, while she was sleeping on the night of August 10, according to an affidavit obtained by WTVF. He then allegedly set the house on fire while his older brother was sleeping.
Police soon arrested him and said that he was carrying a notebook with him that held a letter confessing to the murder.
Randy Lucas, Davis' attorney, said in a statement on Tuesday that his client was also a victim in this tragic killing: "Any one person that encountered Zack - teachers, neighbors, immediate family - knew 'something' was deeply wrong. His school knew. His mother knew. But nothing was done."
Davis has been charged with first degree murder as well as a criminal attempt to commit first-degree murder and aggravated arson. After the incident, he was taken to a juvenile holding facility where he has been awaiting trial.
Thanks for reading CBS NEWS.
Create your free account or log in
for more features.