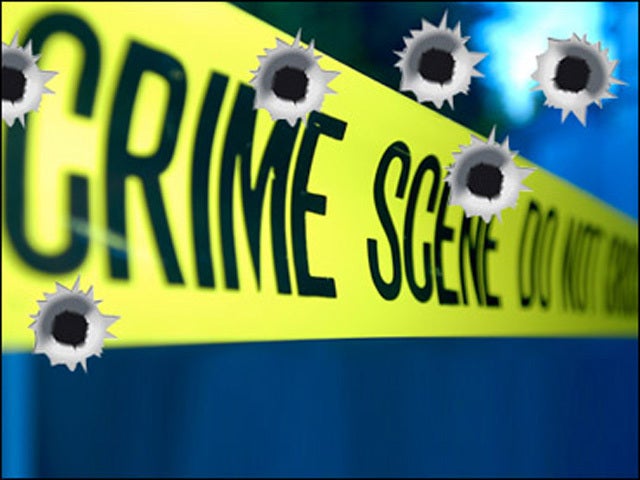 Youth pastor shot dead hours after prayer rally calling for end to gun violence in Pomona, Calif.
(CBS) POMONA, Calif. - Hundreds of people gathered at an intersection in Pomona, Calif. for an emotional vigil Tuesday in memory of youth pastor Daniel Diaz.
According to CBS Los Angeles, the 33-year-old youth pastor was shot and killed in his car early Monday morning after attending a church party, just hours after community leaders held a prayer rally calling for an end to gun violence in the city.
There have been 25 killings in Pomona this year.
"I heard loud bangs and the broken glass and at that point I realized we're getting shot at," said friend Eddie Reyes, who was in the car with Diaz driving from a church party with two younger passengers when gunfire rang out. Diaz was the only one struck.
"I just saw him fighting for his life, gasping his last breath," said Reyes, who said he tried to help his friend before emergency services responded. Diaz was taken to Pomona Valley Hospital Medical Center, where he died shortly after 1 a.m. Monday.
"To the person who did this, if I could see you face to face, I would tell you that God loves you," said Diaz's mother, who attended the vigil with her husband David Diaz, also a pastor. "And if you knew my son, my son would have loved you."
Daniel Diaz was youth pastor at the New Beginning Community Ministry in Baldwin Park.
A motive has not been released and CBS Los Angeles reports the police have no suspects.
Anyone with information is asked to call the Pomona Police Department's Detective Bureau at (909) 620-2085. Those with anonymous tips should contact Crime Stoppers at (800) 222-8477.
Thanks for reading CBS NEWS.
Create your free account or log in
for more features.