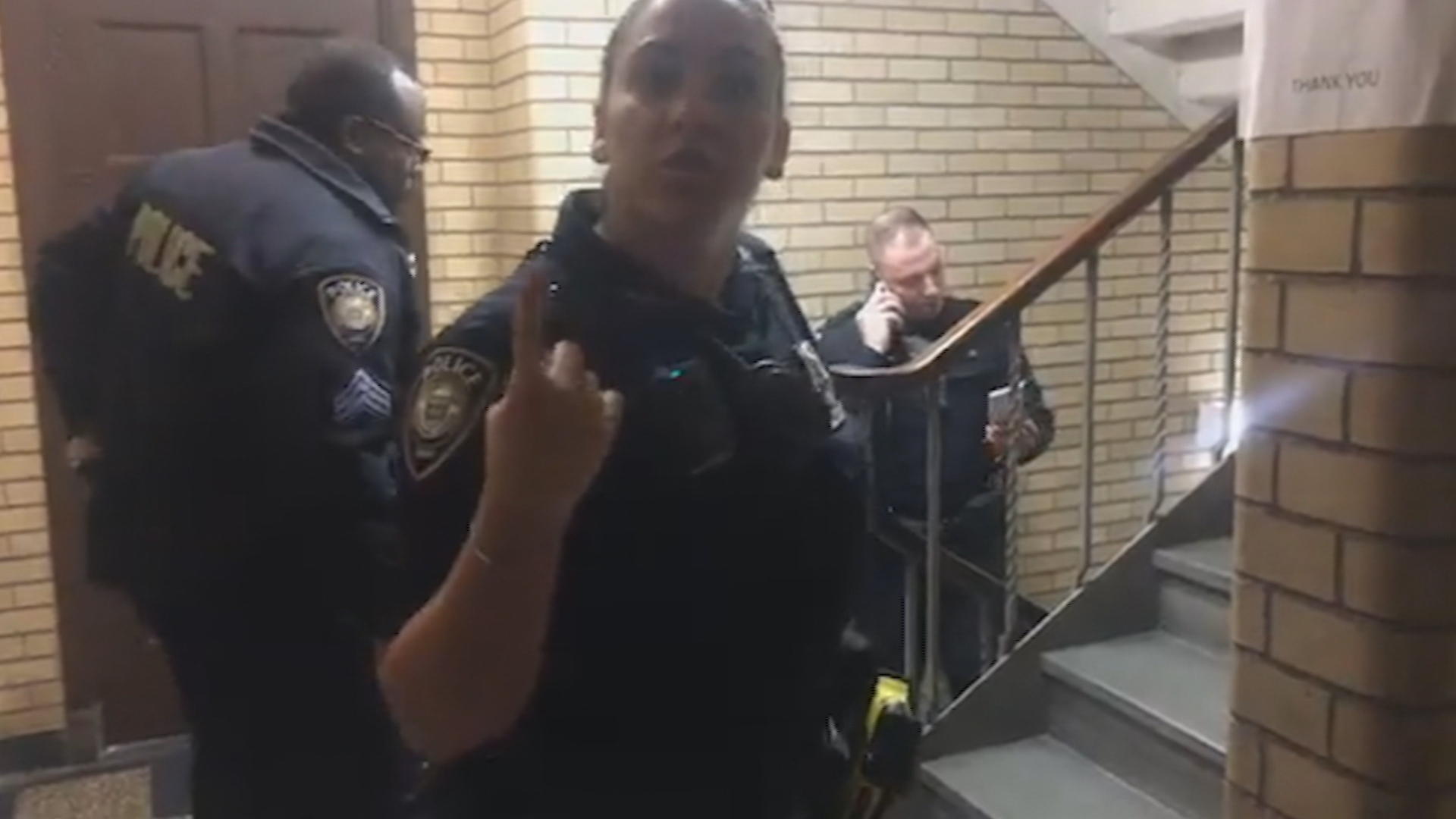 Yale incident highlights "uneven burden" on law-abiding black people, expert says
NEW HAVEN, Conn. -- Yale University said it "admonished" a white student for calling campus police when she found a black student sleeping in their dorm's common area. Facebook videos of the incident have been viewed more than one million times, and it is the latest example of a black person reported to authorities for doing something legal and ordinary.
The black student named Lolade Siyonbola was up late Tuesday writing a paper and took a break, reports CBS News correspondent Jericka Duncan. She said a white student woke her up, told her she can't sleep in the common room, and then called campus police. That's when Siyonbola started recording.

"I have every right to call the police. You cannot sleep in that room," the white student, identified by Siyonbola as Sarah Braasch, could be heard saying.

Siyonbola was questioned by Yale police for about 15 minutes for taking a nap.
"I deserve to be here, I pay tuition like everyone else. I am not going to justify my existence here," Siyonbola said in the video.
To prove she was a graduate student, Siyonbola unlocked her apartment door and provided her student ID – but officers wouldn't let her go because they had trouble confirming her identity.

"This is private property and we are police officers here so we are allowed to do our job," a police officer said.

Siyonbola said Braasch once called police and accused another black student, Reneson Jean-Louis, of being an intruder in the dorm last February.

"It's just an instance of microaggression that I think many black students here at Yale experience," Jean-Louis said.
In the last three weeks, videos have been widely shared of police being called on black people: leaving their Airbnb in California, playing golf too slowly in Pennsylvania, waiting for the complaint number at a Waffle House in Alabama, and holding a business meeting at a Starbucks in Philadelphia.

"There's a good chance if the person was white, it wouldn't have gotten that far," said Khalil Gibran Muhammad, a professor of history, race and public policy at Harvard Kennedy School.

"This is an uneven burden being distributed onto black people and the police are in the middle of it," Muhammad said.

Yale police said they followed protocol. The white student who complained to them did not respond to a request for comment from "CBS This Morning." But campus police say they told her this was not a police matter and that Siyonbola had every right to be there.
Thanks for reading CBS NEWS.
Create your free account or log in
for more features.