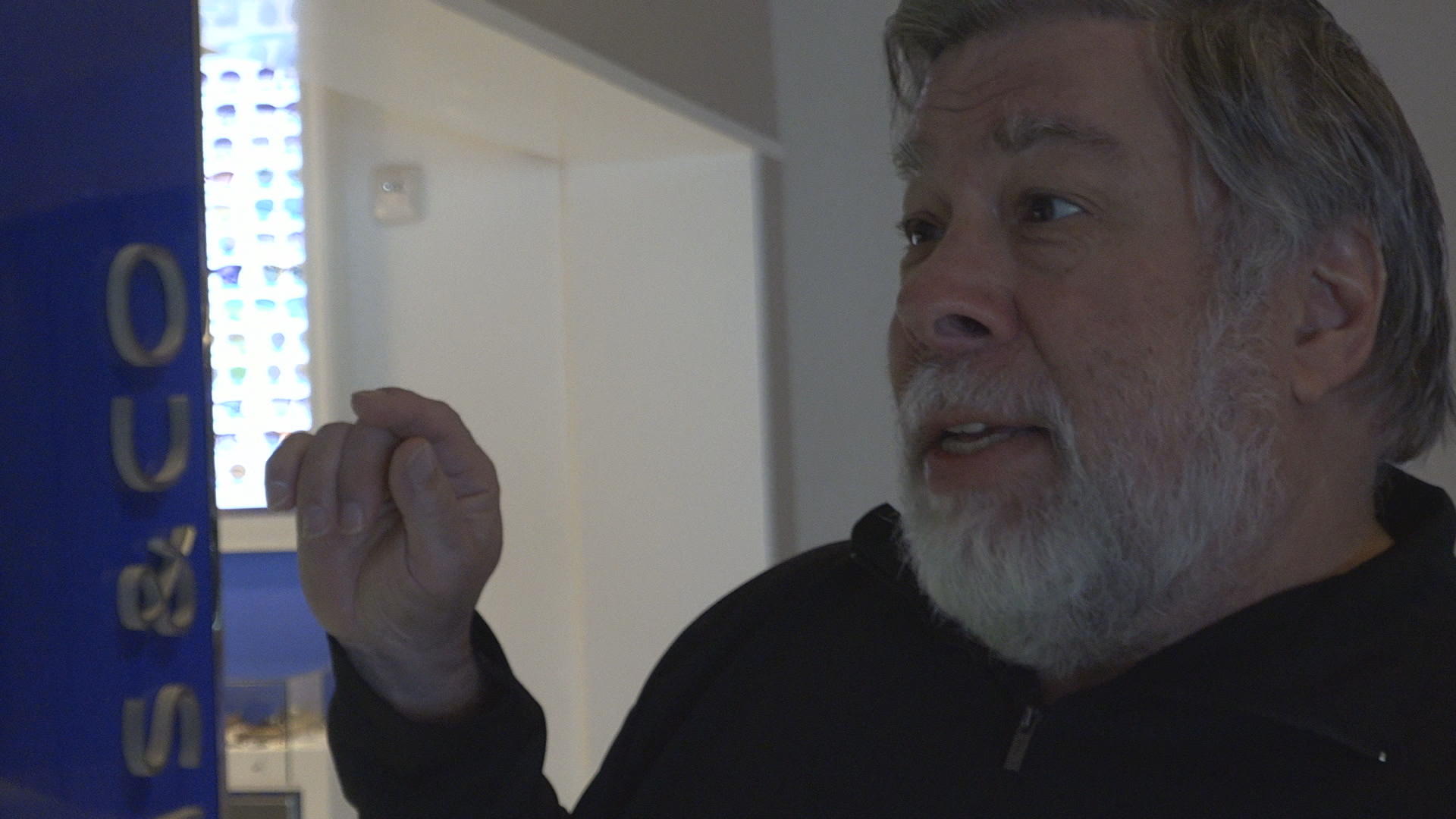 Some former students, employees say Apple co-founder's Woz U doesn't live up to promises
Americans are enrolling in computer coding "boot camps" in record numbers, but a CBS News investigation uncovers problems at Woz U, one of the field's newest and most recognizable programs. Woz U was created by Steve Wozniak, best known for founding Apple with Steve Jobs in 1976.
Last fall, Wozniak rode a Segway into a packed ballroom near Phoenix to launch Woz U, an online education company promising "Education. Reprogrammed." The project, from a bona fide Silicon Valley celebrity, generated thousands of inquiries from potential students. Among them was Bill Duerr.
"This is the Woz... you get kind of caught up in the excitement of that," Duerr told CBS News correspondent Tony Dokoupil.
A former nuclear specialist with the Navy, Duerr came across the website last fall. "The Woz" said call now.
"You call them. What's the sales pitch like from there?" Dokoupil asked.
"Hey, we're so excited, we're getting ready to launch this, like you probably can't feel how excited we are here but let me tell you," Duerr recounted.
The 33-week program wasn't cheap at $13,200 – including more than $7,000 in federal student loans. At that price, Duerr said he expected quality. That's not what he got.
"When you're doing code and you're following along, and there's a typo, and you get an error, you don't have any idea why you got the error," Duerr said. "And you're like how can – did somebody not proofread this? Did somebody not make sure it worked?"
Duerr said typos in course content were one of many problems. So-called "live lectures" were pre-recorded and out of date, student mentors were unqualified, and at one point, one of his courses didn't even have an instructor.
"I feel like this is a $13,000 e-book," Duerr said. While it was supposed to be a program written by one of the greatest tech minds of all time, "it's broken, it's not working in places, lots of times there's just hyperlinks to Microsoft documents, to Wikipedia," he said.
CBS News spoke with more than two dozen current and former Woz U students and employees with similar complaints about the program. We also reviewed complaints posted by students on the Woz U Slack channel: "I do not understand why we can't get good quality for what we are paying for," one message read. "The lessons are extremely flawed!" another said.
Tim Mionske was one of the "enrollment counselors" charged with selling Woz U to prospective students.
"It is drive, drive, drive the sales," Mionske said.
"How did people respond when you would tell them, 'Well, I work for Woz U. Do you know who Steve Wozniak is?'" Dokoupil asked.
"A lot of folks would know that, who he is, and then you get some folks who don't know who he is, and then you can really give them the excitement of who he was," Mionske said.
After the launch, Mionske said the sales force expanded from 16 to 60 and management ratcheted up pressure to enroll students.
"Your job's on the line," Mionske said.
"So even when you started to have qualms and questions and concerns about the program, you're pushing people through," Dokoupil said.
"Everyday," Mionske said, nodding.
With his enrollment numbers dwindling, Mionske was laid off last June.
Asked whether he regrets working for Woz U, Mionske said, "I regret in the aspect to where they're spending this money for, it's like rolling the dice. ... But on the reverse side, I have to support my family."
"In this case, do you feel like you had to do something that wasn't right?" Dokoupil asked.
"At times I did," Mionske responded.
We wanted to talk to Wozniak about all this, but he declined multiple requests for an interview, so we tracked him down at a conference in Miami.
"I've had some calls, but here's the trouble, I'm in the busy part of a speaker's life," Wozniak said, when Dokoupil approached him. A woman called for security. "Come on, don't make statements and pretend like they're questions," Wozniak added, walking away.
"What do you want Steve Wozniak to hear, and to know?" Dokoupil asked Mionske.
"I would want him to really look more into – is this really education or is this really about profit?" Mionske said.
In a statement, Woz U President Chris Coleman acknowledged errors in course content and said they have implemented a quality control system to catch them. He also said Wozniak reviews the curriculum. As for the program's sales tactics, he denied students are pressured to enroll.
Thanks for reading CBS NEWS.
Create your free account or log in
for more features.