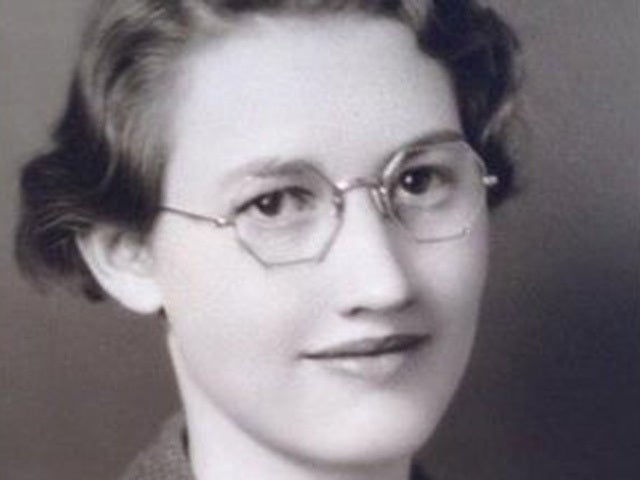 World War II Army nurse died while saving patients
Readers at CBSNews.com were asked to nominate their heroes for Veterans Day. If you know a hero, whether for conduct during a war or after, submit the detailshere.

---
Before Second Lt. Ellen Ainsworth shipped out with the U.S. Army Nurse Corps during World War II, she wrote in a friend's school yearbook: When you make the football team I'm going to be in the front row cheering you on.
But Ainsworth, a 24-year-old from a small farming community in Wisconsin, never came home from Anzio, Italy, where she was assigned to the 56th Evacuation Hospital. While caring for patients in a hospital tent on Feb. 10, 1944, she was hit by enemy fire and died six days later.
"They called that evacuation hospital that she worked in a half acre of hell," said Joan Ludtke, the president of the historical society in Ainsworth's hometown, Glenwood City.
Ainsworth, who was posthumously awarded the Silver Star, the Purple Heart and the Red Cross Bronze medals, was on duty when the hospital came under heavy artillery shelling. Whenever the air sirens sounded at Anzio, patients who could crawled under their cots to avoid the flying shrapnel, according to an official history of the Army Nurse Corps. Nurses and corpsmen lifted others to the ground, and stayed with the patients who could not be moved.
When a shell hit the field hospital, Ainsworth and others evacuated 42 patients safely, disregarding the danger they faced. She and three other nurses were the first women in the Army to receive the Silver Star for their bravery, according to the Army Nurse Corps history. But Ainsworth did not survive being struck in the chest by a piece of shrapnel and she was buried in the Sicily-Rome American Cemetery and Memorial in Nettuno, Italy.
Her death was a tragedy for Glenwood City, said Sally Berkholder, who grew up there and whose father owned the drug store on Main Street. Ainsworth was her father's babysitter and it was his yearbook she inscribed.
"Everybody knew about her," Berkholder said. "They knew her as the caring girl that loved to sing and had a beautiful voice."
A schoolmate, 89-year-old Dorothy Magnuson, recalled Ainsworth as friendly and kind, dedicated to her studies and a young woman who wanted to be where the action was.
"She was a leader and a go-getter you might say," Magnuson said.
Ainsworth enlisted in the Army Nurse Corps after she graduated from nursing school in Minneapolis. She was sent overseas first to Tunisia and then after only a few weeks, to Anzio, where American and British troops had landed behind German lines in a surprise attack in January. But the Germans put up a determined defense that kept the Allies pinned and the next months saw some of the most savage fighting of World War II, according to a U.S. Army account.
"When duty called she was there," Magnuson said. "She had a full life for the short time she lived."
She is remembered with a portrait at the Pentagon. A hall at a veterans home in King, Wisconsin, and the American Legion post in her hometown are dedicated to her.
"Ellen was a lot of firsts," Ludtke said. "I'm so happy she's getting recognition. We have kind of taken it on as a project."
Ainsworth's brother and sister have died - her sister this past May -- and the family home was sold. When the new owners were insulating the attic, they found Ainsworth's Army knapsack and her bedroll, Ludtke said.
Berkholder said that this fall, high school students from the Glenwood City School District set aside a place at a new athletic field to commemorate those in the community who served in the military. The Glenwood City Historical Society and American Legion began raising money for a paving stone in her honor.
"Not only will the paving stone commemorate her military service, but I think it will bring a sense of closure to a small town in Wisconsin that still mourns her death even after all these years," Berkholder wrote in nominating Ainsworth for recognition this Veterans Day. "Others may downplay the significance of a veteran's memorial at the site of a new football field that was once a cow pasture, but I think Ellen would be honored. She will finally have her front row seat!"
Thanks for reading CBS NEWS.
Create your free account or log in
for more features.