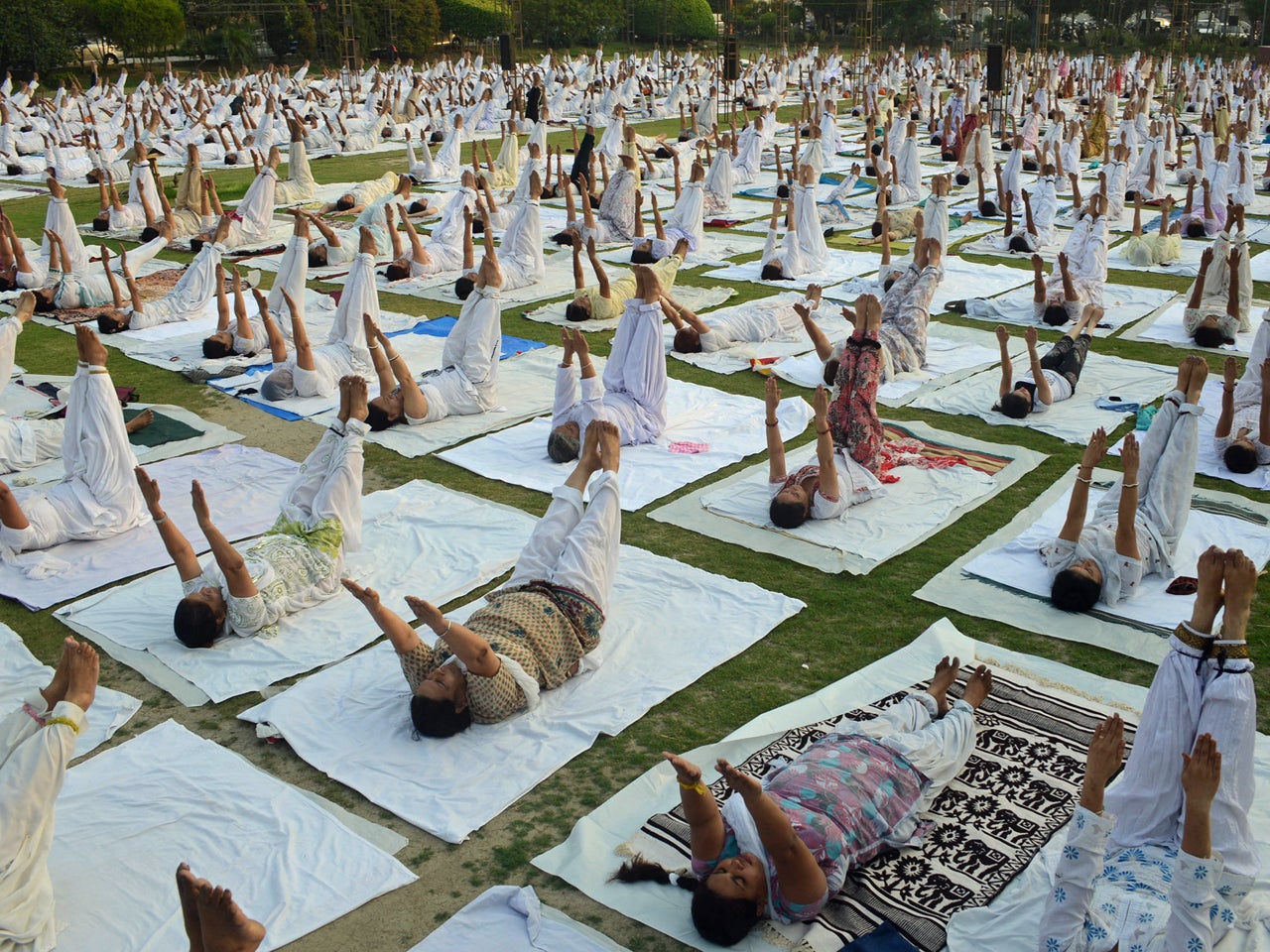 Women who lift weights, do yoga may avoid Type 2 diabetes
Women, you may want to pick up those weights or head to the yoga studio.

Middle-aged and older women who did muscle-strengthening activities were shown to lower their risk of developing Type 2 diabetes, according to a new study.
The study, which was published on Jan. 15 in PLOS Medicine, showed that women who did at least 150 minutes of aerobic exercises per week and one hour of muscle-strengthening exercises were 33 percent less likely to develop the disease compared to women who did not work out.
Diabetes preventive benefits held even after researchers adjusted for aerobic activity and only focused on muscle conditioning exercises and resistance activities.

The Centers for Disease Control and Prevention recommend that adults get a minimum of 150 minutes of moderate-intensity or 75 minutes of vigorous-intensity aerobic activity a week. They also need muscle-strengthening activities on 2 or more days each week.
Researchers were interested in looking at weight training and resistance activities like weight lifting and yoga, because previous studies have shown that glycemic levels -- which reflect how quickly blood sugar rises -- improve with muscle-strengthening exercises. However, studies haven't shown that these types of activities help prevent Type 2 diabetes.

About 25.8 million Americans -- 8.3 percent of the population -- have Type 2 diabetes, according to government statistics. It is the seventh leading cause of death in the U.S.
Diabetes often leads to kidney failure, lower-limb amputations and new cases of blindness. It also causes heart disease and stroke.
The researchers looked at more than 99,000 female nurses between the ages of 36 and 81, the majority of which were of European descent. They were asked to self-report how much they exercised.
During the course of the eight-year study, 3,491 women developed Type 2 diabetes.
Women who reported the highest levels of muscle-strengthening activities saw the highest rates of risk reduction, with those who were overweight or obese receiving the most benefits.
It's also important to note that those with the highest levels of fitness were also the same people who made the healthiest food choices and had lower weights overall. They were also less likely to have a family history of diabetes.
Muscles may make it easier for the body to use glucose. The researchers believe that because people lose muscle mass as they grow older, working out to build more muscles may help neutralize that effect.

"Despite limitations to which this research can be applied to women in general, it underlines the message that leading an active, healthy lifestyle can help to reduce the risk of Type 2 diabetes," Dr. Richard Elliot, spokesperson for Diabetes U.K., told the BBC.
"We know for certain that the best way to reduce your risk of Type 2 diabetes is to maintain a healthy weight by eating a healthy, balanced diet and by taking regular physical activity. At this time of year, many people are looking for an easy way to lose weight and be more physically active. We recommend finding an activity you enjoy as you are more likely to stick with it and stay motivated," he added.
Thanks for reading CBS NEWS.
Create your free account or log in
for more features.