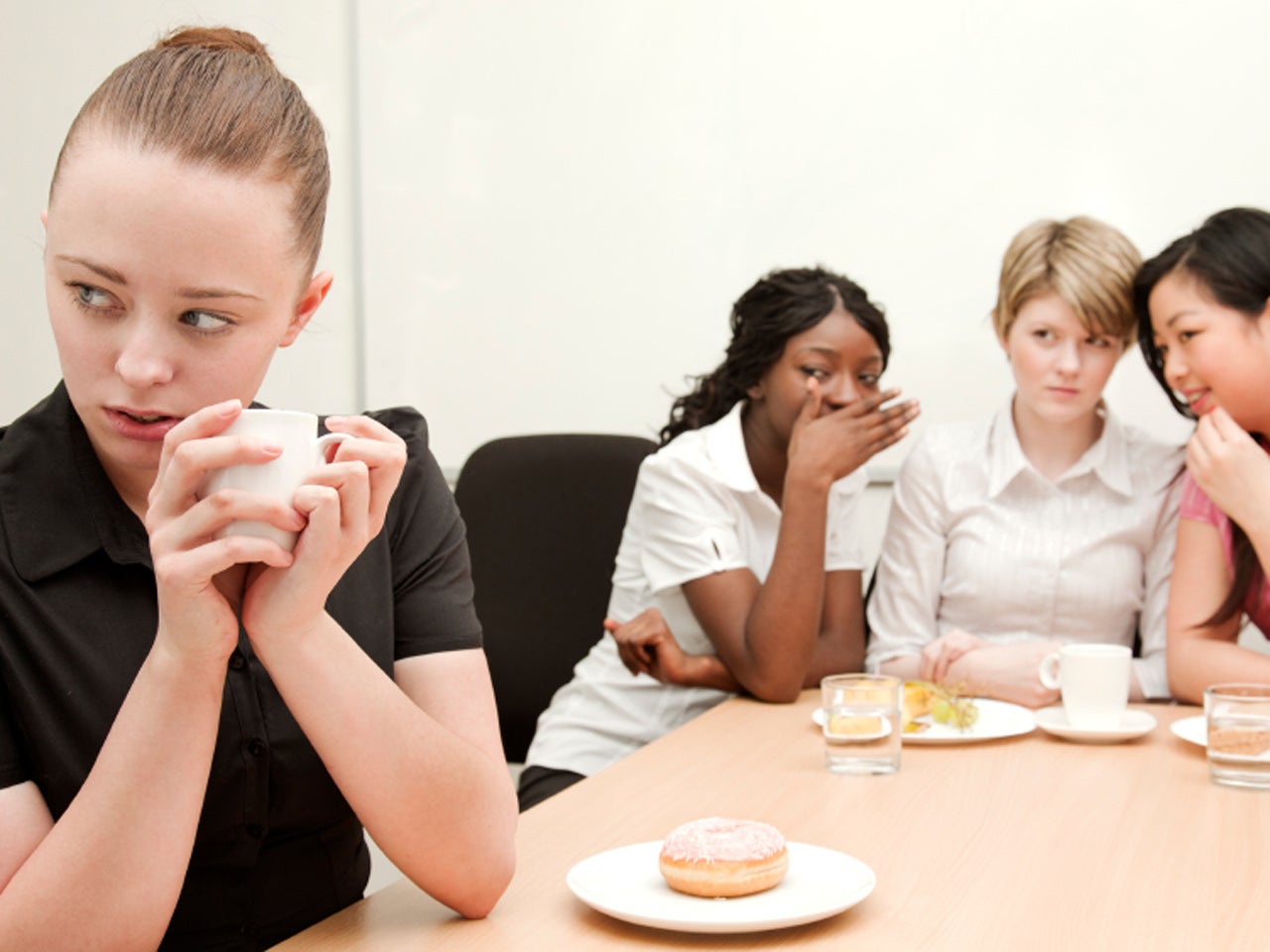 Women use "indirect aggression" to succeed, study says
(CBS News) Spreading rumors and mocking someone's appearance may seem like schoolgirl behavior, but new research finds women can also bring that attitude into the adult world. The study calls this type of action "indirect aggression."
Tracy Vaillancourt, the study's author, told the "CBS This Morning" co-hosts that this type of hostility is used without getting caught; it is underhanded and not direct.
"We do things like we exclude people from the peer group, we give the silent treatment - you know that customary I won't speak to you for three weeks and then you have to figure out why I'm mad at you," said Vaillancourt. "We'll spread rumors about the person, so we'll disparage their appearance, we'll suggest that they're promiscuous, those sorts of things."
She explained that while men may use "indirect aggression," they do not do it as much as women.
"When we aggress against somebody, we do it indirectly," she said. "When men aggress against others, a lot of times it's direct, it's verbal."
New York Time's columnist John Tierney told the "CBS This Morning" co-hosts that men aggress in other ways because they are operating in a different status hierarchy and are competing for resources.
He also explained that a lot of the meanness directed at women to be thin or for being promiscuous comes from others in the same gender, not men. He said that men want "Beyonce or Jennifer Lopez, not Ally McBeal" and that women were putting the pressure to look a certain way on each other.
"What I find really interesting here is that men get blamed for pressuring women to be thin, or for 'slut-shaming' - people have said that," he said. "But, what this paper really says, I think, is that this is intra-sexual competition with women."
While "indirect aggression" might seem childish, Vailancourt said that, unfortunately, studies have shown that it is "absolutely effective."
"When somebody gives us the silent treatment, it really does hurt us," she said. "Or when people call us names, when people say things behind our back we become depressed, we become anxious, we become suicidal."
Vaillancourt said that it was important to study how women get angry because most of what is known about female aggression is anecdotal, and if you don't acknowledge there is a problem, you can't change it.
"We needed to have science to support what our anecdotal evidence is and certainly I can appreciate that it is a little off-putting that women behave poorly, we don't like to be told the truth," she said. "But it's important because we have girls who take their lives over this - about the way they're treated."
Thanks for reading CBS NEWS.
Create your free account or log in
for more features.