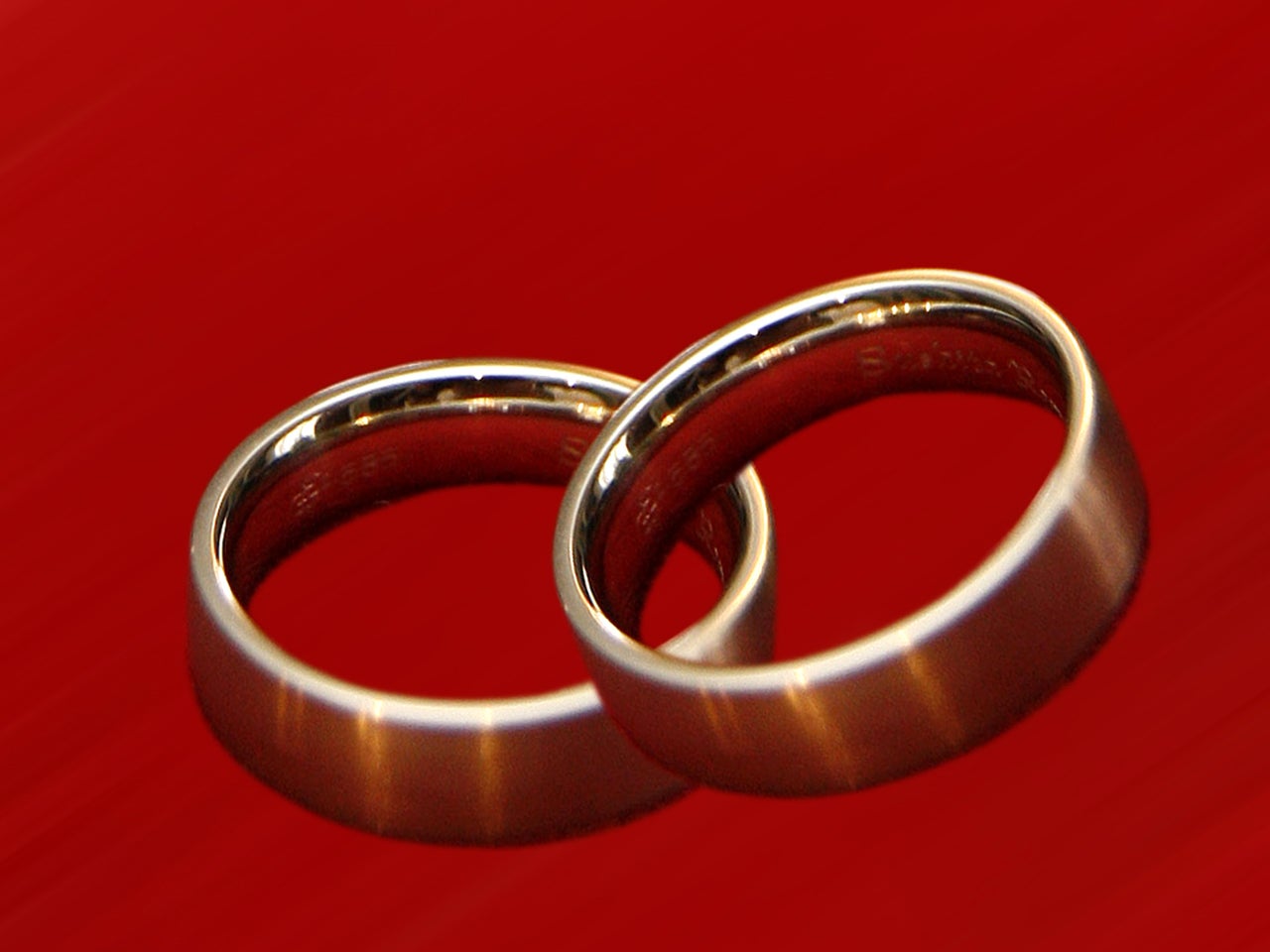 Woman reveals her husband was also her dad
(CBS News) DOYLESTOWN, Ohio -- An Ohio woman said that she never knew her late husband was actually her father, CBS Cleveland reports.
According to the Akron Beacon-Journal, Valerie Spruill, 60, found out about the family secret in 2004 from her uncle. Her husband and father, Percy Spruill, died in 1998 at the age of 60.
"I want this to be more of an inspirational story," she told the paper. "If I've come through this, anyone can come through anything through the help of the Lord."
After her uncle told her the news in 2004, the mother of three was able to confirm through a DNA test that Percy Spruill was actually her dad.
Valerie Spruill explained to the paper that her mother originally met Percy when he was 15. While she can't be certain, she believes that Percy Spruill may have known he was her father when they were married, but didn't want to tell her.
"It needs to be told, because children need to know where they come from," Valerie Spruill told the paper. "And I know it hurts, because I have been devastated by this."
Spruill believes the stress associated with the discovery is at the root of health problems she has suffered since - two strokes and the development of diabetes, according to CNN. But she has been in therapy to help her cope.
"God knows, if I hadn't of went and aired out how I feel, I wouldn't have made it, because I would have continued to stress out about this problem," she told the Beacon-Journal.
She had three children from her first marriage when she met Percy Spruill in Akron, Ohio, she told CNN Thursday, calling him a good husband.
"We had a good life," she said.
At only 3 months old, Valerie Spruill was given to her maternal grandparents, but knew them as her parents until she was 8 or 9 years old, according to the paper. That's when she learned that the woman who frequently stopped by the house wasn't just a family friend, but her mother, Christine.
Christine died in 1984, Spruill told the paper, after working as a prostitute and testifying against a probate judge in a scandalous corruption trial in 1980.
She said her faith in God has helped her get through this tumultuous time.
"And you have to see that blessing that God gave you and accept that hand. Because everybody's dealt a hand, and it's not always good and it's not always bad," she told the Beacon-Journal. "But if you live that hand that God gave you, it's gonna be all right. It's gonna be all right. Yes, it is."
Spruill, who is now retired with eight grandchildren, is hoping to meet other siblings Percy Spruill might have fathered before they got married.
Thanks for reading CBS NEWS.
Create your free account or log in
for more features.