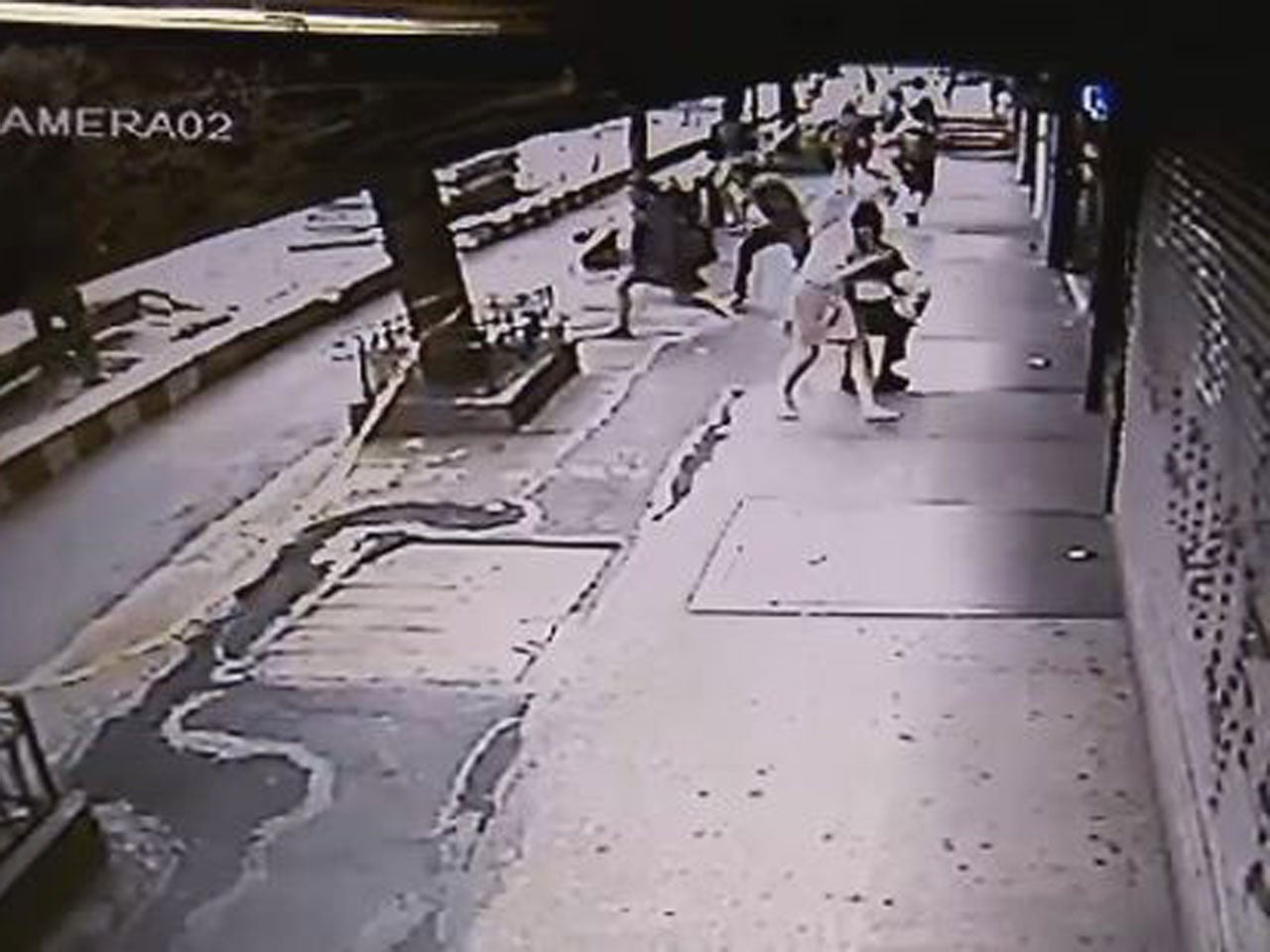 Woman injured by flying saw blade in NYC
NEW YORK - Authorities say a pedestrian was injured when a circular saw blade at a New York City construction site came loose, flew about 100 feet through the air and struck her.
The victim was hit in the leg Tuesday as she was walking in midtown Manhattan.
The city has issued a stop work order at the construction site where the saw came loose and flew about 100 feet through the air and struck her, reports CBS News York.
The blade, which is about 3-feet wide, is used to cut through concrete.
The incident was captured in nearby surveillance video. In the video, the giant saw blade can be seen flying through the air. Police said after it broke loose, it hit a tree and then the woman, cutting a deep gash in her leg.
"All of the sudden, everyone started screaming, 'move, get down,'" witness Matt Bisi said, who was walking right behind the woman who was hit by the blade. "I turned and saw the blade come flying down the sidewalk. She was shaking, she was bleeding."
The woman was taken to a hospital, where she is recovering in stable condition, CBS New York reports.
Police say the construction company was replacing a ruptured water main.
Thanks for reading CBS NEWS.
Create your free account or log in
for more features.