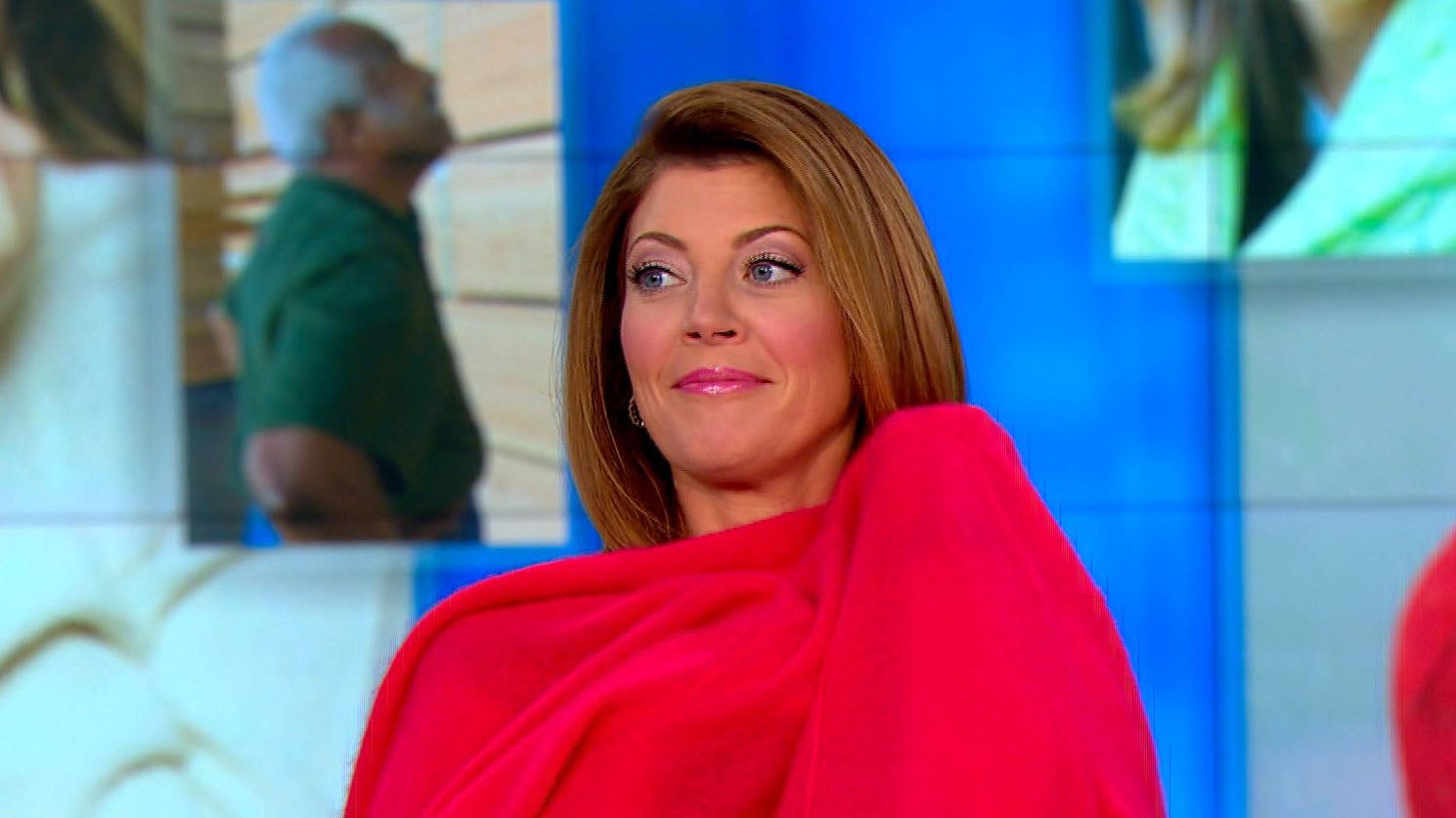 Why are women cold at work? Science explains the office A/C gender war
After decades of debate over the ideal office temperature, a new study suggests women freezing at work can blame their male co-workers and a formula based on their needs.
"This formula actually potentially overestimates a woman's metabolic rate by about 35 percent," CBS News medical contributor Dr. Tara Narula said Tuesday on "CBS This Morning."
Two male scientists, Boris Kingma and Wouter van Marken Lichtenbelt, wrote in a report published Monday in Nature Climate Change that the "thermal comfort model" is based on the metabolic rates of a 154-pound, 40-year-old man.
Why do women feel a difference?
"Women are smaller; they have more body fat, less muscle mass so they have lower metabolic rates," Narula said.
She also said the formula is not sensitive to older people, who may have slower metabolic rates, or people who are thinner.
Since the 1960s, when the formula was developed, women have greatly increased their presence in the work force. In 2014, the U.S. Department of Labor found that 57 percent of the workforce was women compared to 38 percent in 1963.
The study also points out that clothing is another important factor to consider. The formula does not take into account that women in the office typically wear less clothing than suited-up men.
"Researchers in this particular case are talking about the fact that the cleavage is closer to our core, which is the warmest part of our body. So when you are exposed to colder air temperatures, you may be more sensitive there because it's a big change," Narula said.
Therefore, Wouter and Lichtenbelt propose to change the formula.
The two researchers from Maastricht University in the Netherlands tested 16 female students in their 20s and aimed to prove that using the current formula, these females could not maintain optimal temperatures within their thermoneutral zone. Wouter and Lichtenbelt define that in the study as "the range of operative temperatures where an organism can maintain its body temperature without regulatory changes in metabolic rate (for example shivering or non-shivering thermogenesis) or sweating.
The women in the study performed seated office work and wore light clothing. After measuring factors including skin temperature and internal body temperature, the Wouter and Lichtenbelt concluded women's metabolic rates were lower than the values based on the 154-pound, 40-year-old man.
"Women like it 77 degrees, men usually like it 72 degrees," Narula said. "That's a big gap."
But it's not just for comfort. Wouter and Lichtenbelt also noted economic benefits of changing the formula.
"An accurate representation of thermal demand of all occupants leads to actual energy consumption predictions and real energy savings of buildings," they said in the study.
So, chilly office workers, turn off those space heaters, and tell your manager to dial down on the AC.
Thanks for reading CBS NEWS.
Create your free account or log in
for more features.