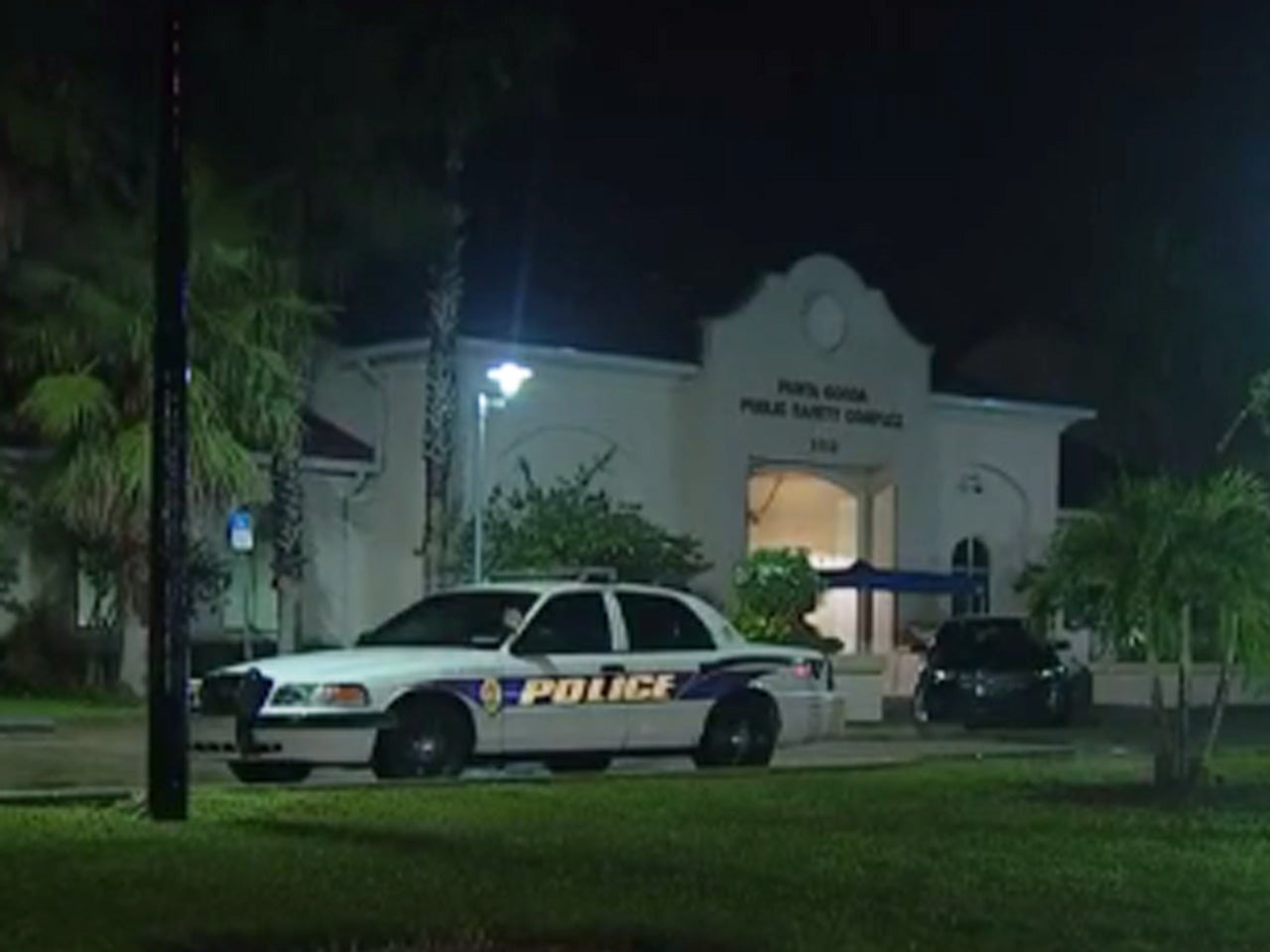 Woman fatally shot by Fla. police officer during gun demonstration
PUNTA GORDA, Fla. - A woman was shot and killed by a police officer in front more than 30 people Tuesday evening during a live gun demonstration at police headquarters here, the department said.
Mary Knowlton was one of two Citizen Police Academy students chosen to participate in a "shoot/don't shoot" role-playing situation, reports CBS Fort Myers, Florida affiliate WINK-TV, citing Punta Gorda police. The demonstration was meant to instruct the class on making decisions "using simulated lethal force," according to Chief Thomas Lewis.
Knowlton was "mistakenly struck" with a live round during the lesson's "first scenario," the department said.
It was supposed to be a blank round, WINK says.
She was rushed to a hospital, where she was pronounced dead, the PGPD said.
Lewis, who was named the permanent chief in March after serving as the interim, called the shooting a "horrible accident."
"Our entire police department and all of our city leaders are absolutely devastated for everyone involved in this unimaginable event," he said in a news conference Tuesday night. "I am asking that if you pray, you pray for Mary's husband and family and for all the officers and witnesses that involved this incident. Everyone involved is in an overwhelming state of shock and grief."
Knowlton was a board member with Friends of the Punta Gorda Library, according to the organization's webpage. She was originally from Minnesota, according to her Facebook page.
Punta Gorda police didn't immediately identify the officer involved, but said he or she has been placed on administrative leave. The Florida Department of Law Enforcement has been asked to conduct an investigation into the incident, which is common in officer-involved shootings.
The academy is a free eight-session course offered to as many as 35 people who are interested in learning local civics, according to Punta Gorda's official website. The class meets biweekly on Tuesdays at different government buildings from January to May.
Knowlton's class met at the department at 5:30 p.m., according to Lt. Katie Heck.
Thanks for reading CBS NEWS.
Create your free account or log in
for more features.