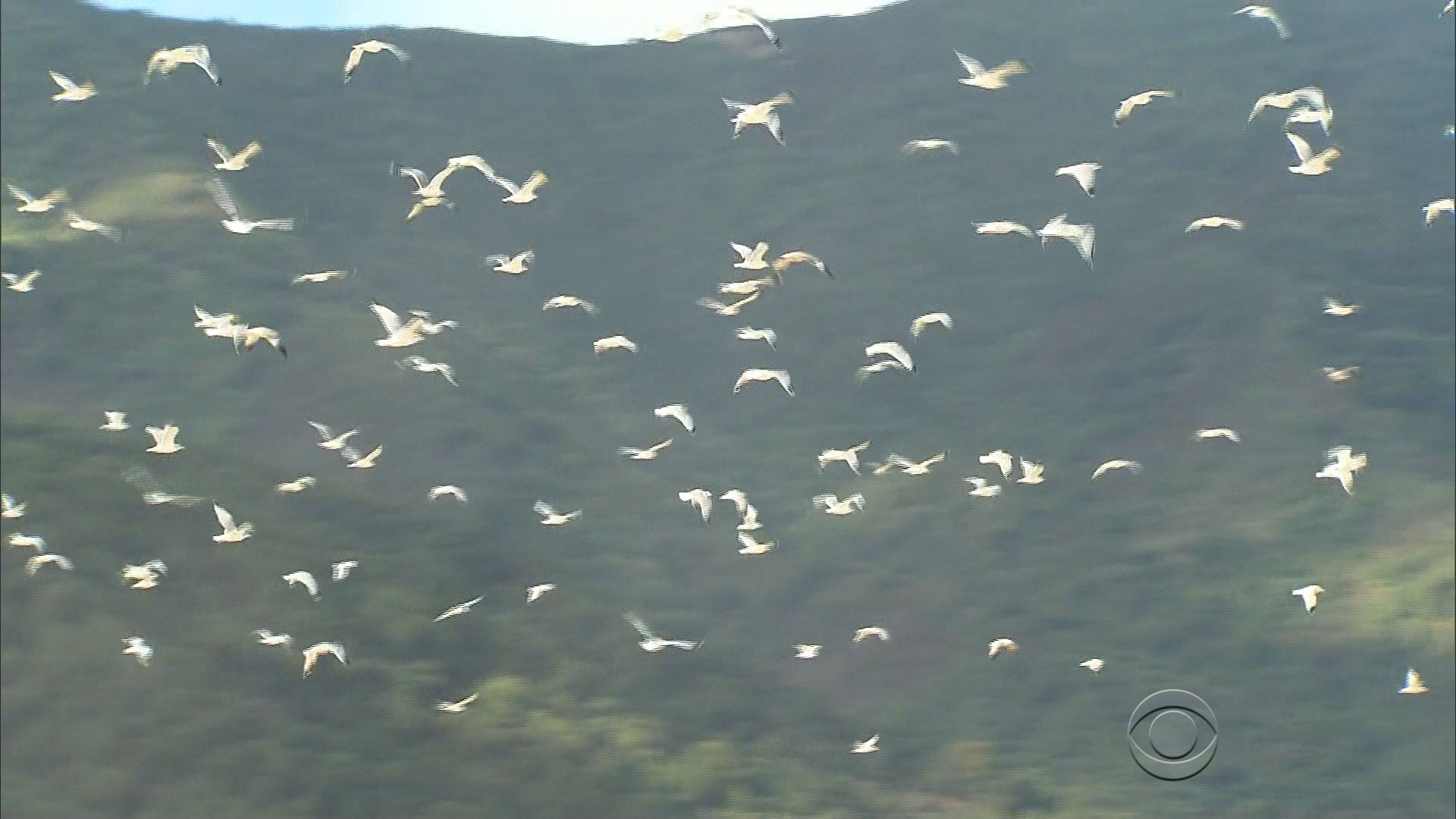 With flares and falcons, Bay Area battles seagull invasion
SAN JOSE, Calif. - It's natural to see California gulls by San Francisco Bay. Bot not in the numbers seen today.
"It's just an absolutely amazing increase, from 20- to over 53,000," said Catherine Burns, executive director of San Francisco Bay Bird Observatory. "It is still growing, absolutely."
Burns cites all the available food in the Bay Area. And like the people moving to California, all the gulls are now moving there as well.
"The word is out!" Burns told CBS News. "They've discovered the Bay Area."
Pilots are discovering the gulls, too. A radio call from last Novermber: "Eleven-eighteen--just hit a bird and declaring an emergency--returning to San Jose."
At San Jose Airport, there were 95 plane-bird collisions last year, often with gulls. At San Francisco's AT&T Park, huge flocks scavenge for food, disgusting fans with their droppings.
The gulls eat just about anything.
Rick King runs Newby Island Resource Recovery Park, commonly called a garbage dump. He sees gulls as a sanitation threat.
"The seagulls are incredibly smart and well organized -- believe it or not," King said.
Using flares, they frighten the gulls away. On the ground, they use dogs. And in the air, they employ falcons to keep gulls from congregating. It costs this one dump $300,000 a year to control the gulls.
"They're pretty determined," King said. "But so are we."
So far it's a stalemate with scientists unable to say whether it's climate change, or a shortage of predators or just plentiful food helping the gull population explode.
Thanks for reading CBS NEWS.
Create your free account or log in
for more features.