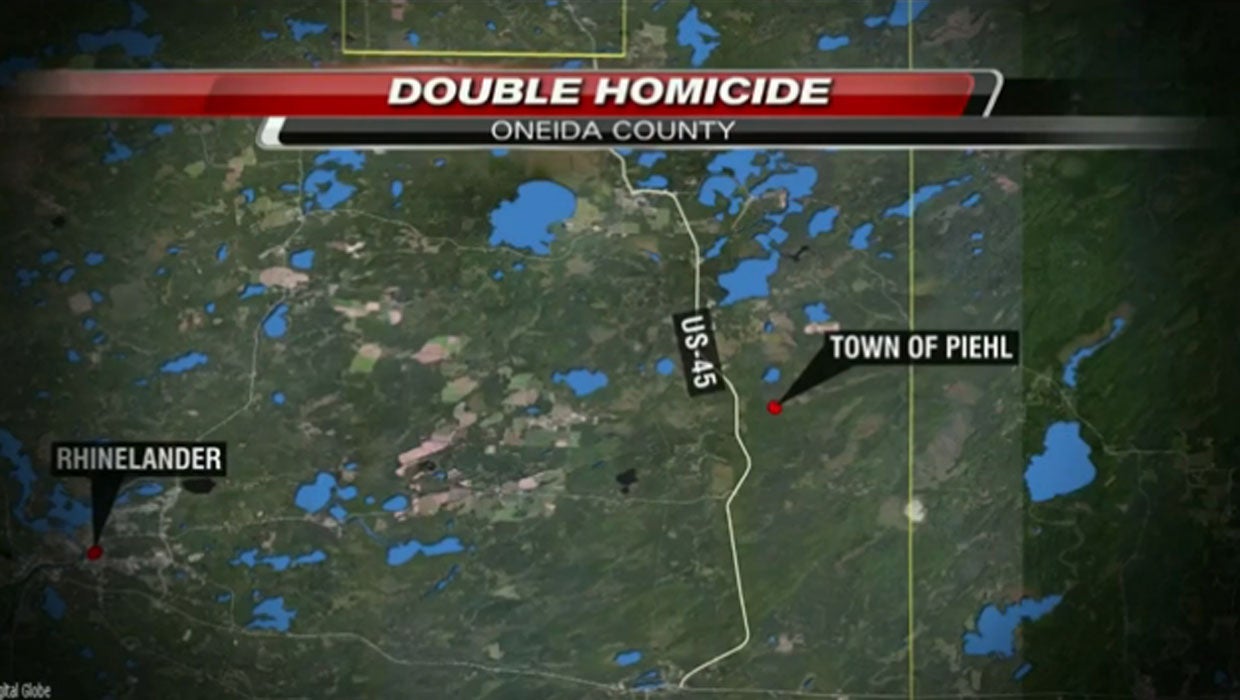 Wisconsin girl, 17, charged with killing mother, stepfather
RHINELANDER, Wis. - A 17-year-old northern Wisconsin girl killed her mother and stepfather and locked her three younger siblings in a room with some food before fleeing to Indiana with a 22-year-old man, sheriff's deputies said.
The teen faces two counts of first-degree intentional homicide in the killings of Jennifer Ayers, 40, and Thomas Ayers, 37, whose bodies were found at their Rhinelander area home on Sunday. She also faces three counts of false imprisonment.
Oneida County sheriff's investigators said Tuesday that Jennifer Ayers was stabbed to death and Thomas Ayers was fatally shot. A criminal complaint filed in Oneida County does not reveal a motive for the crimes.
Sheriff's deputies responding to a 911 call found three young girls and the couple's bodies in the Town of Piehl residence about 10:40 a.m. Sunday, according to the complaint. The girls were not injured, authorities said.
Investigators said the oldest girl, age 9, told them that the teen killed her parents. The girl said she was in the living room with her stepmother, Jennifer Ayers, and heard two gunshots. The stepmother ran upstairs. The girl followed and saw her fighting with the teen who shot her, according to the complaint.
The girl says the teen put her and the two other girls, ages 2 and 8, in a room and tied the door shut so they couldn't leave. She said the teen placed food and juice in the room for the girls, according to the court document.
Authorities received information that the teen was traveling south with Ryan Sisco, 22, and the two were arrested in Boone County, Indiana, at around 7:50 p.m. Sunday. She was then evaluated at a hospital because of some injuries and transferred to the Boone County Jail. The girl apparently acted alone in the homicides, sheriff's officials said.
Thomas Ayers' sister, Barbara Curtis, told the Milwaukee Journal Sentinel that her brother married Jennifer Ayers about a year ago. The youngest girl was their biological child and the other two younger girls were Thomas Ayers' from a previous relationship, Curtis said.
Sisco and the teen girl remained in the Boone County Jail Tuesday morning and faced extradition proceedings.
Thanks for reading CBS NEWS.
Create your free account or log in
for more features.