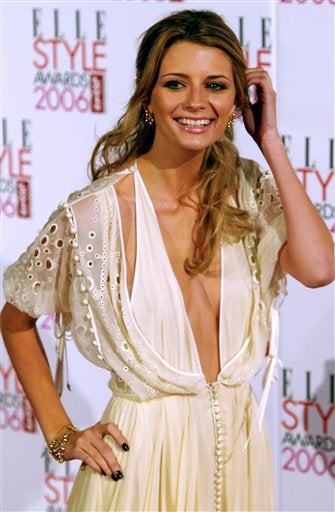 On his 34th birthday, Steve Yzerman lit two candles -- at the expense of Colorado goaltender Patrick Roy.
Yzerman scored two goals and Bill Ranford gained his fourth career playoff shutout as the Detroit Red Wings beat Colorado 4-0 on Sunday to take a 2-0 series lead.
Games 3 and 4 of the Western Conference semifinal are scheduled for Detroit on Tuesday and Thursday.
Related Links
More NHL features:
"I have spent better birthdays," Yzerman said teasingly, "but I won't tell you what happened. It wasn't with a bunch of sports reporters."
In a game featuring the sort of fierce hitting that has come to define this rivalry, the Red Wings stayed unbeaten in these playoffs. They registered their sixth straight playoff victory and 11th straight since last year's postseason.
Detroit, seeking a third consecutive Stanley Cup title, gave coach Scotty Bowman his 200th career playoff win -- extending his NHL record.
Bowman, who entered this year's playoffs with 194 wins, said, "I knew if we won six games this year, I'd feel very good. If not, I'd feel very bad. Somebody reminded me before the playoffs, but that's the only time I've thought about it. I worry more about the 111 losses."
Yzerman, the Red Wings' captain, scored in each of the first two periods, giving him eight goals in the playoffs to equal a career high. Nicklas Lidstrom and Wendel Clark added power-play goals in the final period.
Ranford, the 1990 NHL playoff MVP with Edmonton, started his second straight game in goal in place of the injured Chris Osgood, who is out with a sprained right knee. He had 28 saves, preserving his shutout with a diving save to rob Peter Forsberg late in the first period and with back-to-back stops on Theo Fleury and Sylvain Lefebvre in the third.
Yzerman chided the media for dismissing Ranford, a late-season acquisition from Tampa Bay.
"You've got to remember that this guy has won a couple of Cups," Yzerman said. "He is a Conn Smythe winner. Just because he hasn't been in the playoffs in a couple of years, you guys sound like you are amazed. He is a great, quality goaltender."
Ranford insisted he was lucky." The guys played unbelievably in front of me. There were times when I didn't see the puck, and they were able to block it out for me. That first power-play goal we got in the third period took the wind out of their sails."
Roy had 33 saves.
In what could be the final hockey game at McNichols Arena -- which will be replaced by the new Pepsi Center next fall -- the Avalanche went meekly, generating few serious scoring chances and again failing to get production from their third and fourth lines.
Since scoring two goals in the first period of Game 1, the Avalanche's scoreless streak has extended to 111 minutes, 44 seconds.
Colorado had 32 minutes in penalties compared to Detroit's 16, but coach Bob Hartley said, "Undisciplined play didn't cost us the game today. The bottom line is they outplayed us. They were the better team. Today was a no-contest."
"They have lots of depth and speed, and today our execution was not there. When they took the 2-0 lead, they really closed down the neutral zone. They're playing with lots of energy. They're playing better as a team than we are right now."
Avalanche defenseman Aaron Miller offered a blunt assessment: "We are in trouble. We're not getting to the net. We got outworked and we took stupid penalties. We've got to play as a team. Twenty great players running around isn't going to win anything."
Miller suggested that his team "totally forget about it and play Game 3 like it's Game 1 and let it all hang out."
Colorado is 1-4 at home in the playoffs this season but 3-0 on the road.
"We never talked about going home up 2-0," Yzerman said. "By no means can we relax. They could get back into this one if we aren't careful. Remember, the Avalanche have a great road record, better than at home."
Yzerman, the beneficiary of crisp passing, put Detroit ahead at 6:11 of the first period. Brendan Shanahan passed from behind the goal to Sergei Fedorov in the left circle, anFedorov fed Yzerman just right of the crease.
>
Colorado's Theo Fleury is dejected as the Avalanche are shutout Sunday. (AP)
---
Yzerman scored again at 5:35 of the second period. After a faceoff in the Avalanche zone, Shanahan's pass from along the boards found Yzerman in the right circle.
In the third period, as Colorado continued to misfire on its power play, Detroit got two. With Tomas Holmstrom screening Roy, Lidstrom scored at 10:45.
Less than a minute later, Clark redirected a shot by Lidstrom at 11:23.
A power outage in Fox-TV's production truck interrupted that network's coverage of the game during the second period.
©1999 The Associated Press. All Rights Reserved. This material may not be published, broadcast, rewritten, or redistributed
Thanks for reading CBS NEWS.
Create your free account or log in
for more features.