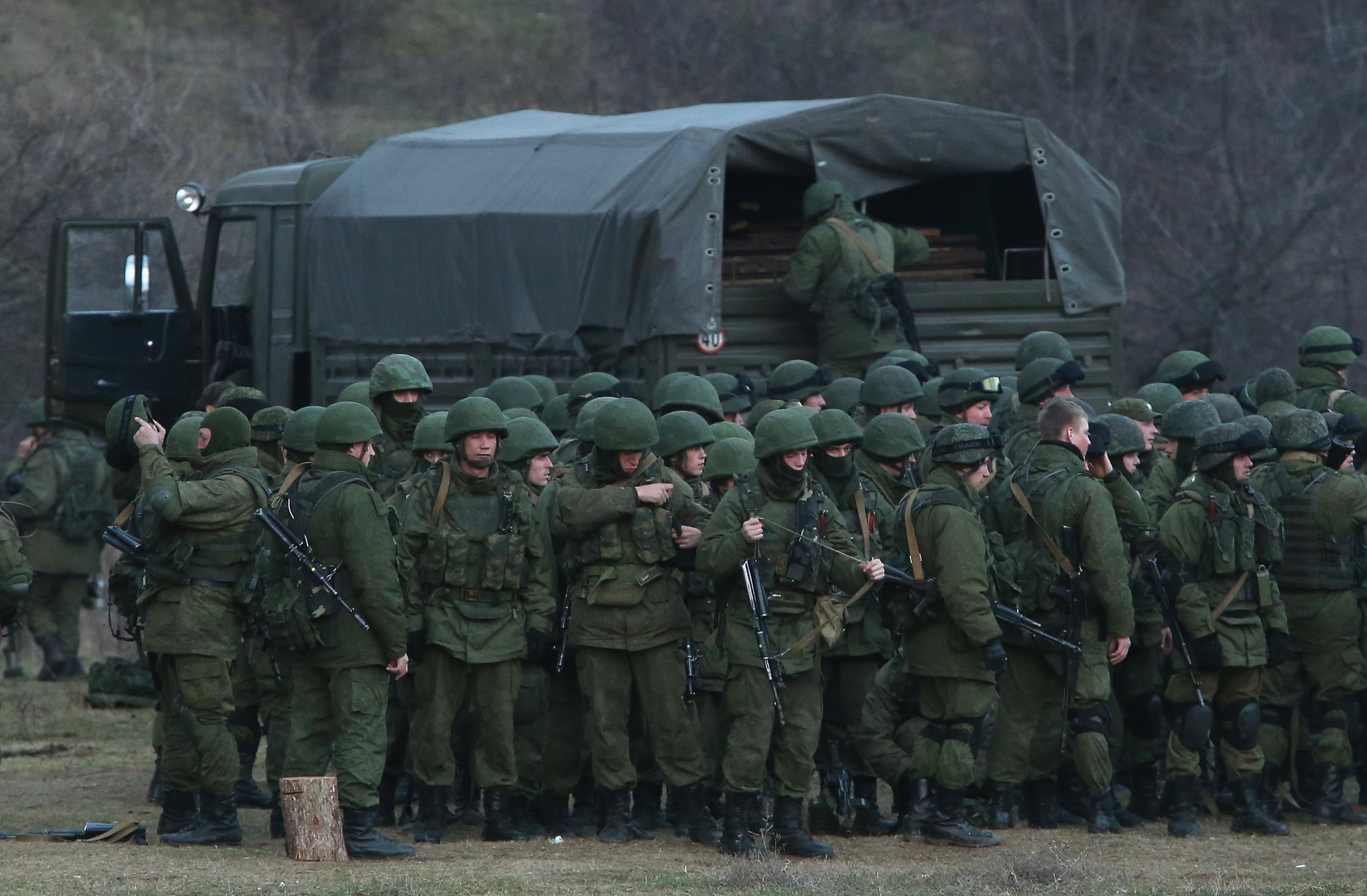 Will the GOP champion missile defense to deter Russia?
In a rare moment of bipartisan agreement, the U.S. response to Russia's invasion of the Crimean Peninsula has largely coalesced around non-military options like aid packages for Ukraine and the threat of sanctions for Russia. But on Sunday, former Vice President Dick Cheney lambasted the administration for taking military options off the table.
"There are military options that don't involve putting troops on the ground in Crimea. We could go back and reinstate the ballistic missile defense program that was taken out. It was originally going to go in Poland, Czech Republic, Obama took it out to appease Putin. We could do training exercises in Poland, joint exercises. We can offer military assistance in terms of equipment, training, and so forth to the Ukrainians themselves," Cheney said Sunday on CBS News' "Face the Nation."

It's long been a Republican mantra that President Obama caved to the Russians when he decided in 2009 to scrap a Bush-era missile defense program and replace it with a more flexible system he said would better address the threat of potential short- and medium-range missiles the administration believed Iran had made more progress developing. Defense hawk Sen. John McCain, R-Ariz., called the decision "seriously misguided" at the time.

In fact, experts say, the new program was no less of a threat to Russia, which has always viewed U.S. missile defense as an affront to its own security. The president called it more comprehensive than the previous program - as well as cost-effective - and said it would provide "stronger, smarter and swifter defenses of American forces and America's allies." And in an op-ed about the program, former Defense Secretary Robert Gates said that critics who were accusing the administration of scrapping missile defense in Europe entirely "are either misinformed or misrepresenting what we are doing."

One former U.S. official who worked on national security issues called the Obama administration's new program "a double whammy" to Russia.

"It's not only the missile defense capability but also the geopolitical affront that the Russians are really sensitive to," the official said. The sites for the interceptors, in Poland and on ships in Europe, "used to be the outer ring of their empire and now Americans are putting pieces of their strategic infrastructure there."

But the perception that the move was tantamount to appeasement persisted and now Cheney has suggested a return to the Bush-era system as a sign to U.S. allies that they take mutual defense obligations seriously and intend to punish Russia for violating international agreements. Cheney isn't alone. Former Secretary of State James Baker, who was also a chief of staff to Presidents Ronald Reagan and George H.W. Bush, suggested on "Face the Nation" the move deserved consideration given Russian behavior, and Rep. Paul Ryan, R-Wis., said that the president should "definitely" revisit the missile defense system because it "would be a very strong signal" to Russia.

National security experts say that's not going to happen.

"This is part of [the Republican] way - missile defense is the solution to every problem so you should be a little careful not to read too much into this because there's a bigger debate that's going to unfold abut what the most cost efficient way is to reassure allies right now," said one former Clinton White House official. "The fact that this is the first one out the gate may be more representative of how important missile defense is to Republican Party ideology than it is to U.S. defense planning and needs."

The U.S. official who worked on national security issues said, "If the argument is the Obama administration is somehow soft on the Russians, in this instance, they're not. If anything they're creating more of a strategic challenge to the Russians than the Bush program was." The official noted that going back to the old program would be "considerably more expensive" and "a waste of resources."

Still, Russia is very sensitive to U.S. missile defense in its neighborhood, which could get President Vladimir Putin's attention in a way that few other things could.

"Our missile defense posture and the significance that Russia places on it should certainly be put into the mix of responses to Russian actions in Ukraine. But that alone won't compel the Russians to abandon the annexation of Crimea and promote their interests along their borders," said Juan Zarate, CBS News' senior national security analyst.

The question in the coming days is whether Cheney's idea will gain traction with a wider swath of Republicans. House Speaker John Boehner, R-Ohio, was a vocal critic of the decision to move away from the Bush missile defense program, saying at the time that it would do "little more than empower Russia and Iran at the expense of our allies in Europe."

Boehner has largely been in agreement with Mr. Obama's actions so far while also calling on the president to expedite the approval of natural gas exports to reduce Russia's influence in the region. That Ryan, one of Boehner's allies in Congress, suggested revisiting the missile defense program could indicate an openness to the idea among House leadership.

Though it is highly unlikely the Obama administration would reverse course on their decision to retool missile defense in Eastern Europe, pressure from the Republicans to use military options could put pressure on the administration to articulate whether it wants to drive Russian troops out of the Crimean Peninsula or merely prevent further Russian expansion in the area.

"At a certain point there's a conflict between the goal of de-escalation and deterrence especially if the Russians continue to move forward with their provocations," Zarate said.

Secretary of State John Kerry urged Russia last week to "de-escalate" by withdrawing troops and resolving problems through diplomacy. But former Defense Secretary Robert Gates said on "Fox News Sunday" that he thought the crisis would end with the Crimean Peninsula back in Russia's orbit.
Thanks for reading CBS NEWS.
Create your free account or log in
for more features.